We all want to appear our best; therefore, we strive to dress in the latest fashions. This outfit is perfect for anybody of any age or gender since it will make you seem great and fashionable.
Jacket of the Air Force A.k.a. Jacket of the Letterman A.k.a. A Bomber Jacket is a kind of outerwear used by fighter pilots to keep themselves warm while flying in an open cockpit aircraft.
Many different styles emerged over time, using different materials like leather, fleece wool, silk and satin. It was originally worn by a wide range of professionals, including baseball pitchers, motorcycle riders and singers. It has since evolved into a preferred wrapping for many well-known hip-hop artists, Bollywood stars, and fashionistas in our society.
Here are a few examples of what I mean. If you look closely, you'll be able to see and hear how they're wearing the clothing.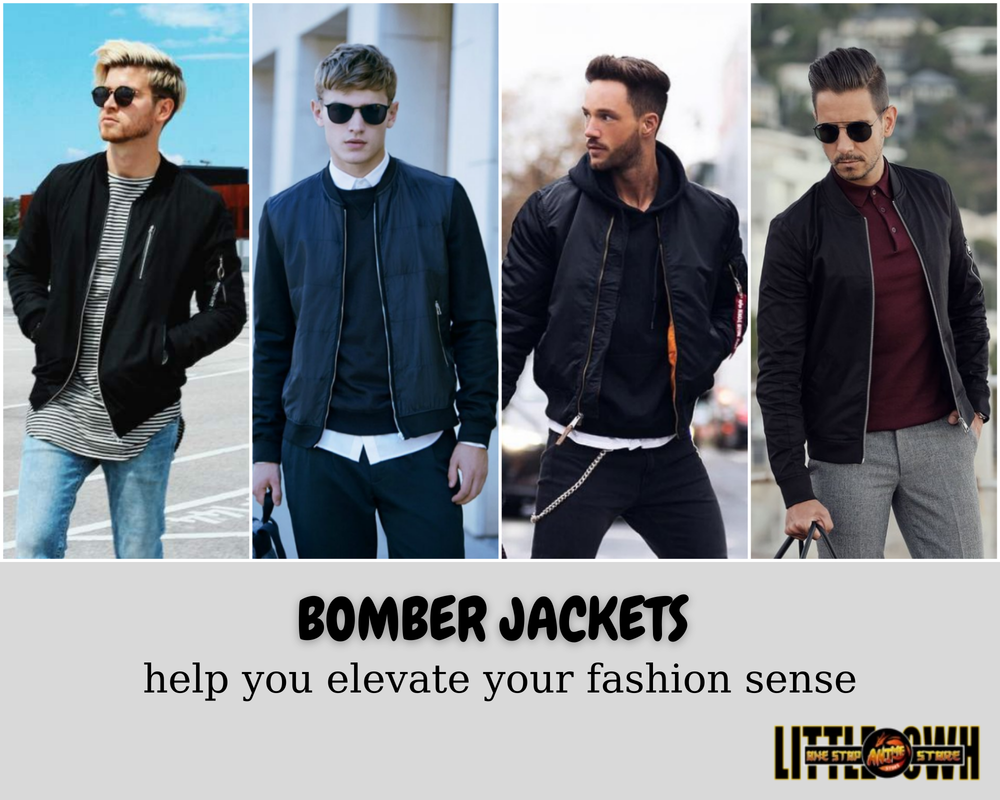 There are simple solid colors, and All-over printed design options for this outer layer clothing or coat or jacket. We advise you to cover simple t-shirts with an All-Over-Printed Bomber Jacket and wear plain ones over graphic t-shirts.
Jackets without fleece insulation are great all-season wear and may be worn at parties, when hanging out with friends, on a date, traveling, wondering, or simply relaxing with your loved ones. Avoid purchasing jackets with fleece insulation. You should definitely not wear them to a formal event.
100% polyester fabric jackets with a thickness of 280GSM+ are the best to protect you from the chilly air when on a bike trip with your friends or from the shivering caused by the cold air from an Air Conditioner vent while celebrating or having a good time in a club.
The clubbing cult's favorite outfit is the men's Bomber Jacket. As a result, you've probably figured out where you can wear them several times by now.
You may simply match this up with Jeans, T-shirts, and Sneakers to showcase wearing these styles wears. This is a smart-casual ensemble with a touch of affluence about it. The most popular way to wear a bomber jacket is with black trousers, a black t-shirt, and a bomber jacket of a contrasting or complementary color.
There are many ways to wear a bomber jacket; choose one that suits your own style. T-shirts of any length may be worn underneath the bomber jacket. Women may wear a crop top underneath their bomber jacket if they want to look their best. You may use the pictures that we've provided as a point of reference.
Are you all set to claim them as your own?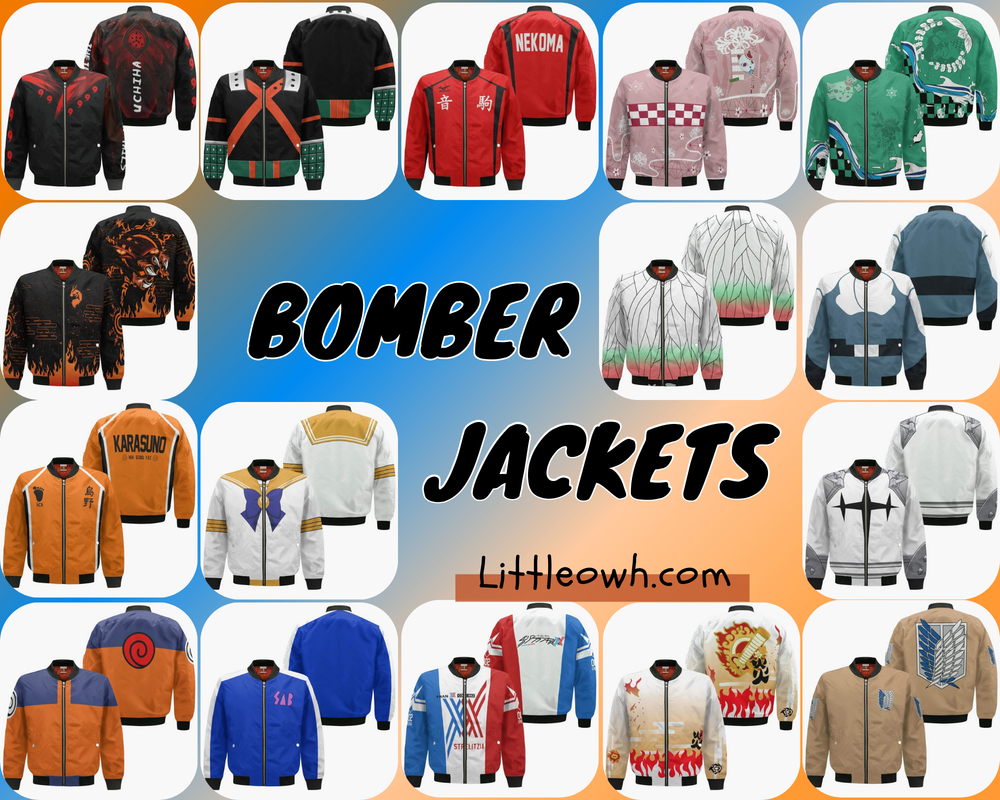 Littleowh's Bomber Jackets are made-to-order and meticulously manufactured to provide maximum comfort and durability.
The premium 100 percent polyester mix and the ultra-soft and extremely comfy polyester inner lining are used to create each Bomber jacket.

Designed with an advanced high definition heat-dye treatment for vibrant color retention even after machine washing.

Excellent quality no-snag zipper makes it simple to put on and take off, regardless of the season.

Style and elegance are guaranteed with the shirt's ribbed collar, cuffs, and waistline.

The fabric is long-lasting and won't wrinkle, shrink, or grow mildew when properly cared for.

The only black or white thread may be used for the thread line.

You will get a one-of-a-kind product since each purchase is made to order. Because of this, there may be some variations in the pattern on the seams and/or arms.
Come to Littleowh Store for advice and to get your hands on your very own pair of Bomber Jackets! Littleowh Store is dedicated to providing customers with high-quality, one-of-a-kind Anime products.