Instructions foot size measurement tips and shoe size guide may help you find a heel-to-toe comfort guide from Littleowh.
When it comes to footwear, a bad fit may stifle both your style and your concentration. Improper shoe size may have a detrimental effect not only on your feet and back, but it can also put a damper on your activities. Fortunately, determining your shoe size is a straightforward procedure. Here's how Littleowh explains it.
HOW TO MEASURE YOUR SHOE SIZE
There are many methods for determining your foot measurement. You may have it done professionally by a podiatrist, utilize a Brannock gadget at a shop, or even measure it yourself at home.
The following things are needed to measure your shoe size at home:
Two pieces of paper larger than your foot
Tape
Writing utensil
Ruler
Put on the socks you want to wear with your shoes before obtaining your measurement. If you're determining a size for hiking boots, you may require thicker socks than if you're determining a size for running shoes. It's also a good idea to wait until the end of the day when your foot is at its widest point.
1. Tape one end of the paper to the floor and the other end to a wall. It is critical that it does not slide so that you can get the correct measurement.
2. Plant one foot on the paper with your heel against the wall.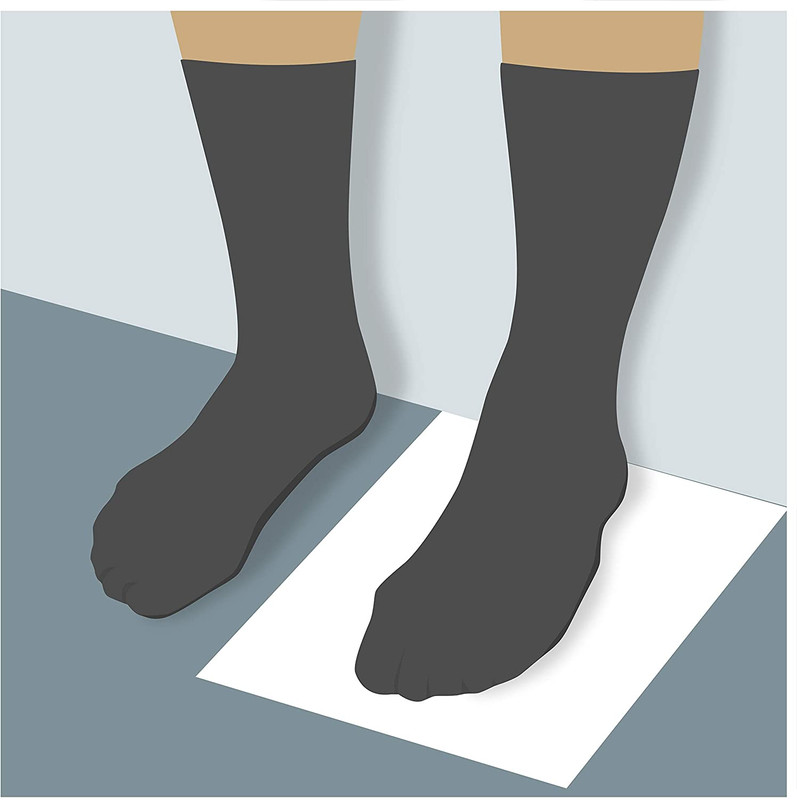 3. Draw a line around your foot. It is easiest if you have someone assist you with this stage. Avoid holding the pencil at an angle since this may result in an incorrect measurement.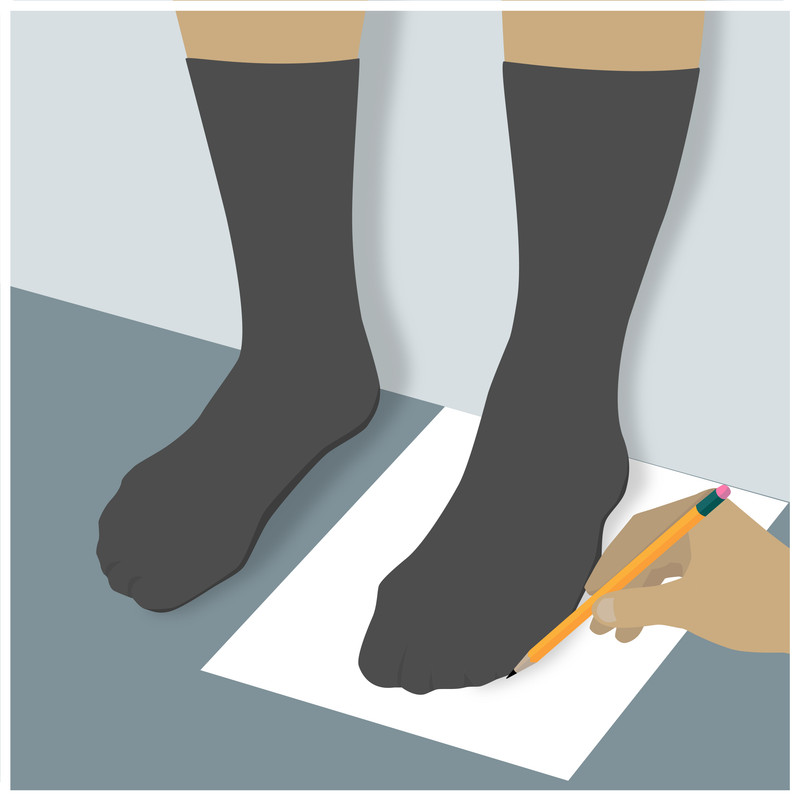 4. Using your ruler, measure the longest and widest parts of your outline.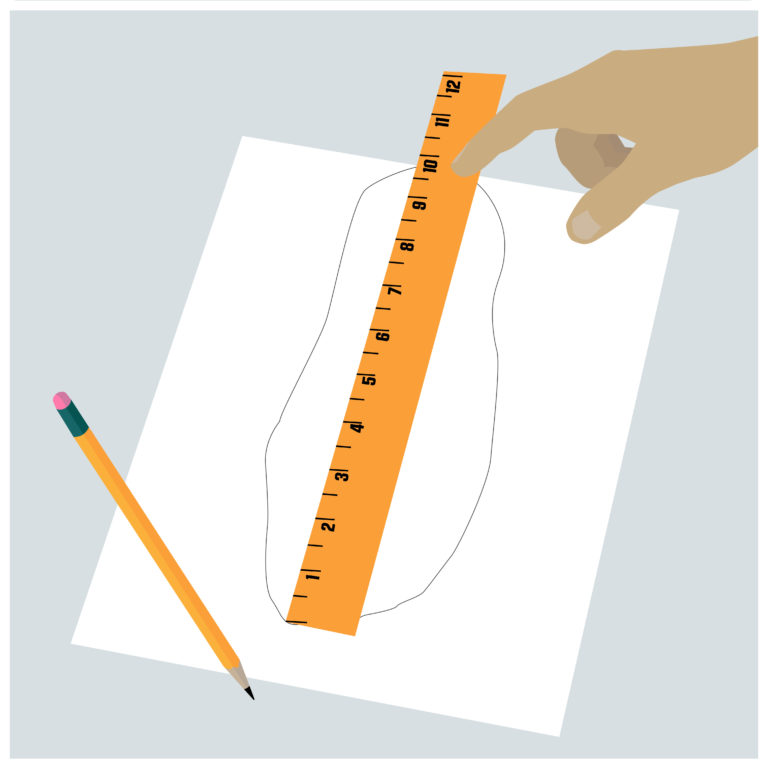 5. Repeat with your other foot.
Take measures in both inches and centimeters. The units used in charts may vary. When comparing your results with a shoe size chart, you'll want to use the measurement of your larger foot.

Keep in mind that if you're buying shoes for a kid, it may be a good idea to go up a size to give them space to develop.

Because shoe sizes vary by brand, you should attempt to check the size charts for the brands you're most interested in. You can find brand-specific sizing charts on the product page you're looking at.
HOW SHOULD YOUR SHOES FIT?
Foot measurements can give you a rough idea of your size, but it's important to check your fit through Littleowh's size guide. Your desired fit may vary depending on the type of shoe you are looking to purchase.
TROUBLESHOOTING TIPS
Even if you've followed all of the procedures for determining your shoe size, it may take a few wears to determine whether you've got the optimum fit. Here are some tips for determining if your shoes are too large or too tiny.
If you see blisters on top of or between your toes, this may indicate that your shoes are too tiny. A shoe that is too small may also cause calluses, as well as your foot to sleep or spasm. Meanwhile, blisters on the ball of your foot indicate that your shoe is too large.
It is usual for sports footwear to need a half size bigger than a regular dress shoe. If you experience injured toes when jogging, it may be an indication that your shoes aren't long enough. If your heel is sliding, experimenting with various lacing techniques may assist. If it doesn't work, try a new insole or a lower shoe size.
Remember that your feet may grow and alter over time. Other variables, such as arch type and foot shape, may influence how well your shoes fit. Using these Pro Tips to measure your feet on a regular basis may help you keep your feet comfortable from shoe to bottom.
Finding your size just got easier with the help of Littleowh! Look for the Littleowh icon on apparel and anime shoes product pages when shopping online at Littleowh.com. Get the personalized size and fit recommendations with just a few clicks. Learn more about Littleowh.