You question what to dress every morning when you wake up in front of your wardrobe. This appears to be the eternal and excruciatingly painful question of fashionistas in general and Dragon Ball fans in particular. Now, let's take a look at some of the Dragon Ball clothing that has fans swooning down below!
I. Dragon Ball clothing is popular among fans to wear when they go out.
As a fashionist, Dragon Ball fans will undoubtedly seek out and keep up with the most recent, unique, and personal fashion trends. This update keeps them up to speed on the latest fashion trends, allows them to dress up and shine whenever going out confidently.
It's quite particular about Dragon Ball clothing.
1. Dragon Ball hoodies
When going out, Dragon Ball fans like to wear Vegeta hoodies. Dragon Ball hoodies in vibrant, young hues are frequently paired with Jordan Sneakers to create a great ensemble.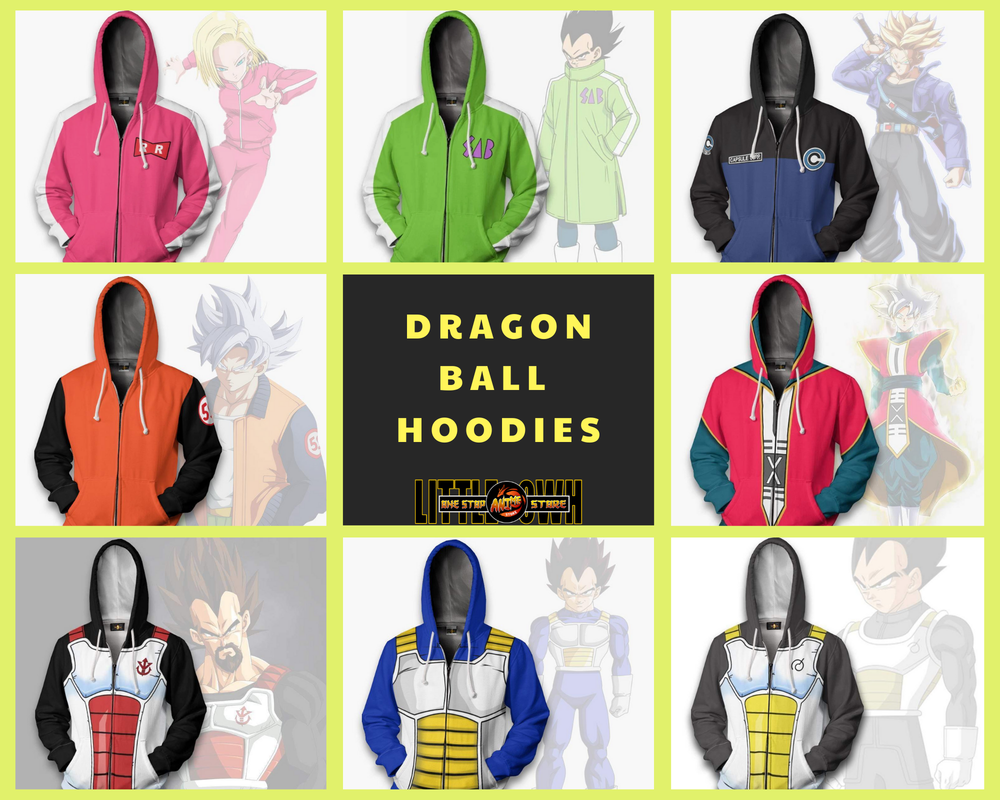 View more: Dragon Ball Hoodies
2. Dragon Ball Bomber jackets
Bomber Jackets are regarded as one of the most enduring fashion accessories. Until now, the bomber has been the "must-have" shirt for most trendy men.
Born during World War II, it is one of the classic coat styles with the longest history in existence to this day. However, it does not go out of style with time. Bomber jackets are currently available in a range of styles, designs, and colors, making them acceptable for both men and women. That's why Dragon Ball fans adore Bomber jackets.
View more: Dragon Ball Bomber jackets
3. Dragon Ball Baseball jackets
The Baseball Jacket is a trendy piece that allows you to turn into a variety of looks. You can become strong when participating in sporting events, striding full of personality on the street, or generating a more stylish and young appearance in the office with just a little innovation in clothing coordination. As a result, it is not uncommon for the Dragon Ball Jackets to become the focal point of Dragon Ball fan's sets.
View more: Dragon Ball Baseball jackets
4. Dragon Ball sweatshirts
Sweatshirts are popular among Dragon Ball aficionados to wear outside in the winter when it becomes chilly. They prefer Dragon Ball sweatshirts because of their convenience, ease of dressing, and capacity to keep warm.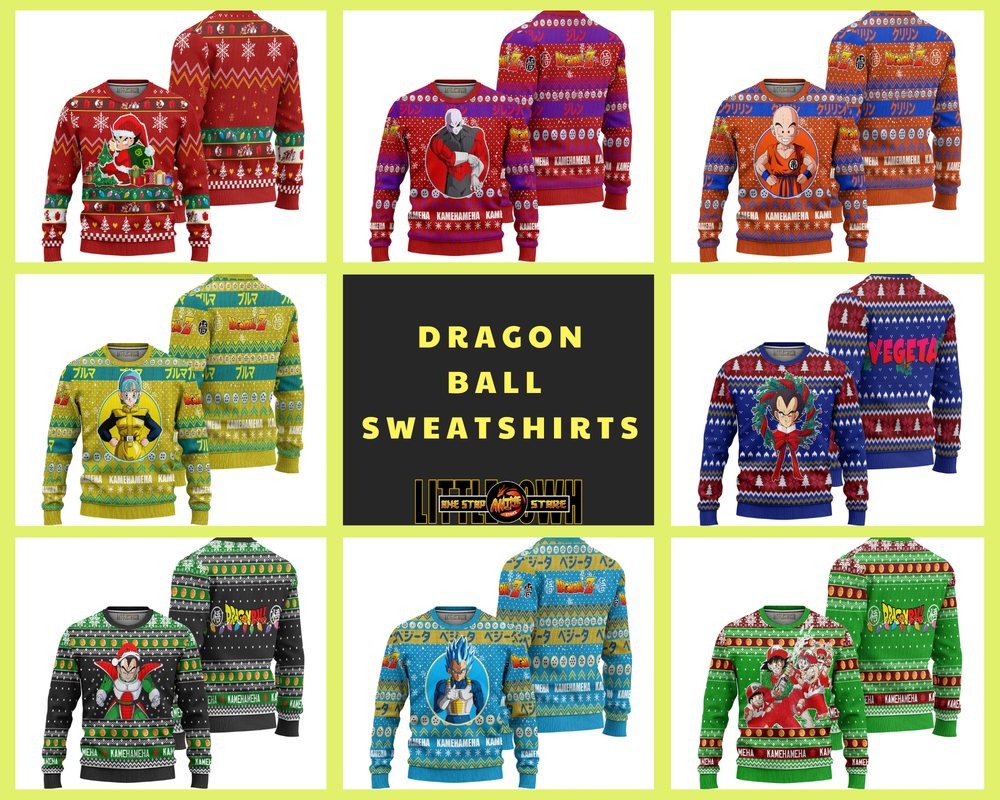 View more: Dragon Ball Sweatshirts
5. Dragon Ball T-shirts
T-shirts have steadily become necessary things for fashionistas with a liberal, comfortable, and freestyle as the fashion business has evolved. And, at the very least, each person's wardrobe will have a few items that can be swapped out as needed. This shirt type, in particular, is becoming increasingly popular among young people.
Dragon Ball T-shirts have a variety of colors and Anime patterns for fans to pick from.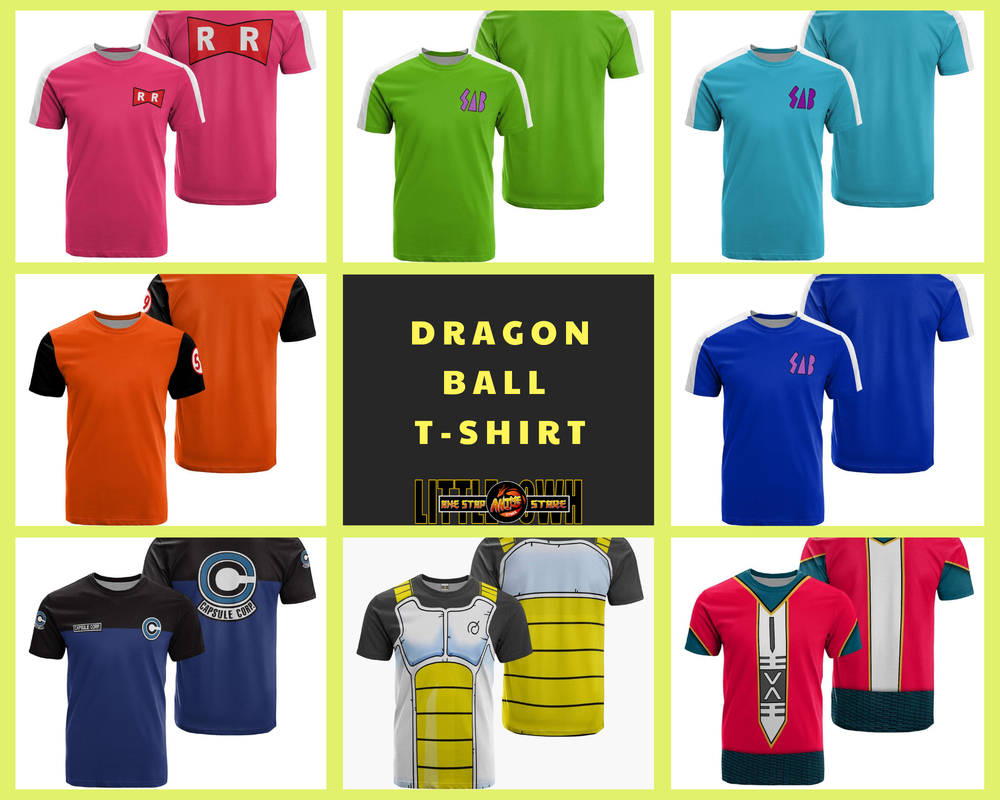 View more: Dragon Ball T-shirts
6. Dragon Ball Polo shirts
Many people prefer to wear a Polo shirt. Polo shirts are sewed with 4-way stretch fabric that absorbs perspiration well, providing users with comfort, comfort, and ventilation while in use.
Quite different from a round-neck T-shirt. Wearing a Polo shirt will make you appear more stylish and polite. It gives the wearer a youthful and vibrant appearance. That is why Polo shirts are so popular among Dragon Ball fans.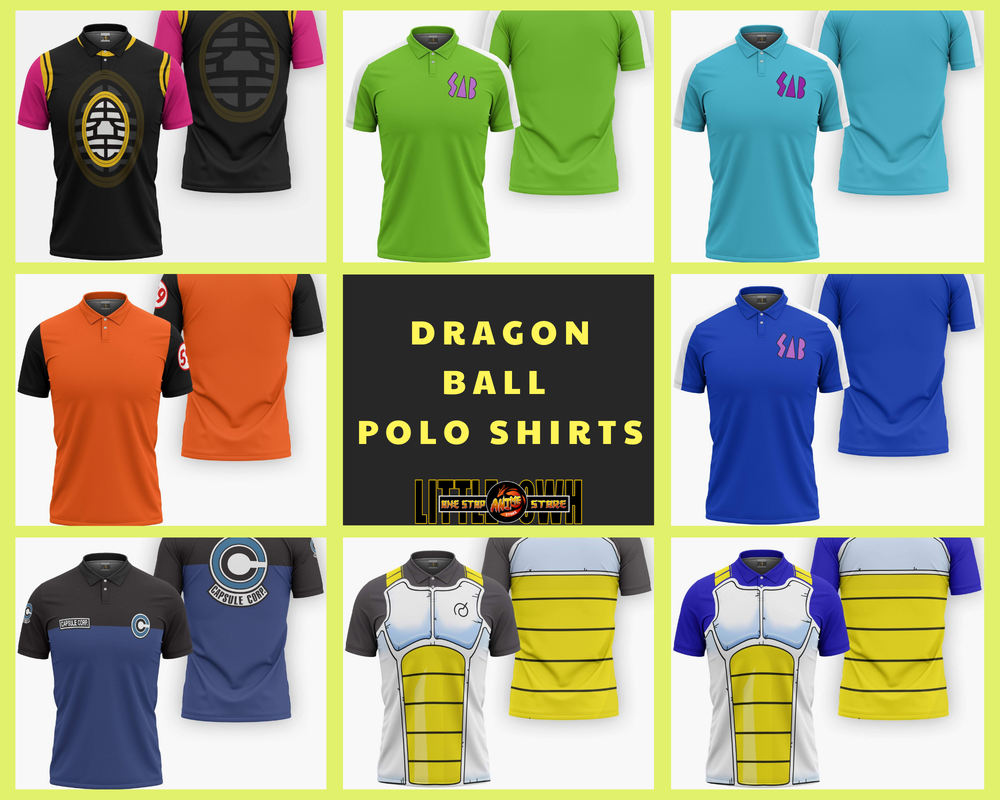 View more: Dragon Ball Polo Shirts
7. Dragon Ball hoodie dress
Dragon Ball hoodies dress not only has a variety of designs and colors, but it is also incredibly youthful and active. Dragon Ball fangirls like wearing it.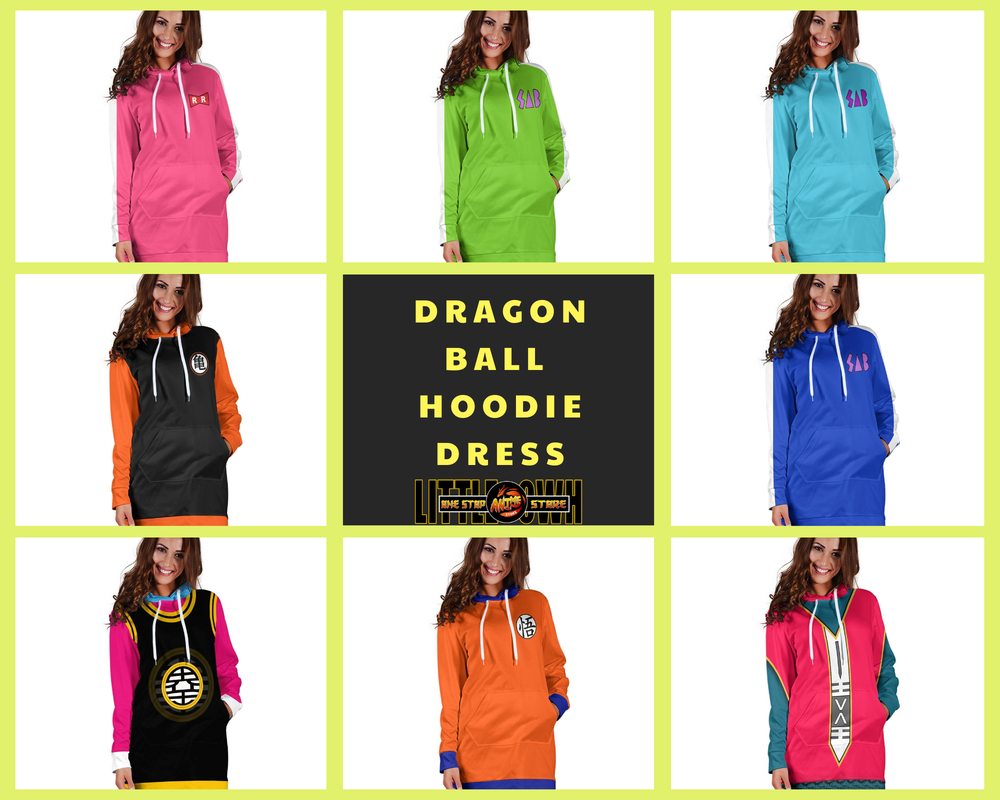 View more: Dragon Ball Hoodies Dress
II. Where can I buy Dragon Ball clothing?
Are you looking for Dragon Ball clothing but don't know where to go? Come to Littleowh, where you can easily discover any dragon ball clothing due to its diverse design.
Another reason Littleowh is the finest location to buy Dragon Ball clothing that we have a great after-sales policy and a fair price; our rapid shipping and professional customer service attitude provide consumers with the ideal shopping experience.
Come to Littleowh for a fully free consultation and take home wonderful, high-quality things for yourself and your beloved!
Support and follow the social channel.