What if the people around you are Otaku and you have a headache because you don't know what to get them for special occasions? There are many exciting anime products to choose from, but how do you know if they are good quality and appropriate for them? This will not be an easy task but don't worry. With Littleowh's 5 Creative Gift Ideas, you can confidently choose a meaningful gift for your otaku!
1. Anime Shoes
Anime shoes are an excellent choice because every Otaku desires to own a shoe featuring their favorite anime character. Or simply shoes inspired by anime movies, of which they are huge fans, have made them admire and go crazy.
You can find a wide variety of Anime shoes at Littleowh, including Jordan sneakers, Jordan low, Air Force sneakers, High Top Canvas, Skate shoes, Reze Boost, Slip-on shoes.
The shoes here are handcrafted with a high-quality rubber outsole and leather upper for traction and durability. Lace-up closure ensures a secure fit. The shoes are made of semi-glossy leather, which makes them more breathable and easier to clean. Eco-friendly and completely vegan. A removable memory foam insole pad is included for comfort and support.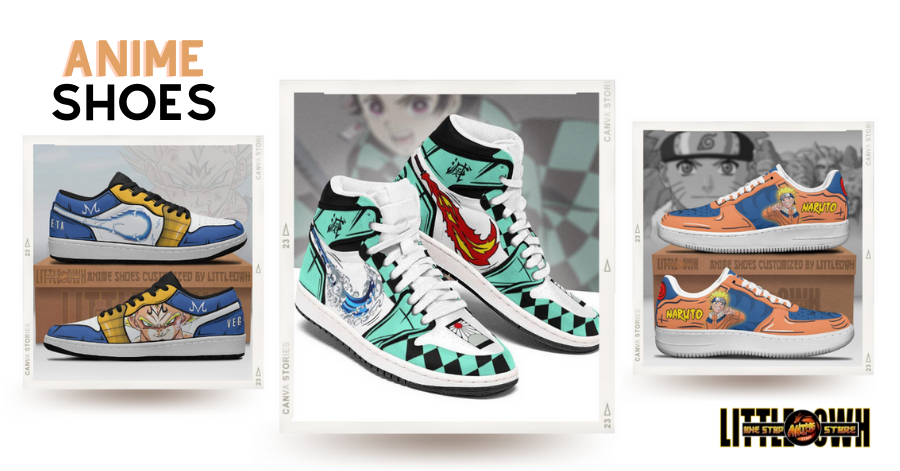 View more: Anime shoes
2. Anime Clothes
Anime Clothes? Why not? It is a good idea. The good thing about this gift is that it is symbolic and very practical, and comfortable. There are numerous options for Anime clothes at Littleowh. Many items can be completely transformed with the original print to suit your Otaku. If you take the time to find the perfect Anime clothes for the Otaku in your life, they will be overjoyed when they see the perfect gift they received from you!
Anime all-over print on T-shirts, zip-up Hoodies, Sweatshirts, Bomber Jackets, Basketball Jackets, and other garments. Littleowh's products are made from a premium polyester blend that is ultra-soft and extremely comfortable. It has a high-definition heat-dye application that ensures color vibrancy even after machine washing. The fabric is long-lasting and resistant to wrinkles, shrinkage, and mildew.
When you place your order, the product is custom printed, cut, and sewn just for you - there may be minor differences in the design on the seams and/or arms due to the custom nature of the production process!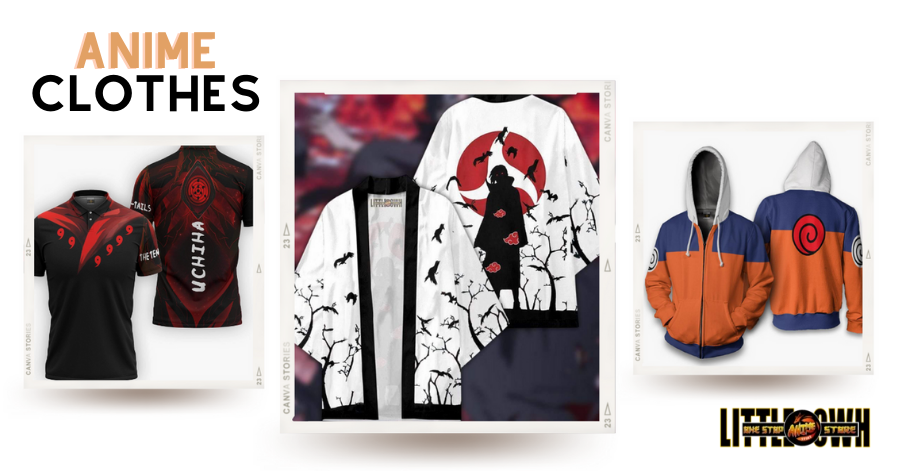 View more: Anime Clothes
3. Anime Socks
Have you ever considered giving your otaku Anime socks? If not, give it a shot right now!
Littleowh's personalized socks are the ideal gift for anyone and any occasion. Materials with a polyester content of 75% and a cotton content of 25% provide maximum flexibility and anti-shrinkage. Dri-fit, lightweight, and breathable materials keep your feet cool and dry all day without causing skin irritation and provide extra comfort.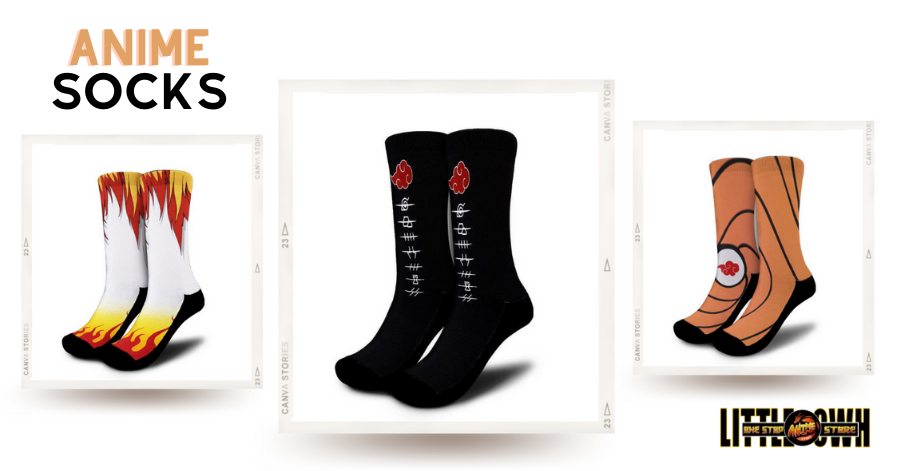 View more: Anime socks
4. Anime Phone cases
Anime Phone cases are a thoughtful gift for your Otaku. It perfectly shields their phone from bumps, scratches, dirt, oil, and other abrasions. All-around protection is made of high-quality soft TPU material.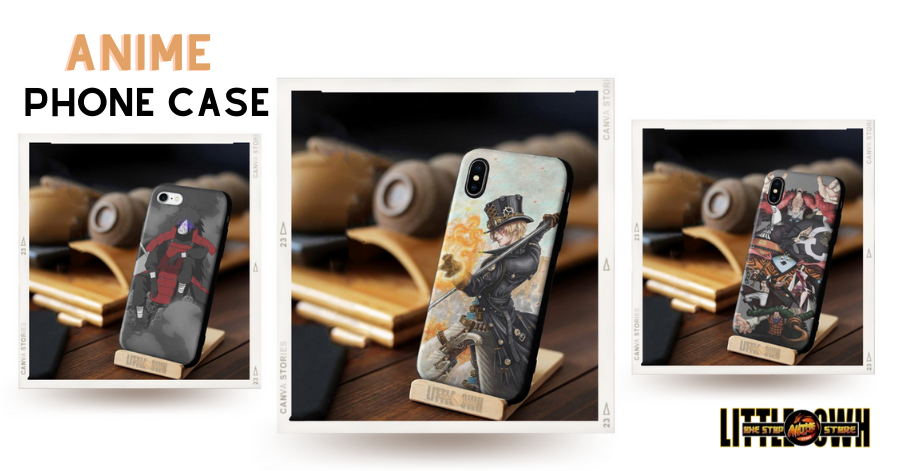 View more: Anime Phone cases
5. Anime Snapbacks
With new designs from Littleowh's artists, our custom snapbacks add a pop of color to your outfit. It's the ideal gift for your Otaku special.
All of our Anime Snapbacks are handcrafted to the highest quality standards and custom-made to order. A custom printed snapback hat will add style and personality to their hat collection. Made of 100 percent premium polyester that is lightweight and breathable for maximum comfort and breathability. Snapback hats provide excellent sun protection and are ideal for any outdoor activity. With an adjustable snapback closure, one size fits most.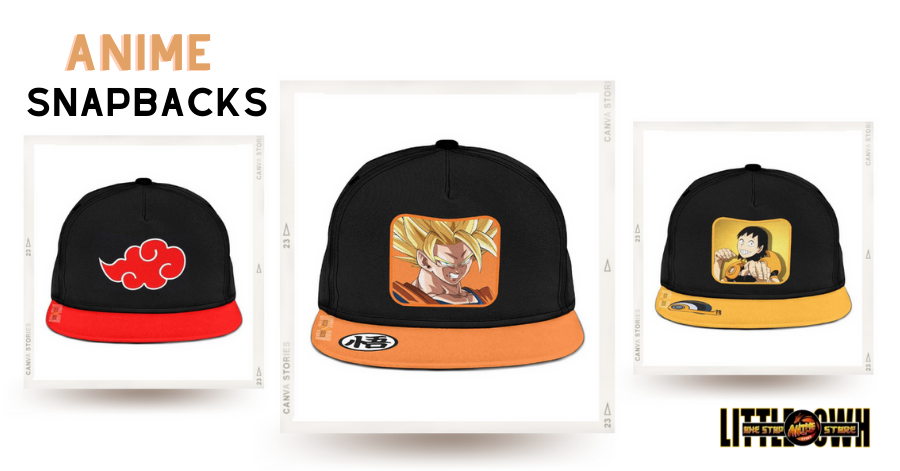 View more: Anime Snapbacks
Hopefully, 5 Creative Gift ideas's Littleowh above will help you choose a product for your Otaku. Littleowh is dedicated to providing customers with high-quality, one-of-a-kind Anime products.
Support and follow the social channel.