As an anime lover, the Anime movie "Dragon Ball" may not seem too strange to you. I think it's safe to say that every anime fan's desire is to own products featuring their favorite anime characters. A pair of Dragon Ball shoes is something that you always look for and want to own?
The Dragon Ball shoes are based on the anime series "Dragon Ball." Its beautiful and innovative design offer a fresh, unique and attractive look. "Dragon Ball" is the childhood of the 8th and 9th generation, so you will surely be overjoyed to own them. 
When we decide to buy a pair of shoes, we consider a variety of factors such as quality, price, promotions, after-sales service, and where to buy in order to satisfy the factors mentioned above? Similarly, people who are big fans of the anime movie "Dragon Ball" want to know where they can buy Dragon Ball shoes?
Don't worry! Littleowh is a place you can completely rely on. Here you can easily find Dragon Ball shoes that suit your style and personality. Littleowh shoes are one-of-a-kind and can be customized to your specifications. As a result, you can completely customize your Dragon Ball shoes with your own imprint and style without worrying about clashing with anyone.
There are many different styles of Dagon ball shoes to pick from in Littleowh: Goku shoes, Vegeta shoes, Frieza shoes, Piccolo shoes, Vegito shoes, Gogeta shoes, Broly shoes, Gohan shoes...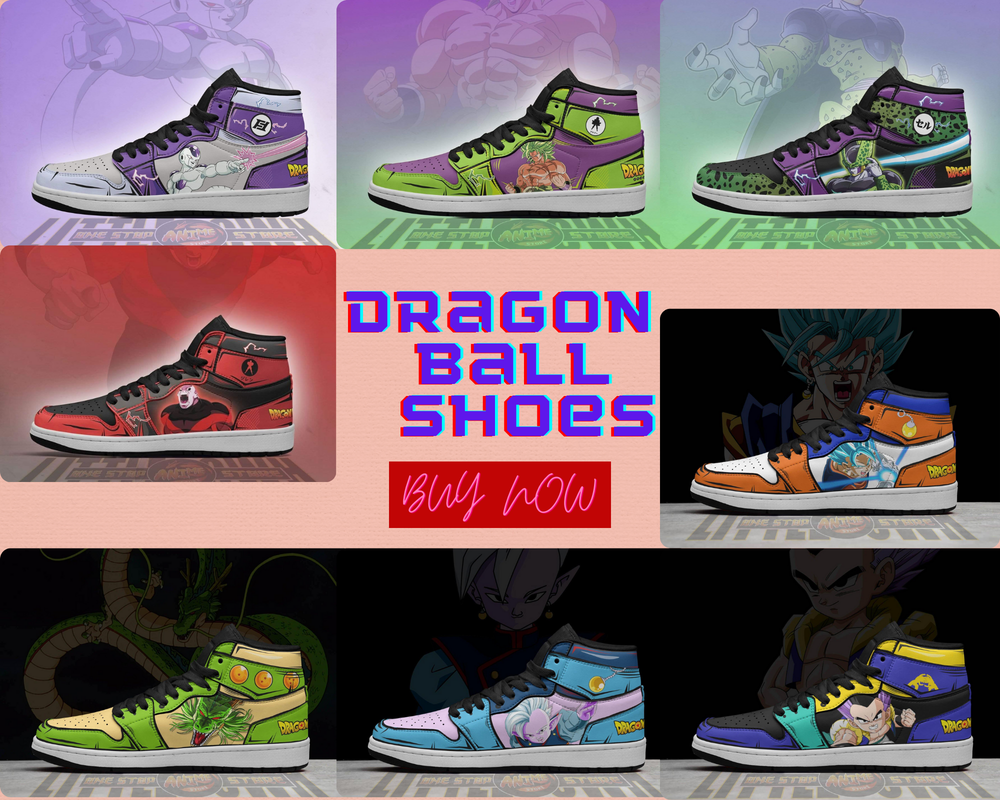 Another reason why Littleowh is the best place to buy Dragon Ball shoes because we have an excellent after-sales policy and reasonable prices; our fast delivery and professional customer service attitude provide customers with an ideal shopping experience.
Come to Littleowh for a completely free consultation and bring home perfect, high-quality products for yourself and your lovers!
Support and follow the social channel.