For those who love the manga series The Demon Slayer in general and the character Tanjiro in particular, the selection of fashion accessories related to this character's image is also a way to express their preferences and interests. personal style. A person wearing a pair of Tanjiro shoes must be someone with a passion for Japanese culture and manga. 
Moreover, this character exudes strength, personality, and is extremely kind. Therefore, fans of this character will surely fall in love with this type of shoes. This Christmas will be a good time for you to go out and play with friends and relatives. Therefore, equipping a pair of shoes with personality is extremely necessary. 
Here are the top 10 models of Tanjiro shoes for you to choose from according to your preferences and needs!
I. Top 10 Tanjiro Shoes Are Leading The Christmas Trend 2021
The character Tanjiro has been recreated on many different shoe designs. This makes it possible for us to freely choose a style that suits your personality, dress style, and outfit that we will choose in the coming Christmas. Therefore, refer to them now to have the best look in the meaningful Christmas!
1. Tanjiro Water and Fire Skill Cosplay Shoes
Surely those who are passionate about Tanjiro will also be extremely knowledgeable about the image above. It is the sword that symbolizes the power of water and fire that Tanjiro uses in battle. They are designed on a very harmonious blue background and show the character of this character. Jordan's design is the background for the motifs to show off the beauty of the two swords.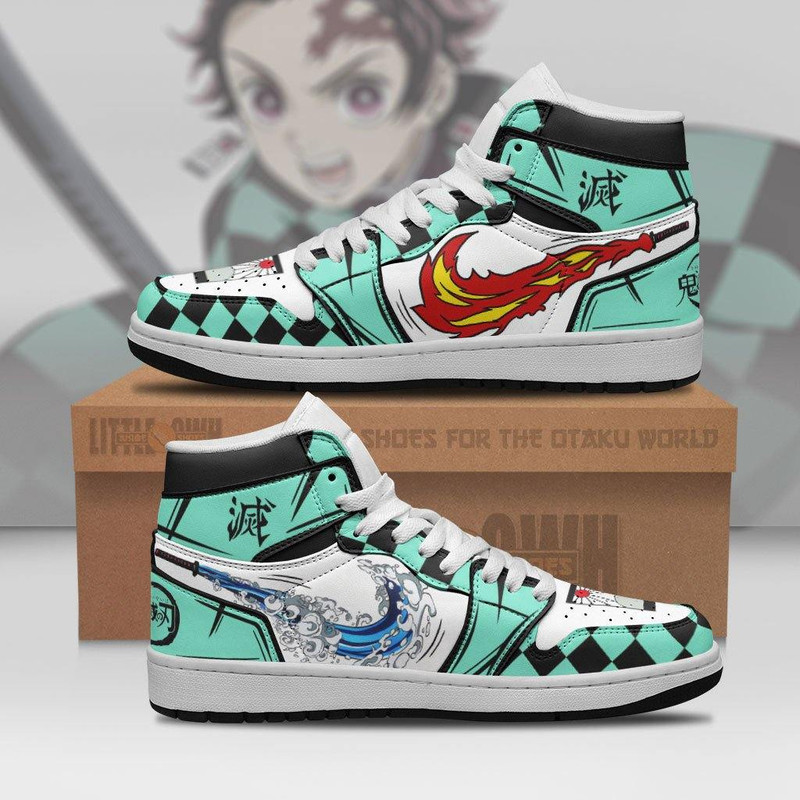 View more: Tanjiro Water and Fire Skill Shoes
2. Demon Slayer Tanjiro Shoes
Still Jordan's design, but the blue square motifs are designed to be smaller, looking extremely elegant and polite. In that background, the image of the Tanjiro character appears extremely handsome and charismatic with a sword in his hand and many small details around. Truly a perfect Kanjiro shoe.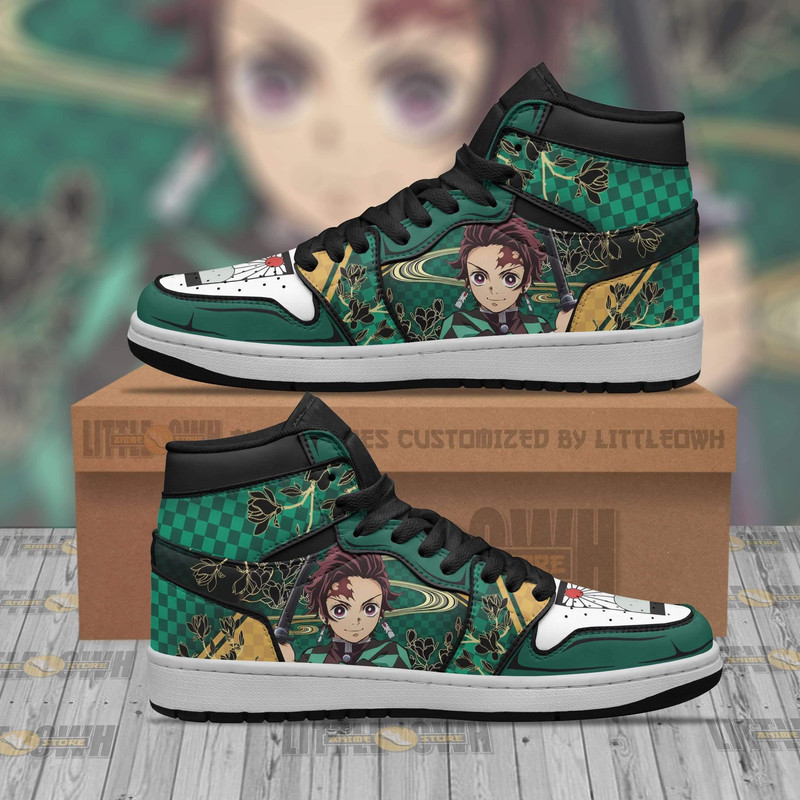 View more: Demon Slayer Tanjiro Shoes
3. Tanjiro Shoes - Anime Reze Boost
Let's admire the image of Tanjiro in the look of the extremely smooth Boost design. This is the true love of your feet, especially when you have a lot of walking needs.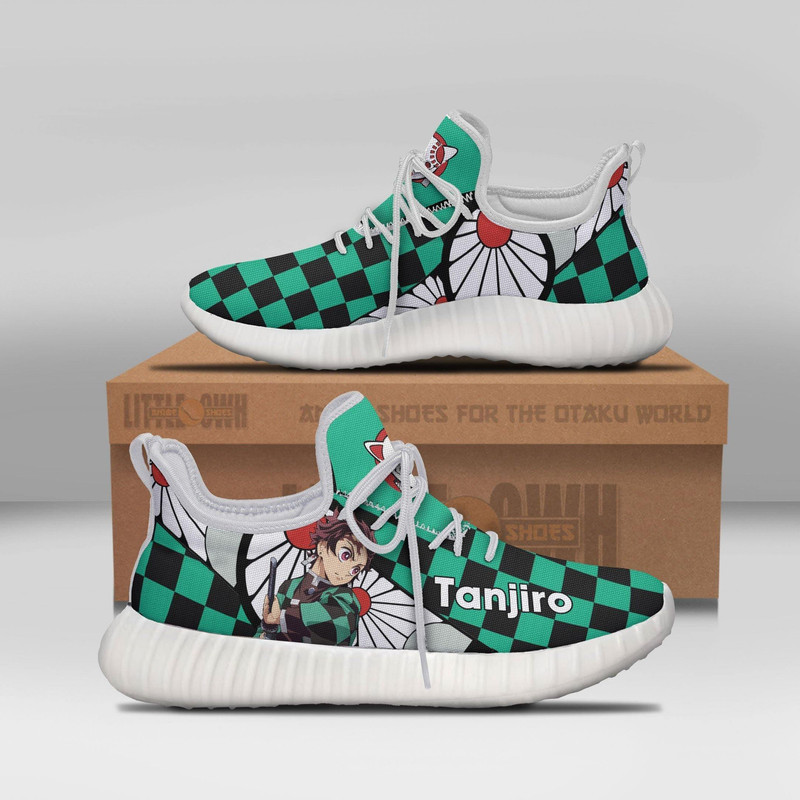 View more: Tanjiro Shoes - Anime Reze Boost
4. Demon Slayers Tanjiro Kamado Shoes
Surely you are still not impressed by Stan Smith, especially when it is combined with the image of this particular character. The character's beautiful and emotional moments are designed to fit within the 3 characteristic lines of this design. Simple but not monotonous!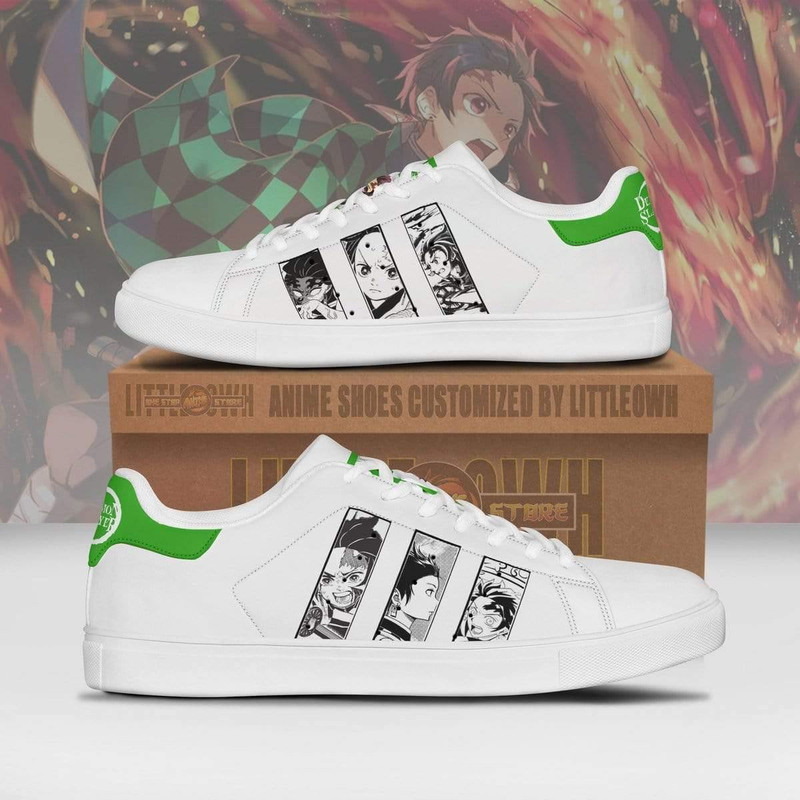 View more: Tanjiro Kamado Anime Skateboard Sneakers
5.  Demon Slayer Tanjiro Hanafuda Reze Boost
Still a Boost shoe design, but the texture has been changed to create a highlight for the overall shoe. Characteristic images related to Tanjiro always play the role of creating accents for the body of the shoe. Own it now!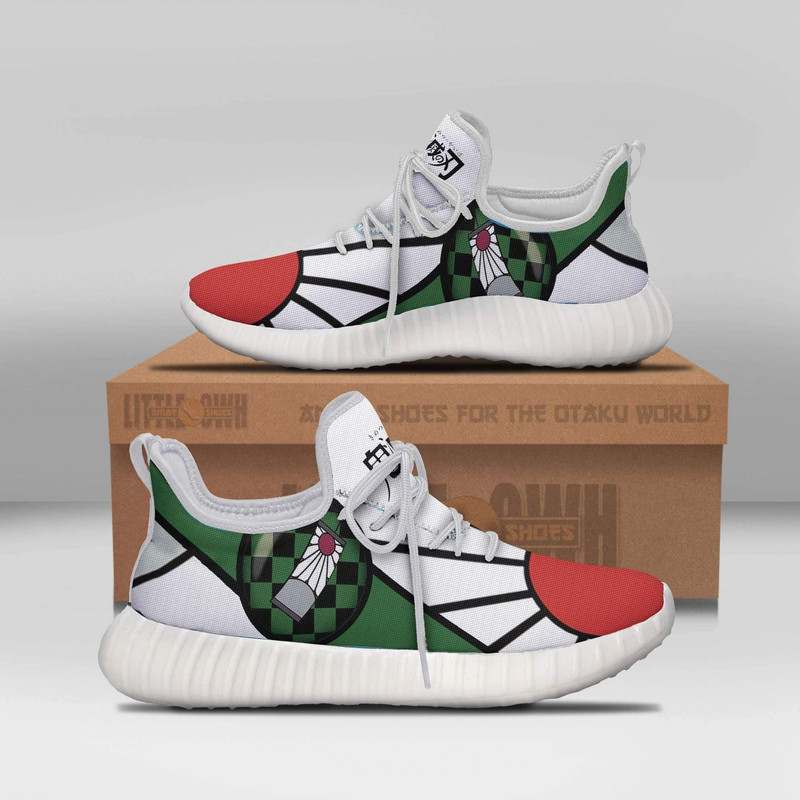 View more: Tanjiro Hanafuda Reze Boost
6. Demon Slayer Tanjiro Kamado Shoes
This image captures Tanjiro's strongest moments when unleashing his attacks. Surely the owner of these shoes must have a very strong personality!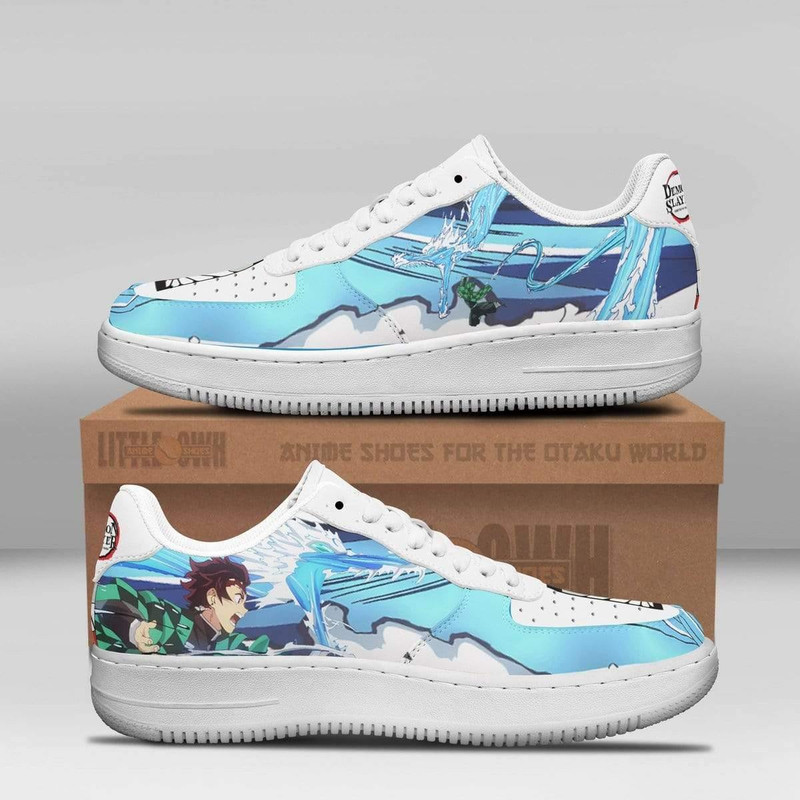 View more: Tanjiro Kamado AF Sneakers
7. Tanjiro Kamado Skate Cosplay Shoes
Still a strong Tanjiro image, but with 2 different attacks released. The contrast between water and fire creates a special highlight for this design. This promises to be a unique design for Christmas.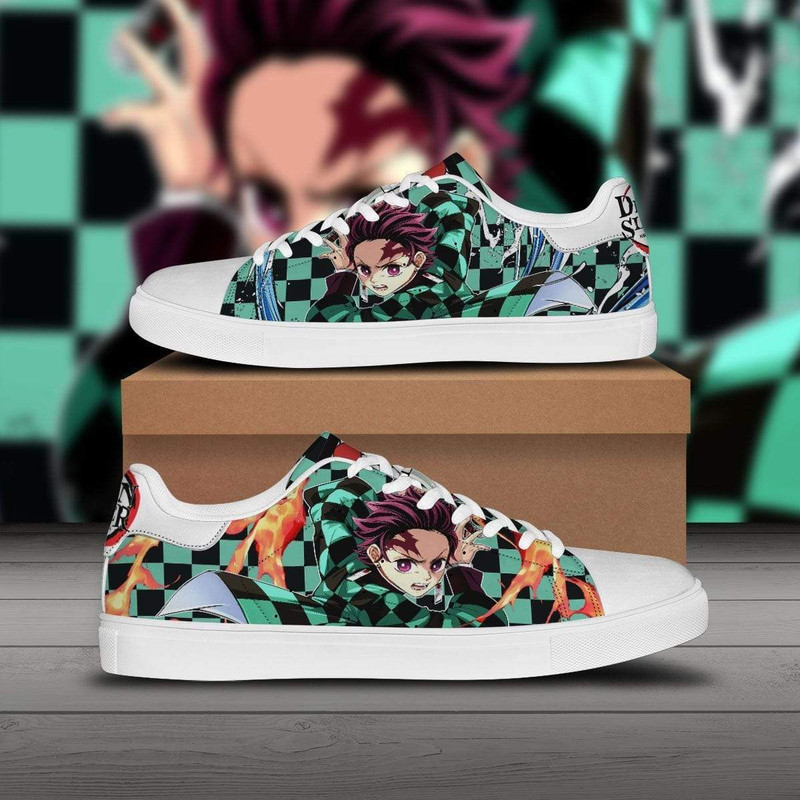 View more: Tanjiro Kamado Skate Sneakers
8. Zenitsu x Tanjiro AF Sneakers
If the designs above haven't captivated you yet, try admiring the design that combines Tanjiro and Zenitsu images. 2 colors of 2 opposing tones will enhance your personality when wearing this pair of Tanjiro shoes.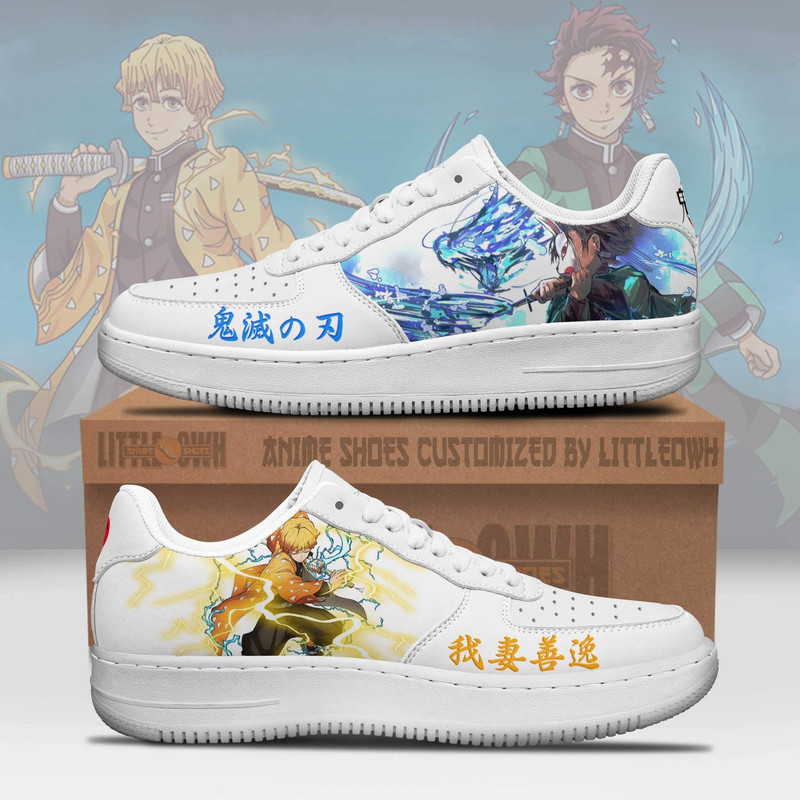 View more: Zenitsu x Tanjiro AF Sneakers
9. Tanjiro Skateboard Shoes Low Sneakers
Fierce battles are reproduced clearly and realistically through this design. Strong, individual, and unique. Own it now!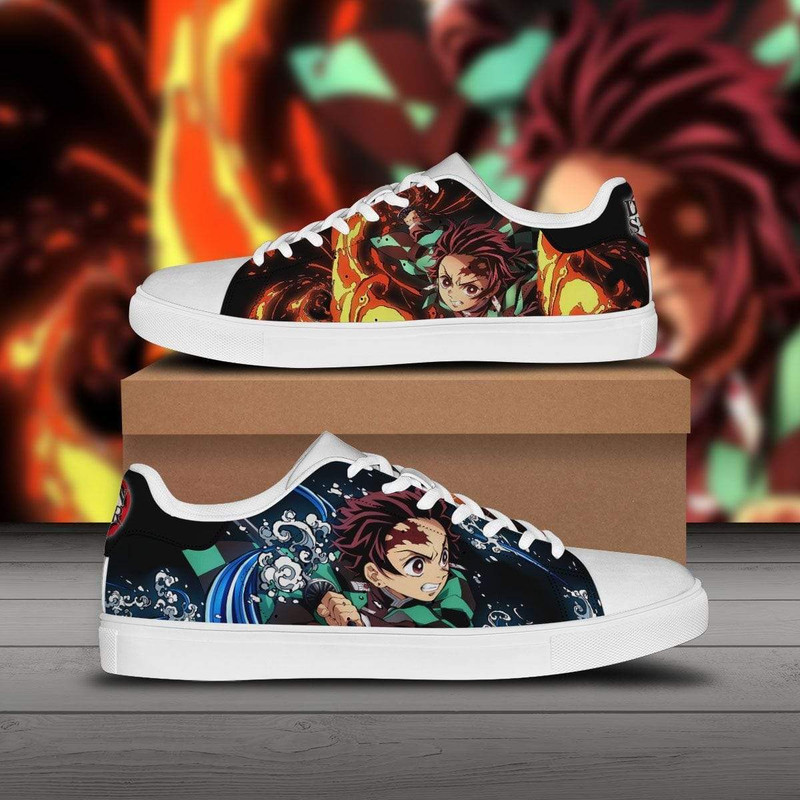 View more: Tanjiro Skateboard Shoes Low Sneakers
10. Demon Slayer Tanjiro and Giyuu Slip-On Sneakers
Slip-on will bring comfort and elegance to the wearer's feet. Try changing your athletic style to a light and comfortable slip-on with a Tanjiro print on it.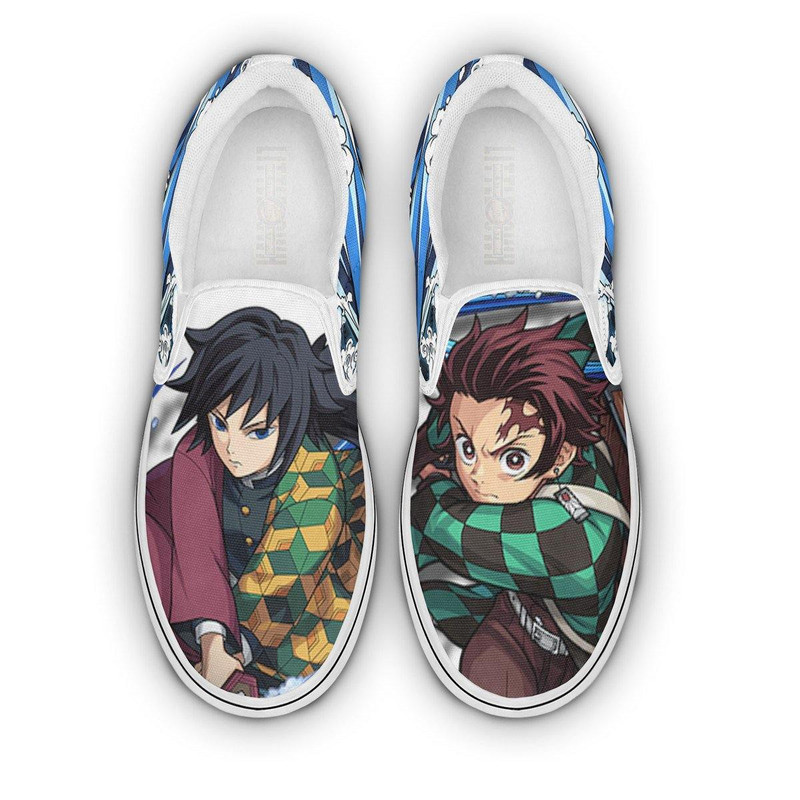 View more: Demon Slayer Tanjiro and Giyuu Shoes
II. Why Should You Choose Tanjiro Shoes For This Christmas?
Here are some reasons that you should buy Tanjiro Shoes:
The textures around the characters are extremely diverse, on the rich design background according to the latest trends.

Smooth, durable, long life.

The colors are harmoniously coordinated, impressive, and show the wearer's personality.

The price is much more reasonable than the original designs.
https://www.youtube.com/watch?v=ogtFAuvoY6w
III. Conclusion
Above are the top 10 Tanjiro shoes that are worth considering this year. Littleowh hopes you can find yourself a perfect shoe model suitable for your criteria. If you want to own one of the 10 shoes above, let's contact us for the most reliable advice!
Support and follow the social channel.