Demon Slayer shoes are an indispensable fashion accessory to express a personality. However, a simple pair of shoes does not seem to be enough, but it also needs to satisfy aesthetics, quality, and the latest trends in the shoe market. 
Here are some of the most sought-after Demon Slayer sneakers in 2021 by many people!
I. Top 10 Demon Slayer Shoes Make You Look More Fashionable
The characteristic of this type of shoe is the colorful details arranged prominently on the shoe's body in a highly eye-catching and innovative way. 
A beautiful, quality shoe will accompany us every step of the way, contributing to our fashion sense as well as bringing comfort to our feet. 
Therefore, choosing suitable Demon Slayer shoes is extremely important. Here are 10 suggestions that are being sought by many people in the sports shoe market today!
1. Tanjiro Water and Fire Skill Cosplay Shoes
Inspired by the details and characters in the anime, this design will conquer you at first sight by its uniqueness and impression.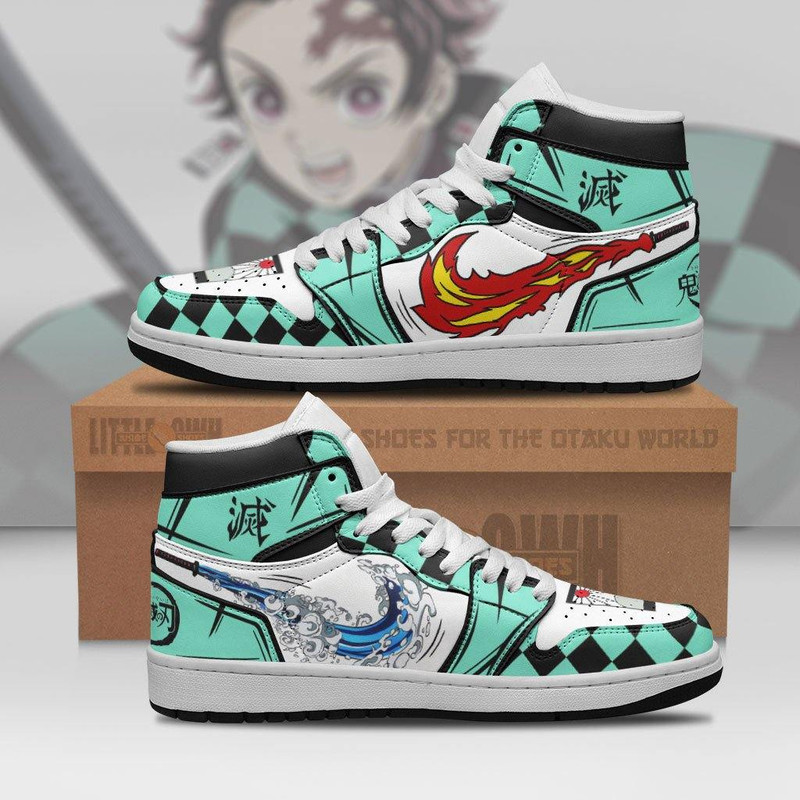 View more: Tanjiro Warter and Fire Skill Shoes
2. Zenitsu Thunder Breathing Cosplay shoes
Yellow, white and black colors on the background of manga motifs combined with the old Jordan design bring a unique appeal to the wearer.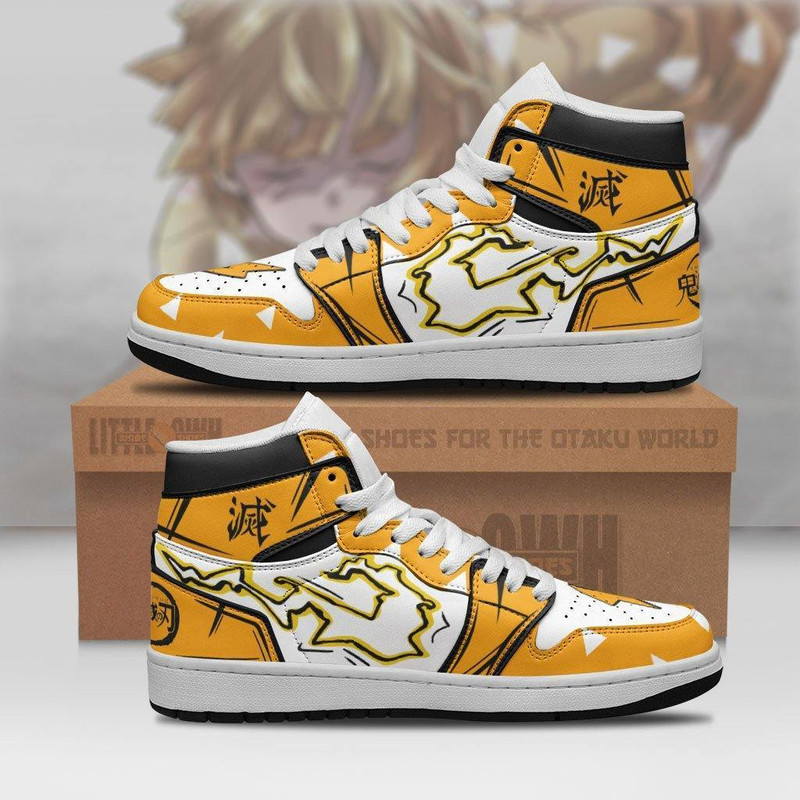 View more: Zenitsu Thunder Breathing Cosplay shoes
3. Nezuko Skate Sneakers
The poetic Nezuko patterns are cleverly arranged on the shoe body. The main color is pink, combined with white and black to create a gentle but impressive overall for her personality.
View more: Nezuko Low Top Skateboard Shoes
4. Shinobu Jordan Cosplay Shoes
The poetic butterflies in the manga motifs of Shinobu Kocho character are the highlight of these shoes. The sturdy design makes these Demon Slayer shoes look sturdy and strong.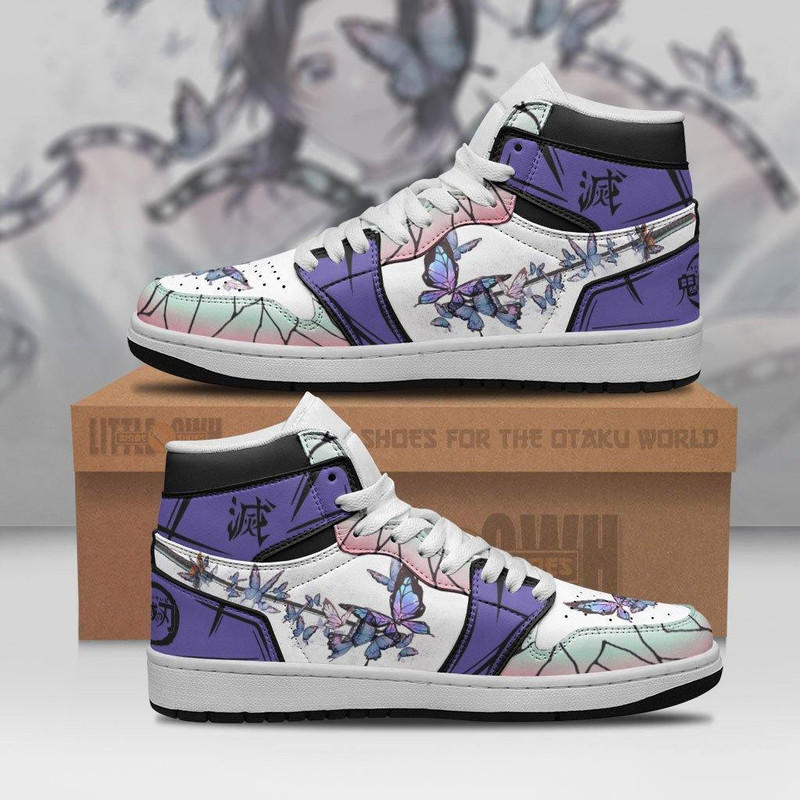 View more: Shinobu Cosplay Shoes
5. Nezuko Demon Cosplay Sneakers Custom Demon Slayer Shoes
Anime motifs are a new trend that has been emerging recently. It is even more unique when combined with the old Jordan sktyle in this design.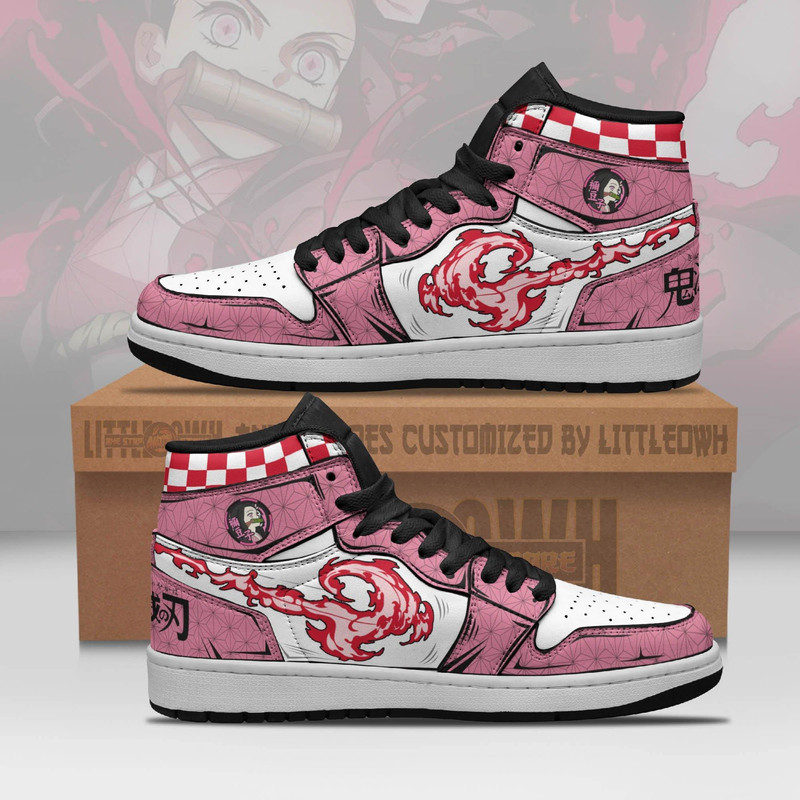 View more: Nezuko Demon Jordan Cosplay Shoes
6. Rengoku Cosplay Shoes - Demon Slayer
The red tones and orange fire motifs inspired by Rengoku's costumes and moves are the ideas for this design. Do you recognize this manga motif or not? Get it now!
View more: Rengoku Cosplay Shoes
7. Shinobu Breathing Style Sneakers - Kimetsu no Yaiba Shoes
Still the butterfly motif in the anime, but the color layout and texture position of these Demon Slayer shoes have been changed, creating a new and excellent version.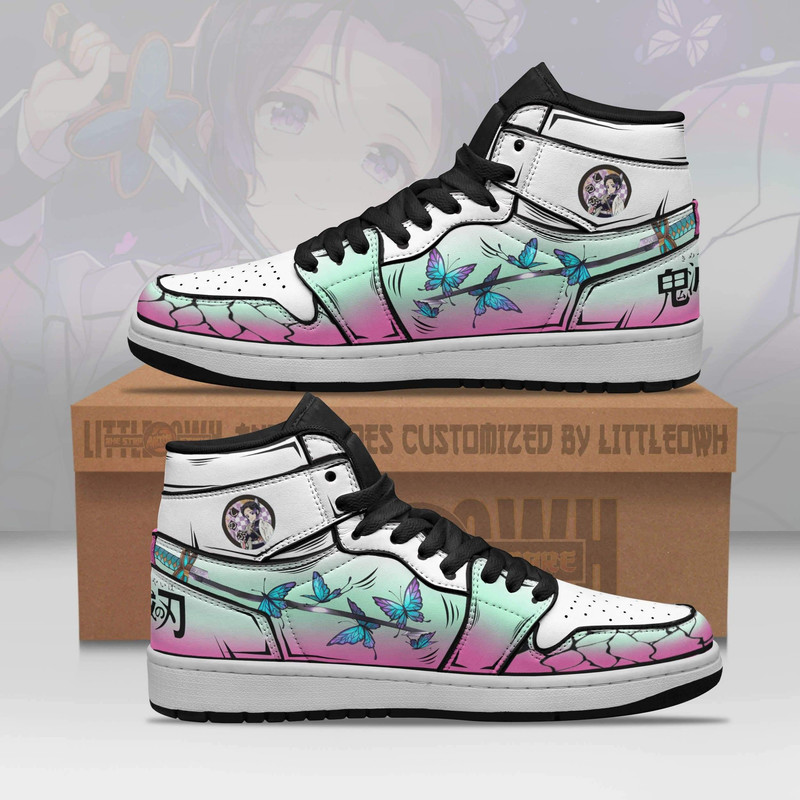 View more: Shinobu Breathing Sneakers
8. Inosuke Cosplay Shoes
Our artist drew inspiration from Inosuke's colors, weapons and outfits to create this special shoe design. How do you think about it?
View more: Inosuke Cosplay Shoes
9. Tanjiro Hanafuda Shoes
Canvas motifs seem old but are not ancient because they last over the years and are easy to coordinate these Demon Slayer shoes with other fashion accessories.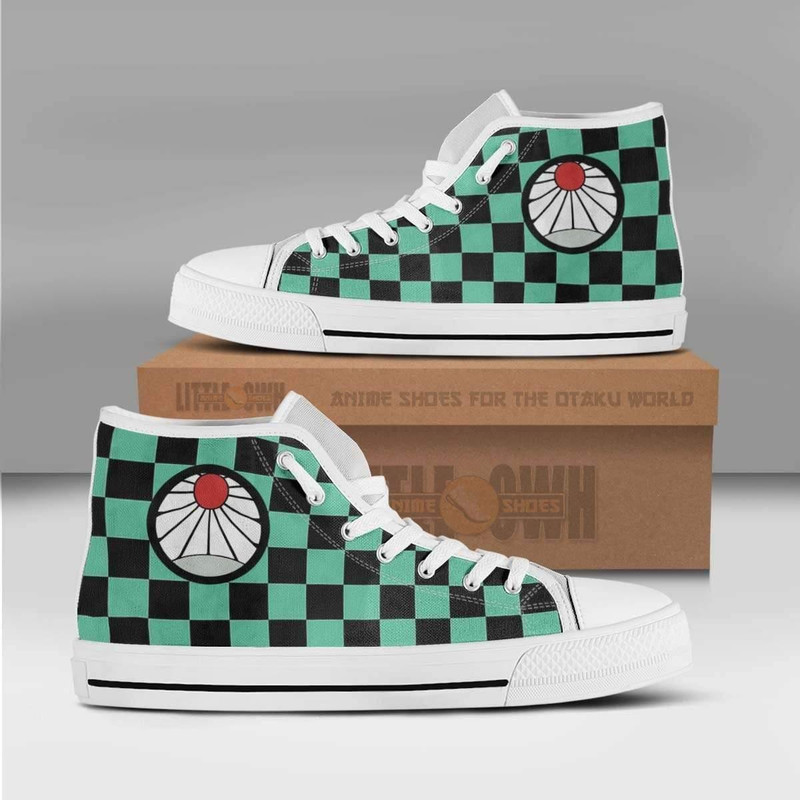 View more: Tanjiro high-top canvas shoes
10. Nezuko High-Top All Star High Top Canvas Shoes
Anime enthusiasts and pink lovers should not miss this excellent design!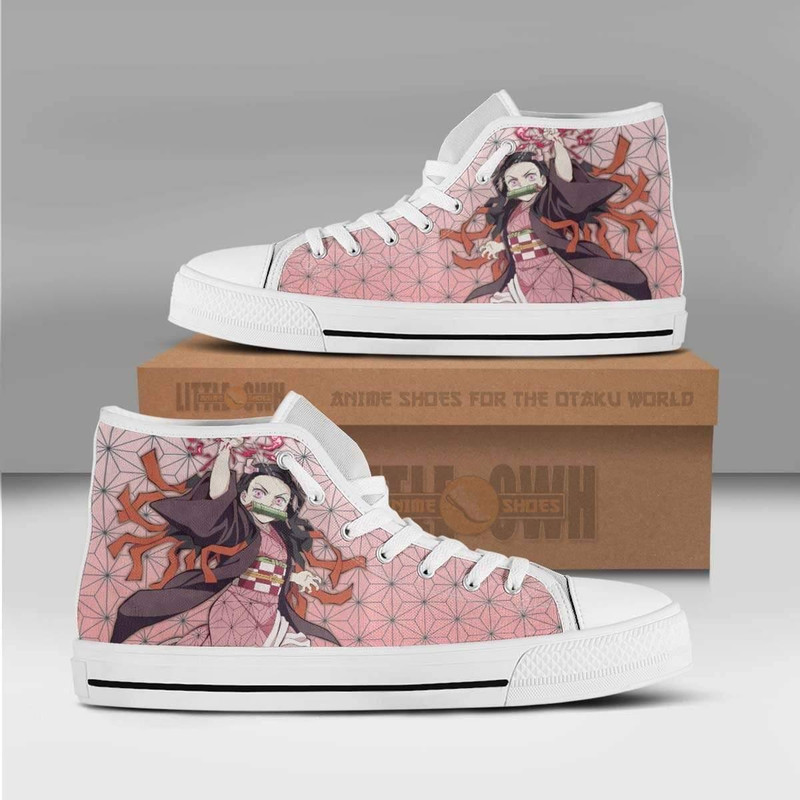 View more: Nezuko high-top canvas shoes
II. Why Should You Own Demon Slayer Shoes?
With the following outstanding advantages, Demon Slayer shoes are worthy of being on your shoe shelf:
Delicate and dynamic design: with a full range of stylish models, from short, mid-neck to long-necks, giving you a variety of choices to suit your preferences and suit yourself.

High comfort: Comfortable and breathable design for movement without causing foot pain or squeezing feet.

Beautiful colors, diverse combinations: you can choose the right color and style to enhance your taste.

Durable, smooth material: provides comfort when moving as well as movements on foot.

Show personality and class: help you look more outstanding, more personal in the look you love.
https://www.youtube.com/watch?v=fc_1ekpkG3I
III. Conclusion
Above are the top 10 Demon Slayer shoes that are worth considering this year. Littleowh hopes you can find yourself a perfect shoe model suitable for your criteria. If you want to own one of the 10 shoes above, let's contact us for the most reliable advice!
Support and follow the social channel.