The poster for the upcoming live-action Cowboy Bebop series has been revealed.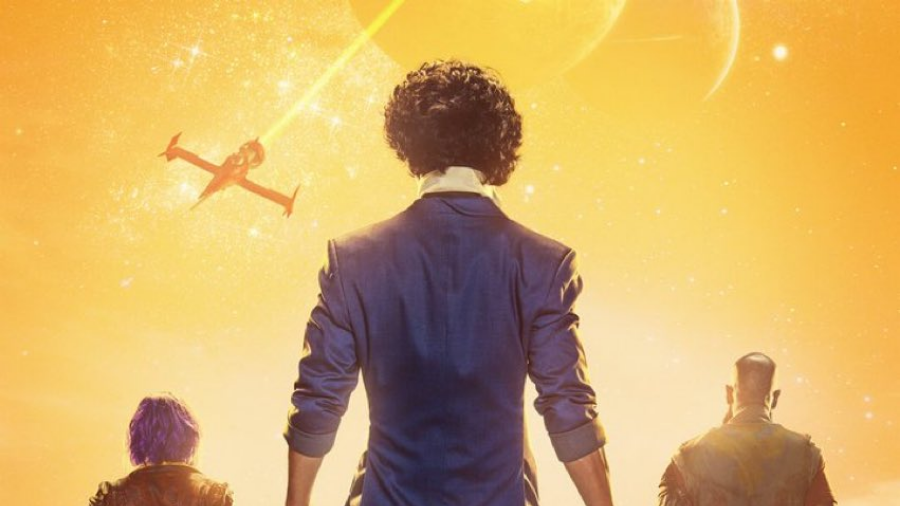 Spike Spiegel (John Cho), Jet Black (Mustafa Shakir) and Faye Valentine (Daniella Pineda) are shown from behind in the new poster as they stand in a run-down Martian town, poised for a shoot-out. The aerodynamically shaped Swordfish II, Spike's personal fighter jet, soars over them in the distance. With this new Netflix image, we get our first look at the outside of the famous sci-fi anime's Swordfish, and it looks like it has been faithfully translated to real action. The larger spaceship used by the bounty hunters as a home and base of operations, the Bebop, has yet to be seen in live-action.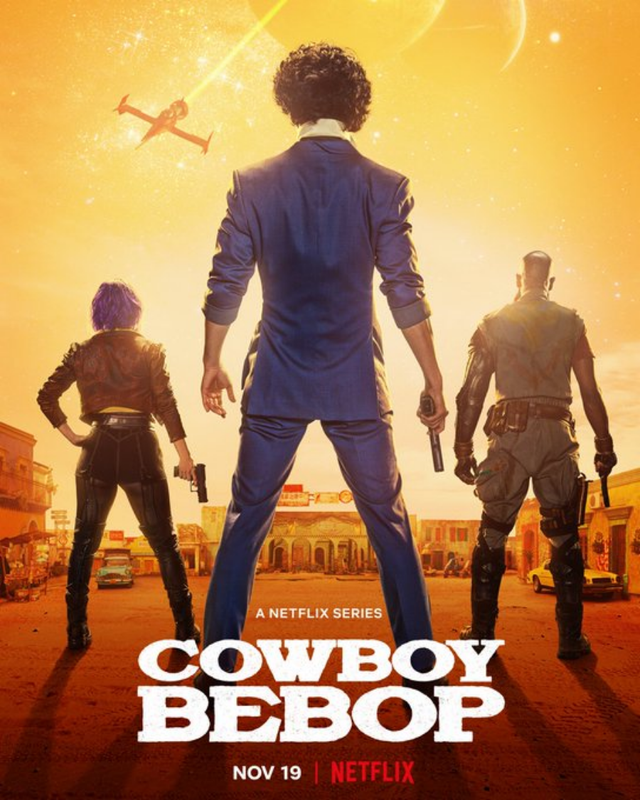 On the 25th of September, Netflix will release the new opening sequence for the show. Composer Yoko Kanno, who composed the classic jazz and blues-influenced score for the original 1998 series and has also written acclaimed soundtracks for numerous other anime series, including Macross Frontier and The Vision of Escaflowne, will compose new music for the show. Shinichiro Watanabe, the anime's original director, was also brought on board as a creative consultant for the new series, which features Kanno's comeback.
The showrunner of the new series, André Nemec, stated in a recent interview that the show's goal is to capture the original anime's feeling rather than superficially emulate it. Sets, props, costumes, and editing would all be discussed in order "to live in the spirit of the anime," according to Nemec. "We would not ape the anime." After a sneak peeks at the show in August, fans were divided on whether they liked the new take on the original characters or not. Some even questioned whether there was a need for a live-action remake after all. Daniella Pineda, who plays Faye Valentine, responded with a caustic tweet after fans expressed their displeasure with the actress' exposing outfit and Faye's likeness to the anime character.
On Nov. 19, the live-action version of Cowboy Bebop will premiere. Netflix has the original anime series presently streaming.