Holidays Delivery Cut Off Dates

This is our busiest time of year for custom print products because of the upcoming holiday seasons such as Christmas and New Year's Eve as well as Women's Day and Thanksgiving, etc.
Our items are all produced on demand, so if you want them in time for the holidays, we recommend placing your orders as soon as possible.
In order to avoid unforeseen delays owing to the high volume of purchases over the holiday season as well as unanticipated postal arrangements due to the epidemic, we strongly recommend placing orders about a month in advance.
Orders for the holidays should be placed by this time:
    - Shoe orders should be placed within 5 - 6 weeks of the date of purchase.
    - Apparel and other items should be ordered at least 3 - 4 weeks in advance.
!!! Please note that if you place your order about 2 weeks before the holidays, you will definitely not receive them in time. Delivery times may be increased at this time due to the number of shipments from our shipping service (FedEx / DHL / Yun Express). This is merely a starting point. After you've placed your order, we'll send it to you as soon as possible and make sure it arrives on time.
Please check our FAQ page or contact our customer service team at support@littleowh.com for more information on holiday orders and production/shipping times.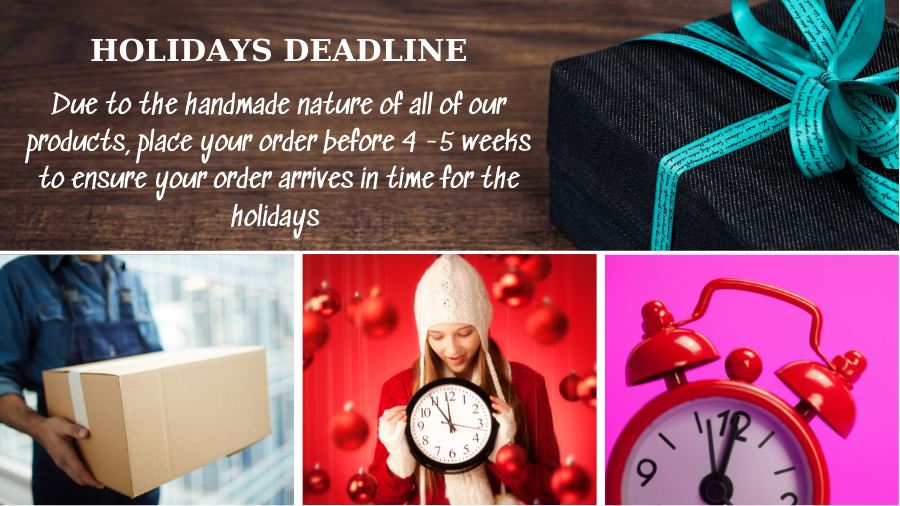 Email: support@littleowh.com.
Thank you for your understanding and support!
Best Regards,
LittleOwh