Happy birthday, Shoto Todoroki!!!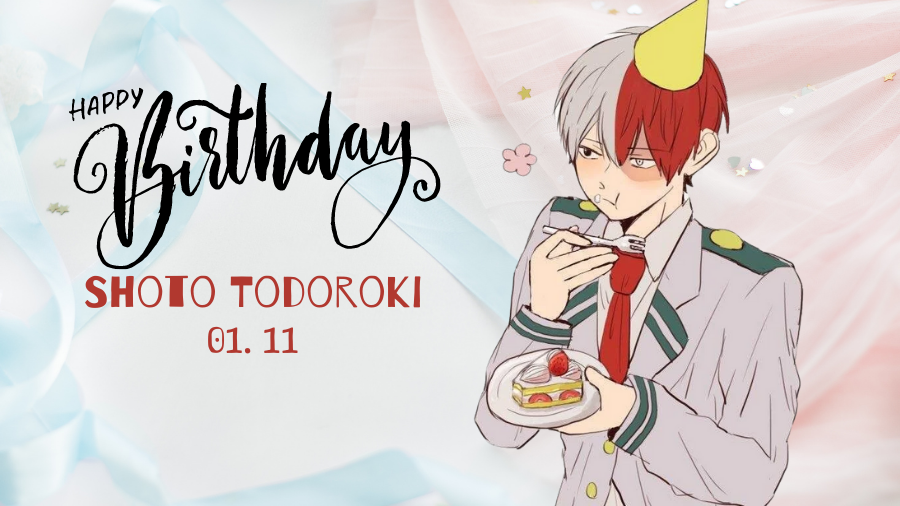 Shoto is a teenager who appears to be tall for his age. He has short hair that is split in half, with white on the right and red on the left and a burn mark on his left eye. Shoto has Heterochromia syndrome, which causes his left eye to be blue and his right eye to be gray. Shoto is depicted as a pretty intimidating guy in various volumes of the series. Even though he has scars on his face, many girls think he is quite attractive. Mina even remarked that Shoto was the most attractive student in the class.
Shouto is regarded as the most talented student in class 1-A. At the United Arab Emirates Sports Festival, one spectator even stated that Shouto was stronger than the usual hero. Shouto is strong enough to challenge powerful criminals now that he has accepted the use of fire powers.
Is Shoto your favorite character from the anime
My Hero Academia
?