Happy birthday, Ittetsu Takeda!!!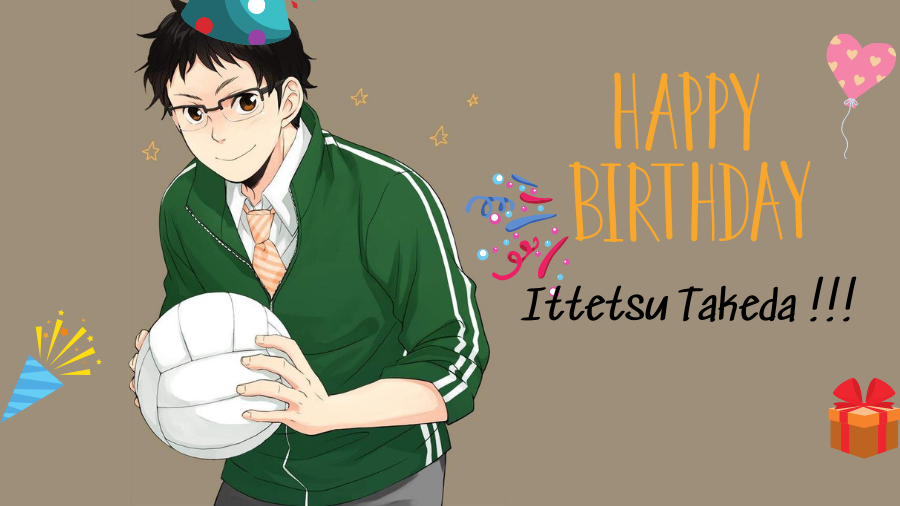 Ittetsu Takeda is the Karasuno High School boys' volleyball team's faculty adviser and head coach. In his quest to acquire practice matches and a coach for the team, Takeda has shown persistence. He is modest and clumsy, yet full of optimism. His repeated bowing in thanks and in requests for practice matches or the like shows that he is polite and respectful of others. Takeda's demeanor changes dramatically when he's enraged.
In spite of his humility, Takeda has proved numerous times that he is capable of being a firm instructor and club counselor and that he takes his responsibilities very seriously. When it comes to motivating the team, he uses a wide variety of metaphors and imagery, but he worries that the concepts behind his speeches could be too difficult for the team to grasp.
This must be a in the anime of the teacher is very cute?