Boos and ghouls, the year 2021 for Halloween is rapidly approaching! That can only mean one thing: it's time to put the finishing touches on your costume ideas!
It's the ideal time of year for anime lovers to pay respect to their favorite series and characters with a Halloween costume. As a bonus, you may recycle costumes you haven't worn since the last con!
But don't worry if you haven't prepared anything yet. To assist you, we've put up a collection of simple costumes and cosplay ideas. Also, did we mention that they are fantastic group costumes?
1. Sailor Moon Usagi Halloween Costume
We all know her as Sailor Moon, the magical girl who battles evil by moonlight and wins love by day. If you're a fan of the lovely Sailor Senshi leader, you'll want to see her costume. The ultimate effect can be achieved by accessorizing her platinum blonde hairdo.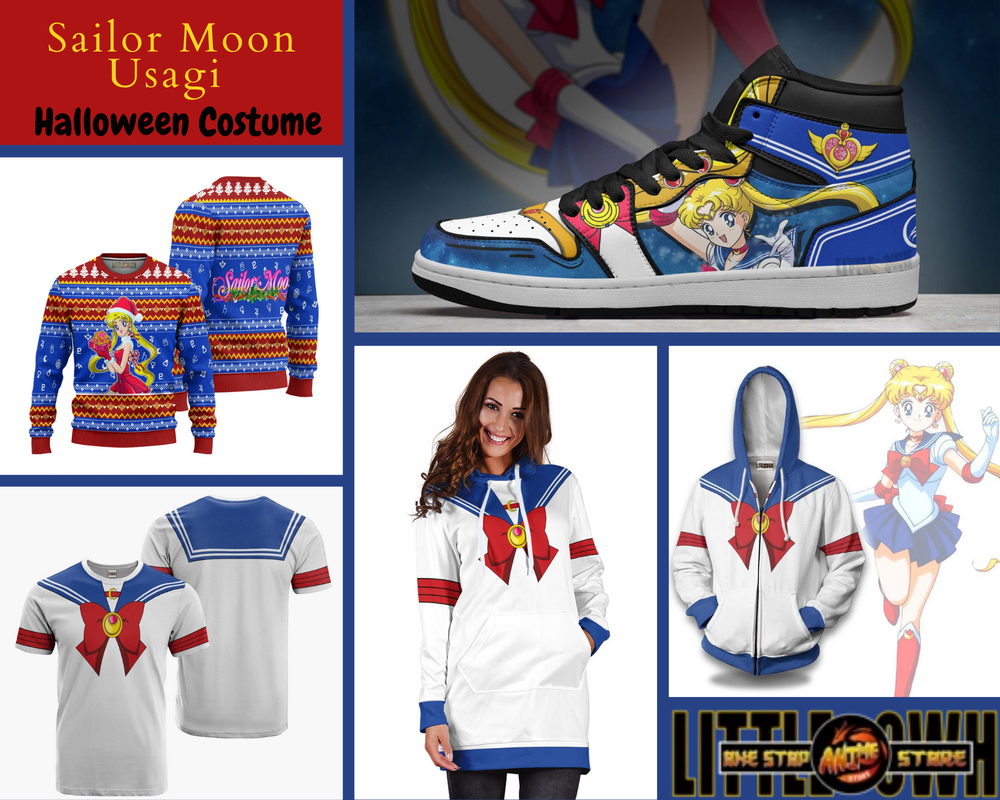 View more: Sailor Moon Usagi Costume
2. Sailor Moon Mars Halloween Costume
Your crimson Sailor Senshi transformation dress will be perfect if you prefer the fiery Rei! A matching wig and low heel shoes are also available!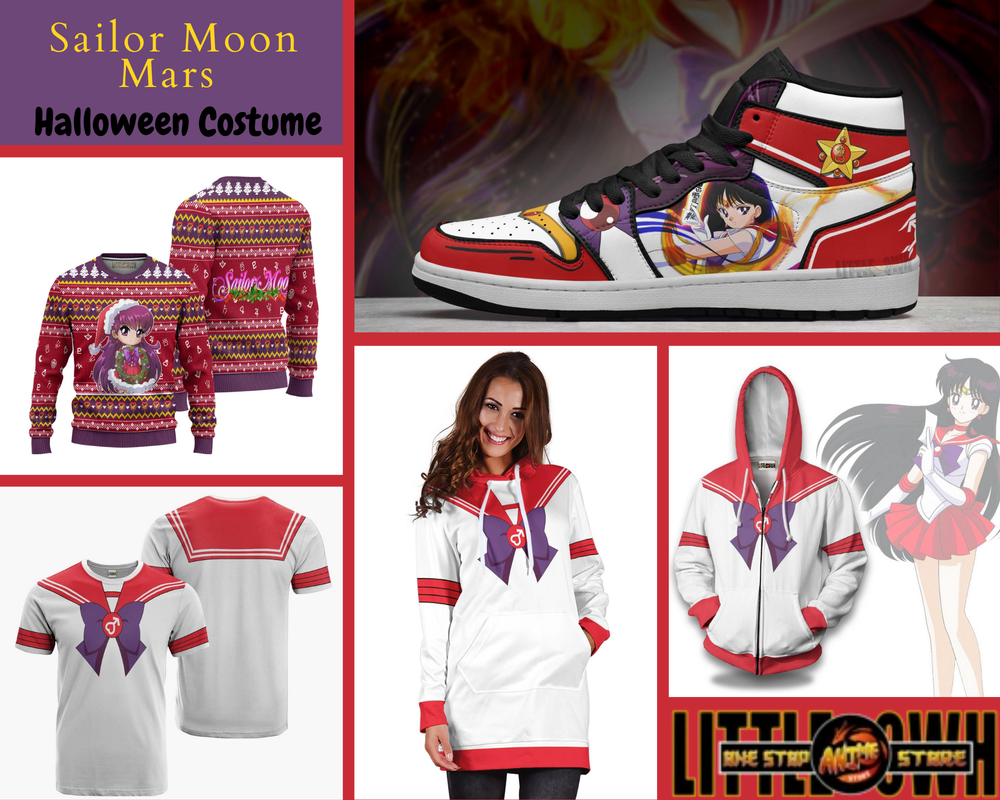 View more: Sailor Moon Mars Costume
3. Sailor Moon Venus Halloween Costume
Sailor Venus, with her cheery personality, is a great complement to any Sailor-squad! A blonde wig and these super-cute ankle strap heels will help you look like Minako, so go out and get them!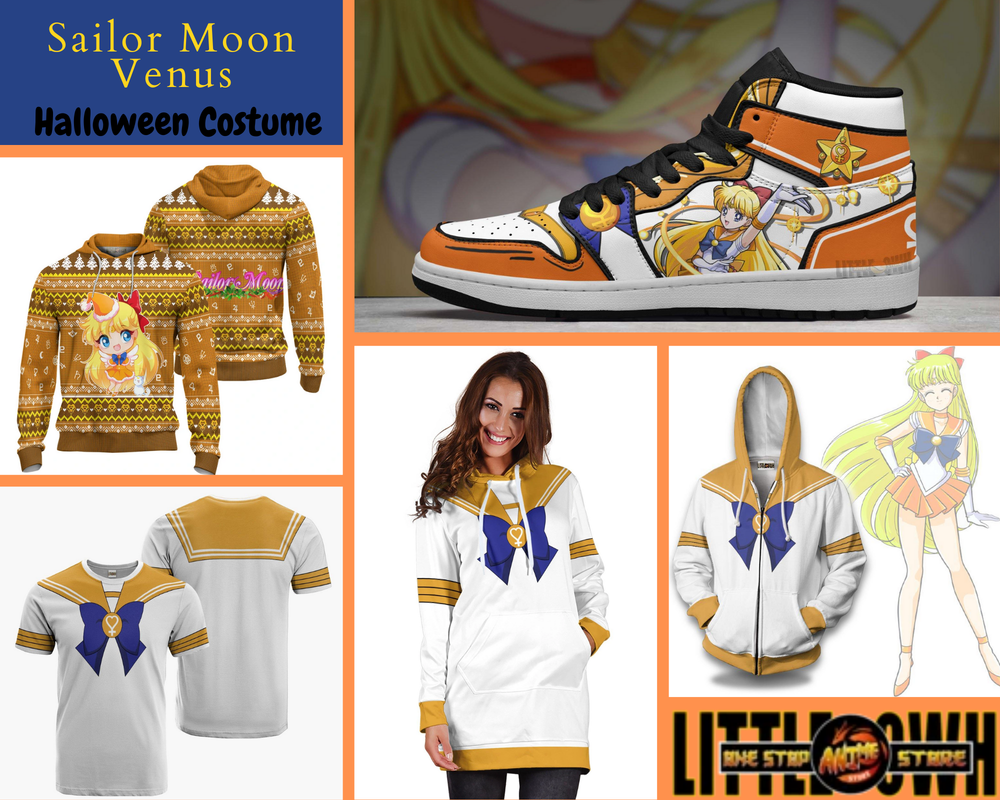 View more: Sailor Moon Venus Costume
4. Sailor Moon Jupiter Halloween Costume
Makoto, the tomboy, is always there for her pals, and now you can, too! Her green Sailor Senshi attire is available at Littleowh. Check it out! You can also get these killer boots and a matching ponytail wig if you want to complete the look. Accessorize with adorable blue bobbles for an added point!
View more: Sailor Moon Jupiter Costume
5. Sailor Moon Mercury Halloween Costume
Put water on your thoughts before you decide to leave out Sailor Mercury! This year, dress up as the wise Ami with a blue sailor costume and a cute cropped hairdo for Halloween!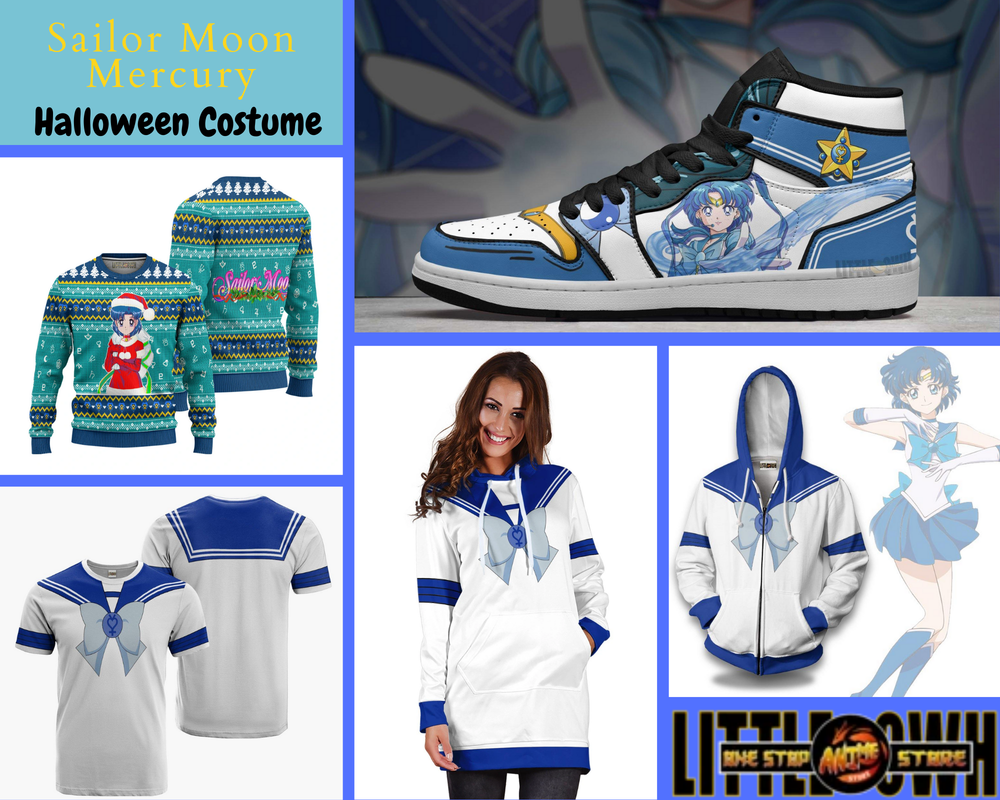 View more: Sailor Moon Mercury Costume
6. Sailor Moon Neptune Halloween Costume
It's hard to forget the sassy Sailor Neptune. Adding Michiru to your team is a no-brainer! This lovely wig goes well with her well-known outfit, which you can readily acquire. Try these exquisite lace-up shoes for a stylish upgrade!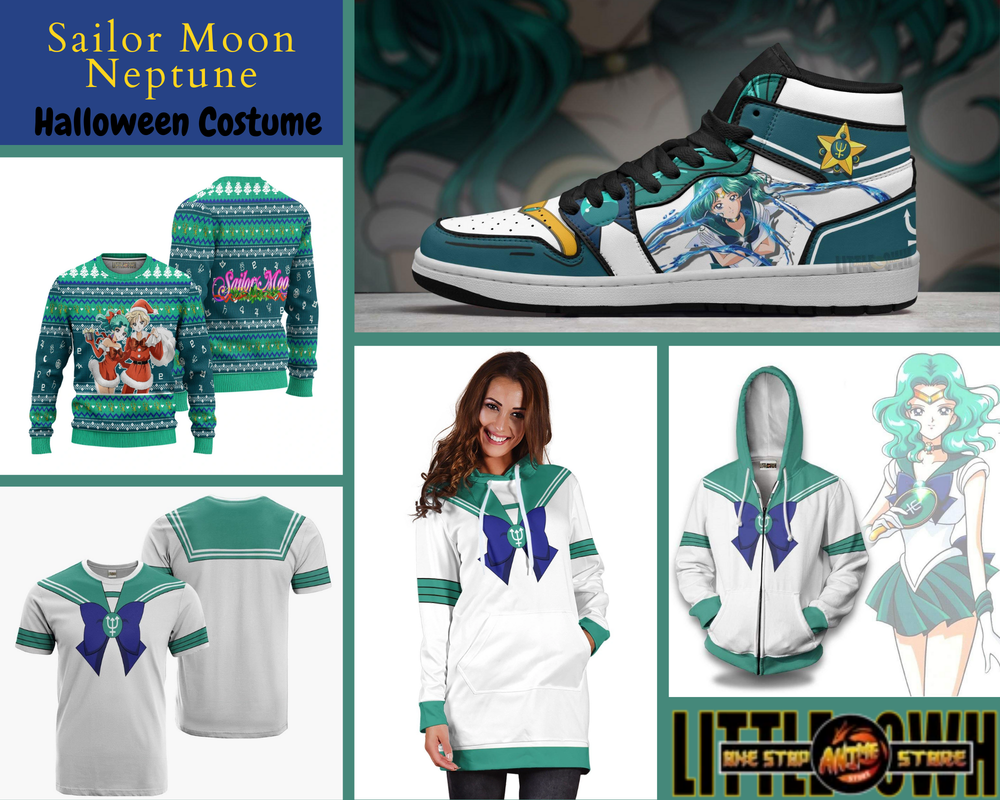 View more: Sailor Moon Neptune Costume
7. Sailor Moon Pluto Halloween Costume
Own a Sailor Moon Pluto costume now to make this year's Halloween special!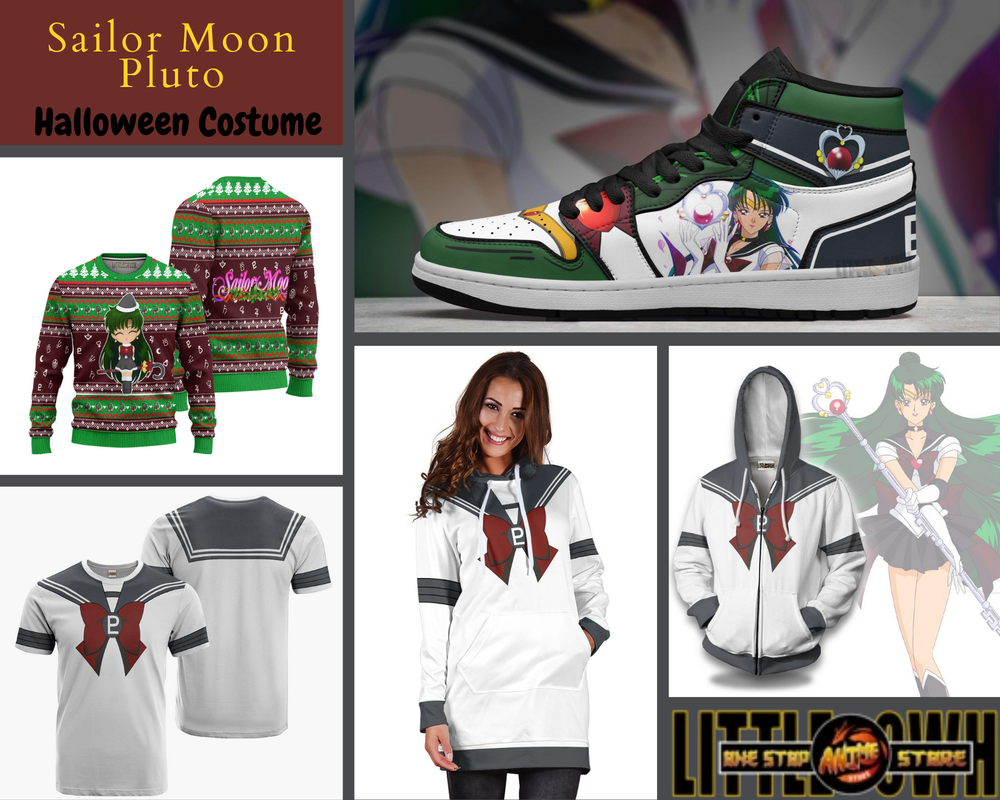 View more: Sailor Moon Pluto Costume
8. Sailor Moon Tuxedo Mask Halloween Costume
Who among us hasn't had a fling with the enigmatic Tuxedo Mask since childhood? Mamoru's appearance is a cinch to pull off, thanks to his well-coordinated outfit!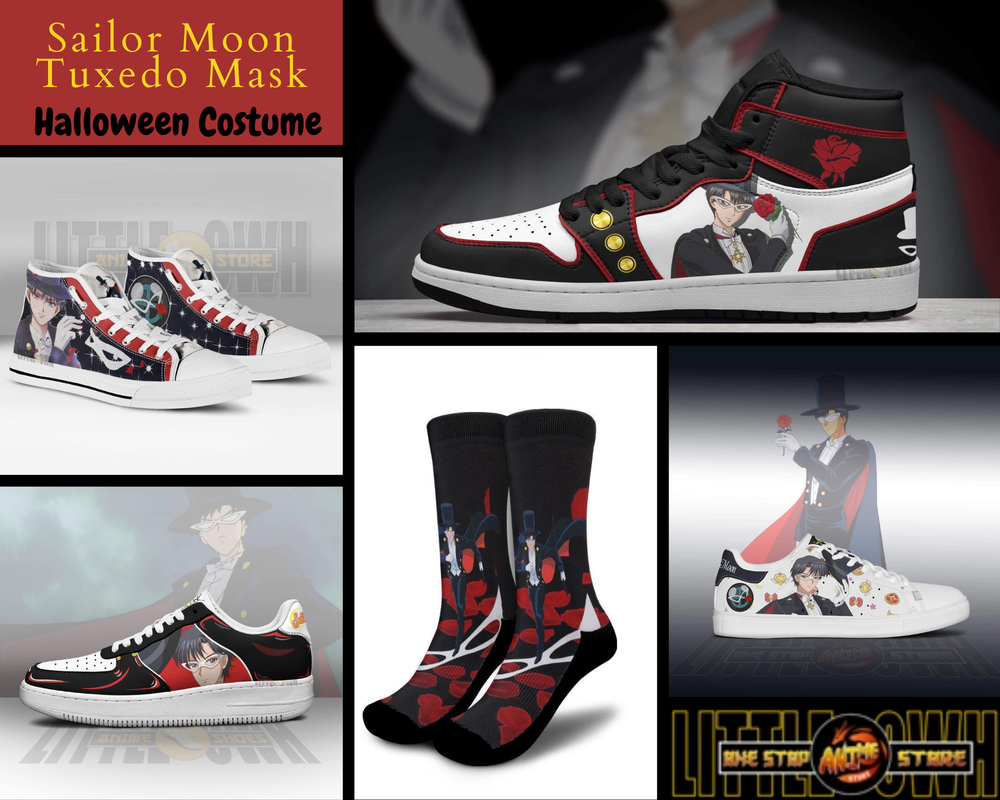 View more: Sailor Moon Tuxedo Mask Costume
9. Tokyo Ghoul Ken Kaneki Halloween Costume
If you're a fan of the Tokyo Ghoul, there's no better costume than Ken Kaneki for you. If you don a white wig and put on his attire, you can be the star of Halloween night!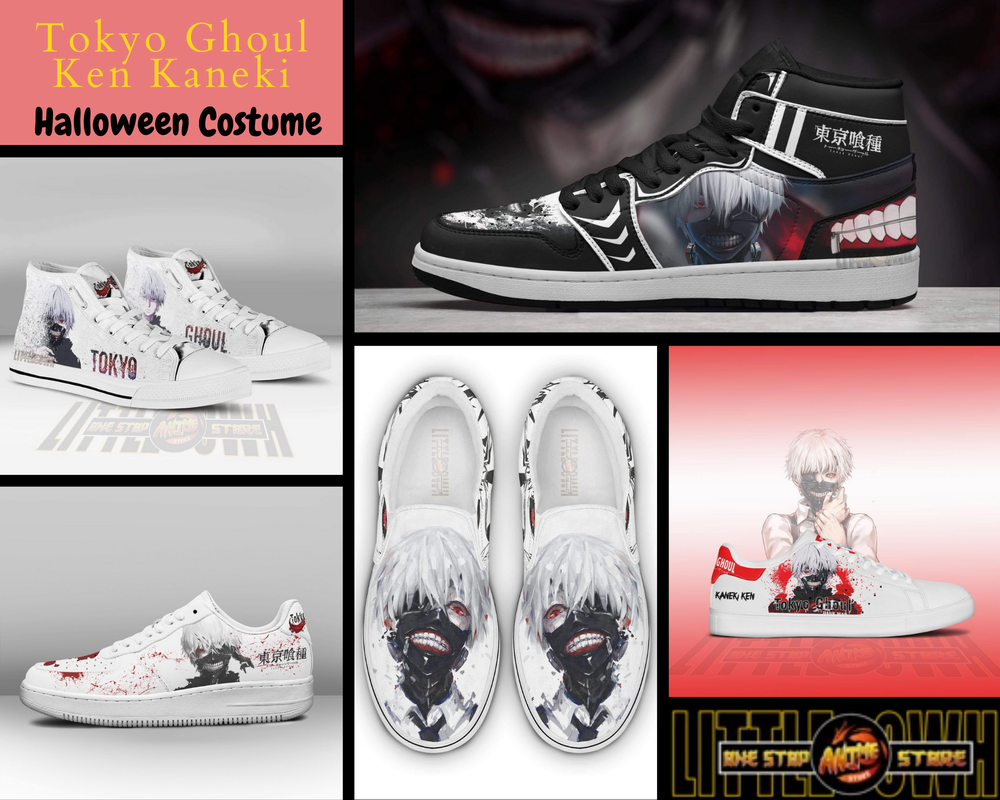 View more: Tokyo Ghoul Ken Kaneki Costume
10. Tokyo Ghoul Touka Kirishima Halloween Costume
Without a Touka, there is no Ken Kaneki! You may make her come to life by buying her some shoes! You ghouls should be all set to go out on the town now!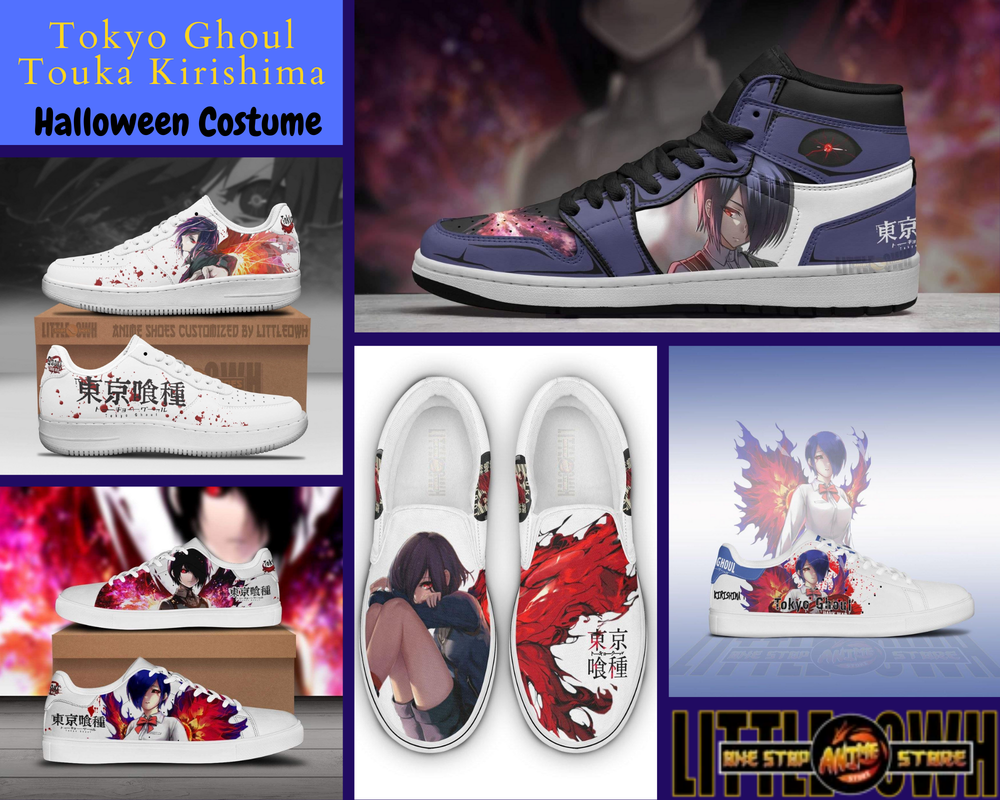 View more: Tokyo Ghoul Touka Kirishima Costume
11. Tokyo Ghoul Shuu Tsukiyama Halloween Costume
Shuu Tsukiyama shoes are a great choice for this Halloween!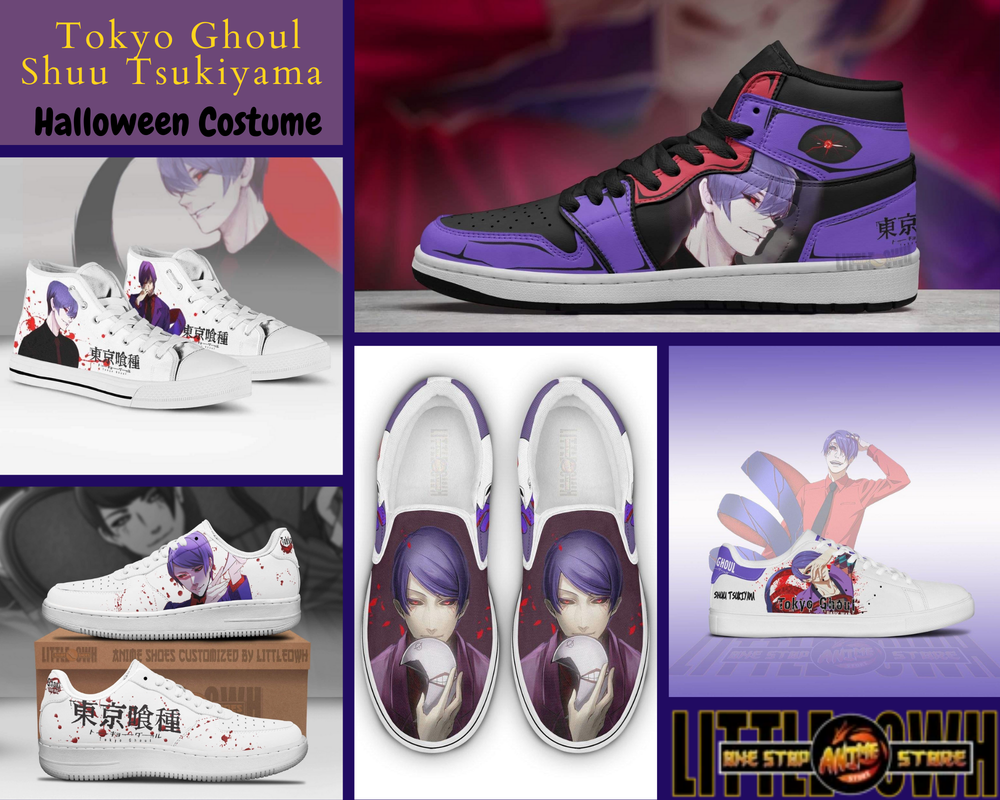 View more: Tokyo Ghoul Shuu Tsukiyama Costume
12. Tokyo Ghoul  Juuzou Suzuya Halloween Costume
Tokyo Ghoul Juuzou Suzuya isn't a bad idea!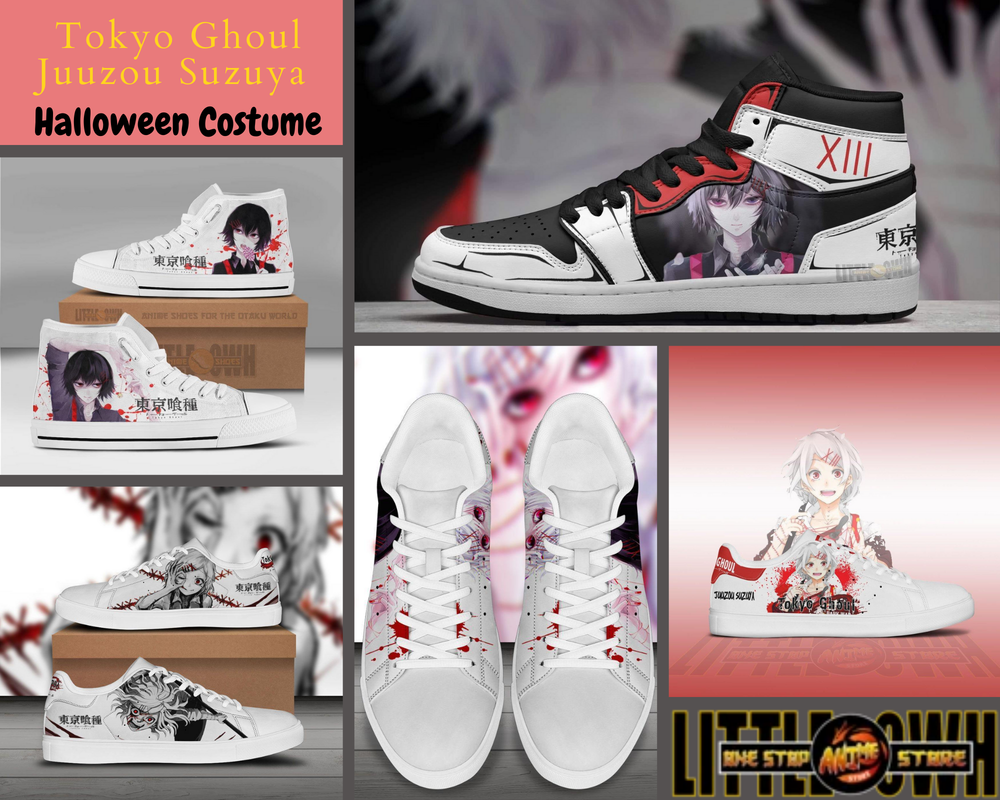 View more: Tokyo Ghoul Juuzou Suzuya Costume
13. Naruto Uzumaki  Halloween Costume
Quick! The world's most popular ninja is about to arrive! Orange coats and shoes are perfect for channeling your inner Naruto. On Halloween, eat some excellent ramen for the sake of authenticity!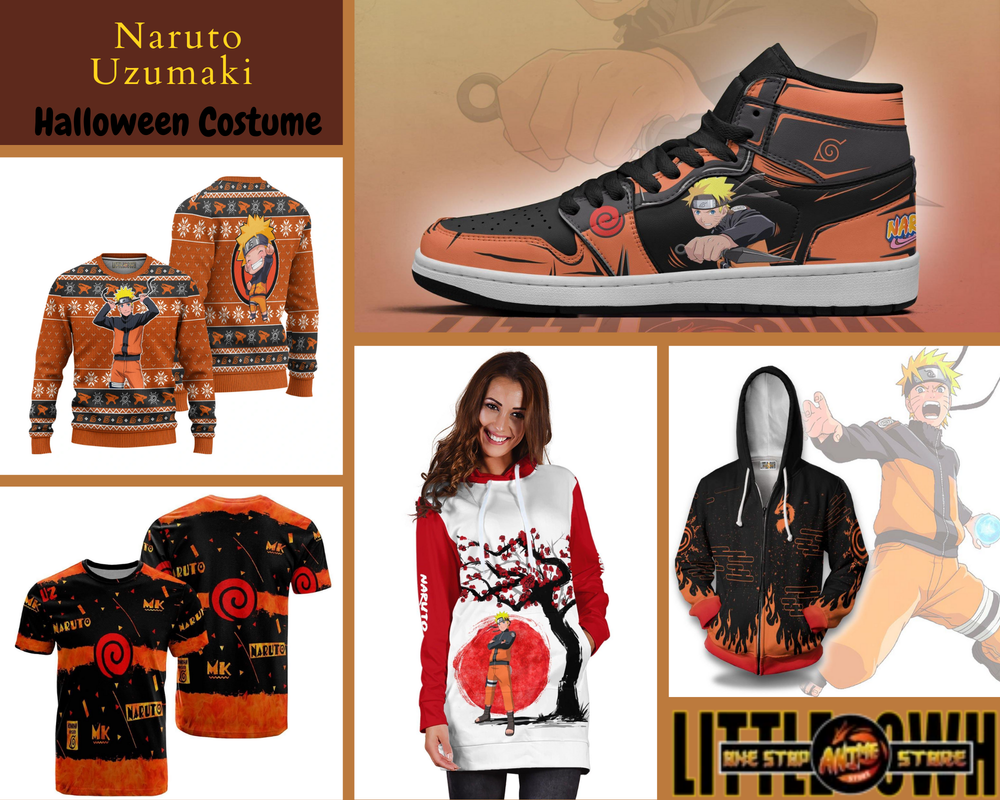 View more: Naruto Uzumaki Costume
14. Naruto Sakura Halloween Costume
The adorable, pink-haired heroine is a must-have member of Team 7! Take Sakura's bold red and pink ensemble and her fashionable bob as inspiration. After a wild night of partying, you'll be the perfect person to preserve the peace among your pals!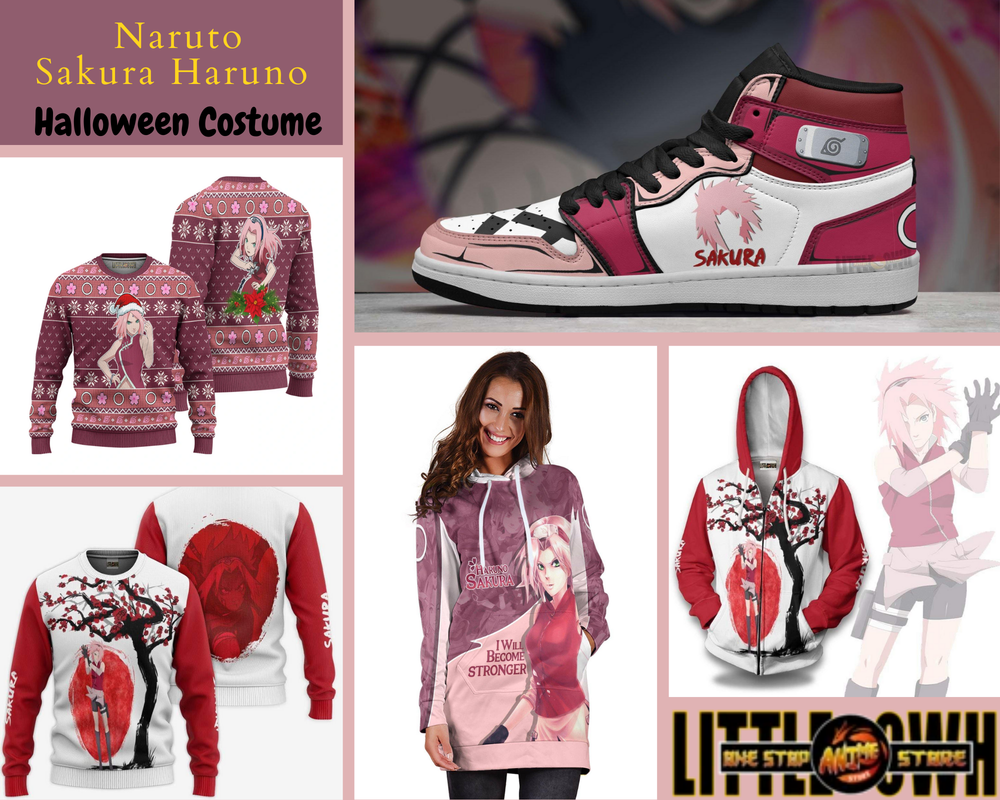 View more: Naruto Sakura Costume
15. Naruto Sasuke Uchiha Halloween Costume
Go as Sasuke this year and help your team finish their Halloween objective! There isn't much to this costume besides buying his kimono and a black shoe, like the others.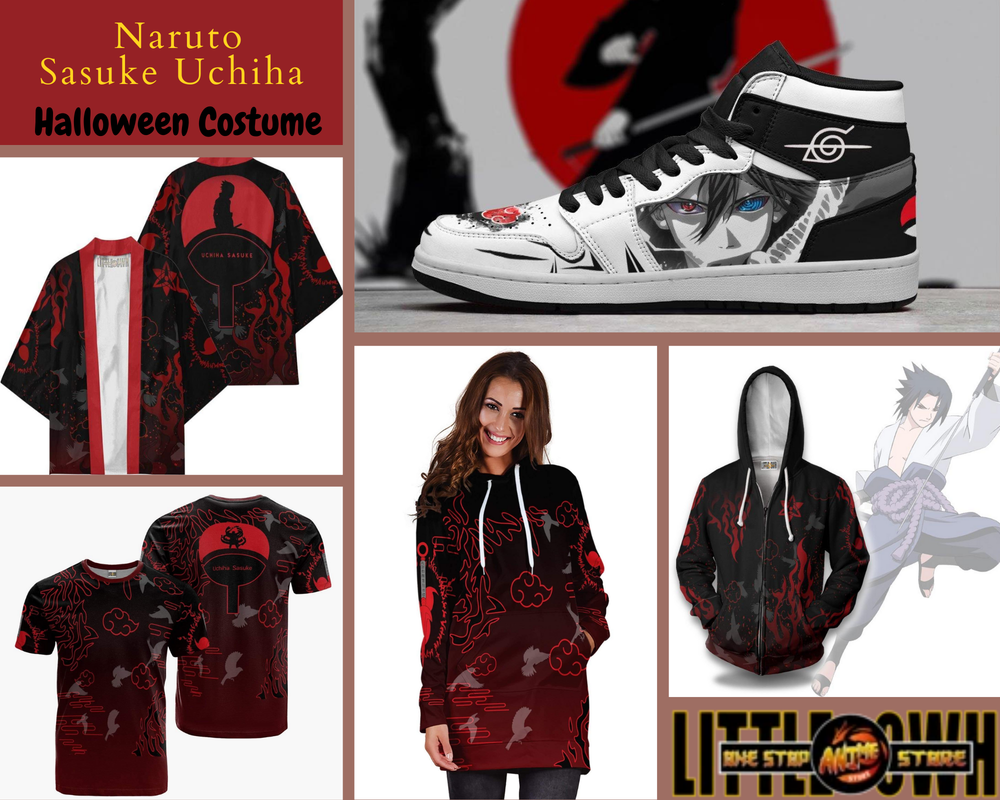 View more: Naruto Sasuke Costume
16. Naruto Kakashi Hatake Halloween Costume
The adored teacher of the three is well-known for his prowess and talent. Grab his outfit and add his white hair as an accessory, and who knows? Maybe you'll be remembered as this year's Kakashi, the serial killer extraordinaire.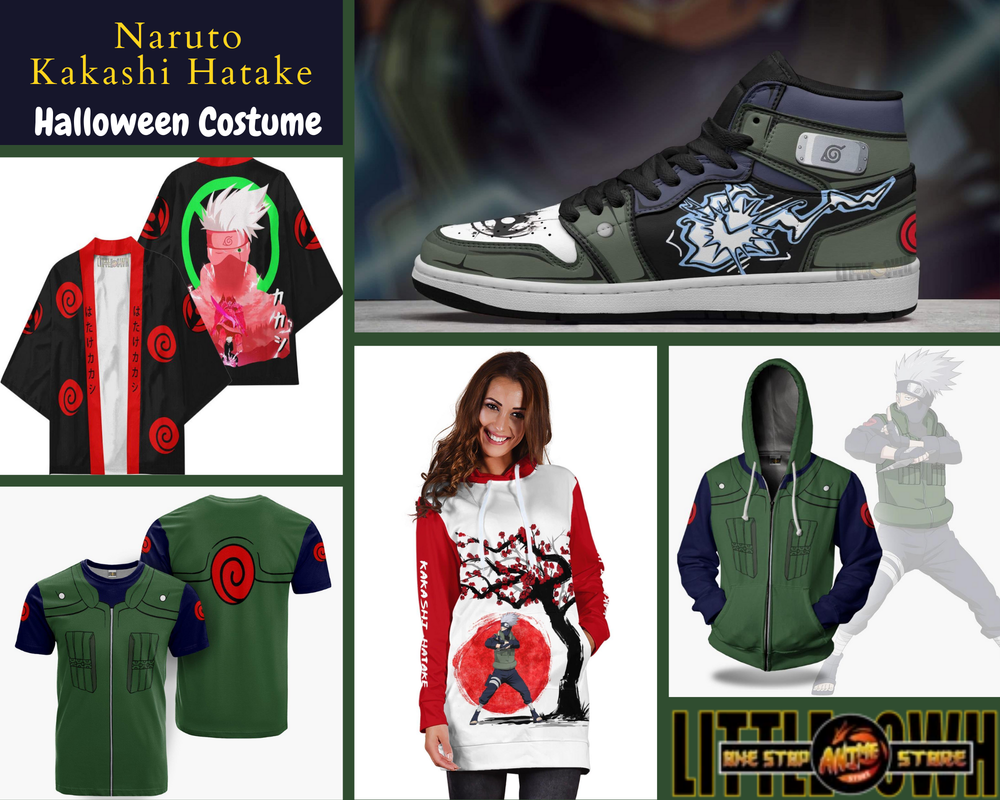 View more: Naruto Kakashi Costume
17. Naruto Hinata Hyuga Halloween Costume
If you want to look like Hinata, you must get a jacket and pants set, as well as a long, purple wig. Purple shoes are an optional extra for a more elaborate costume.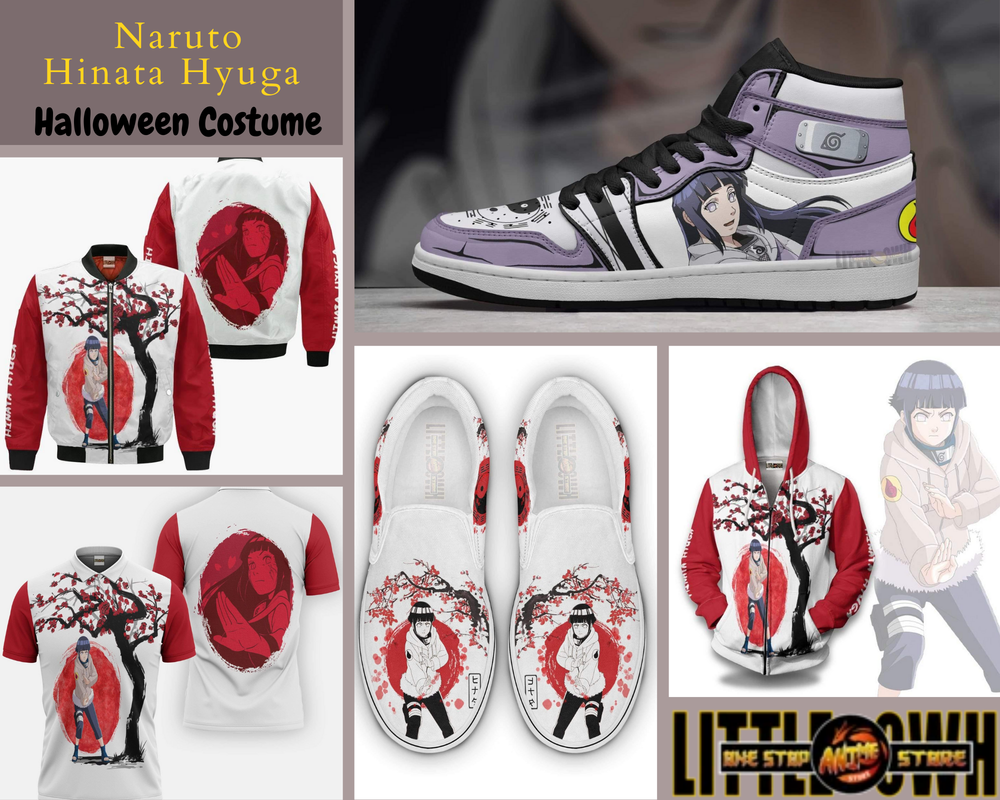 View more: Hinata Hyuga Costume
18. Jujutsu Kaisen Ryomen Sukuna Halloween Costume
Use the Ryomen Sukuna Costume this Halloween if you and your pals want to have a more stylish appearance.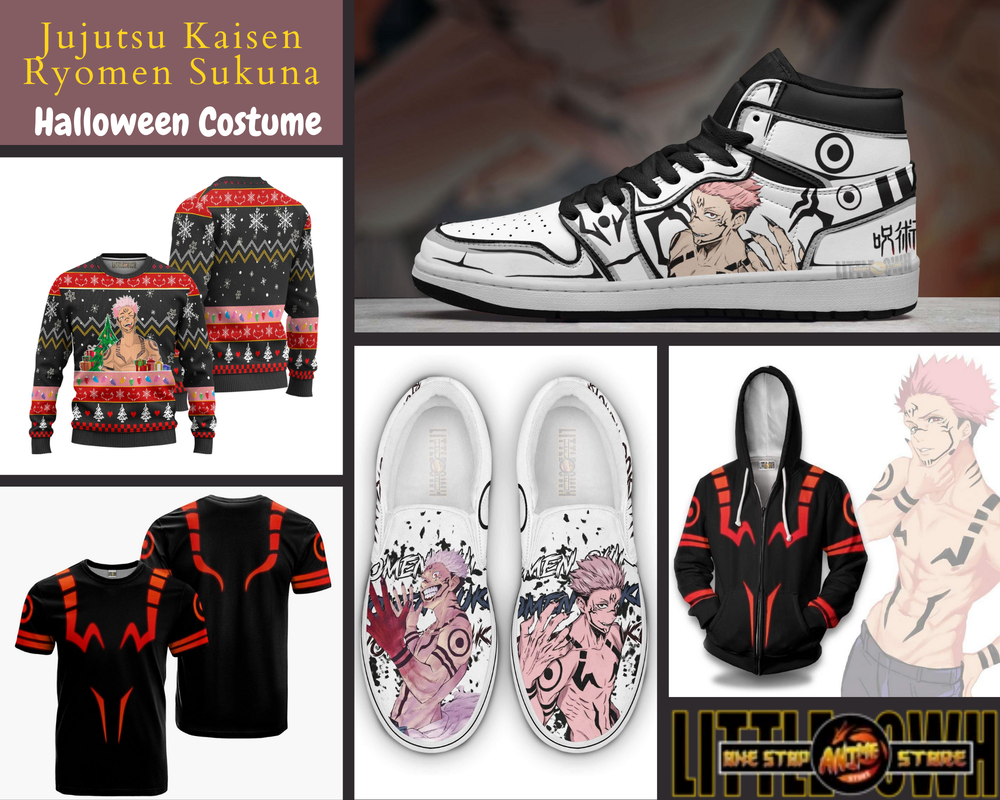 View more: Ryomen Sukuna Costume
19. Jujutsu Kaisen Juji Itado Halloween Costume
Your Halloween ideas will be more wonderful with Yuji Itado Costume.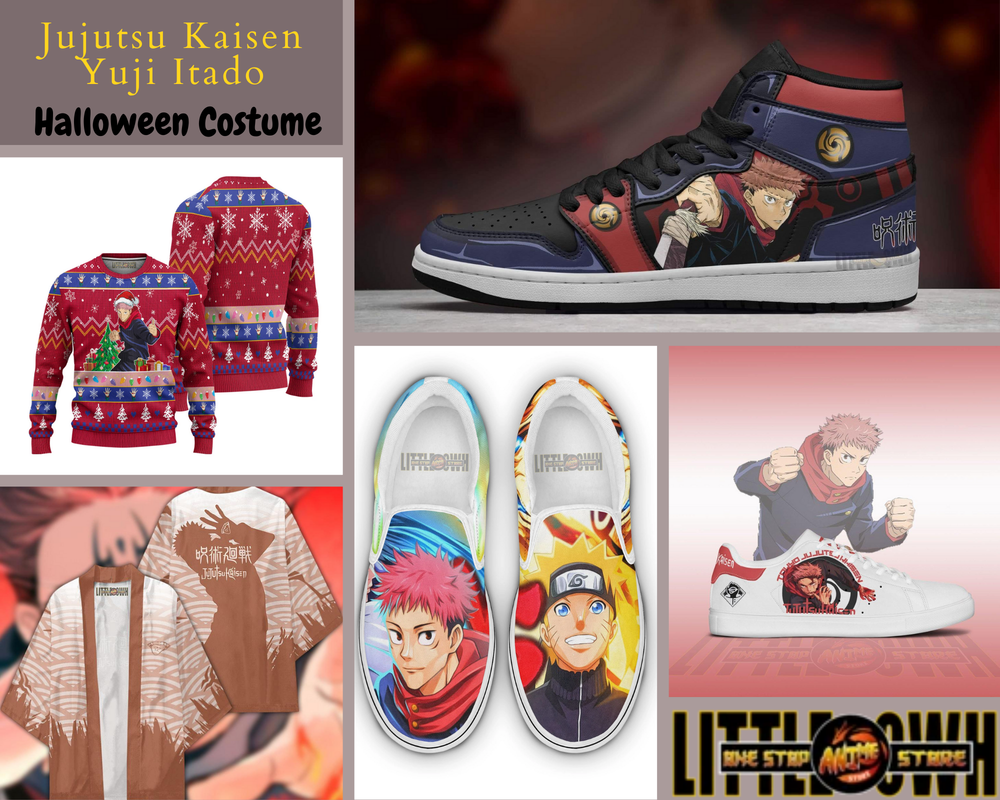 View more: Yuji Itado Costume
20. Jujutsu Kaisen Satoru Gojo Halloween Costume
Satoru Gojo shoes, Satoru Gojo sweatshirts make you stand out more this holiday!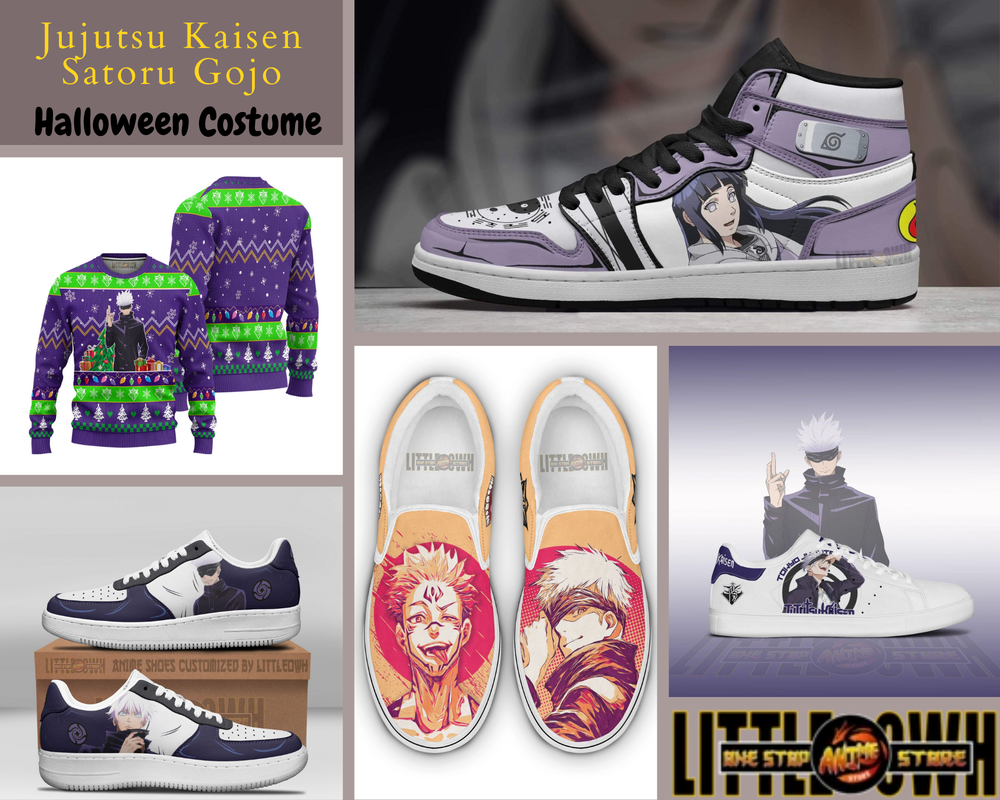 View more: Satoru Gojo Costume
21. Haikyuu Karasuno Halloween Costume
Well, Karasuno Costume will be a great idea! You'll get everyone's attention if you're in the crowd.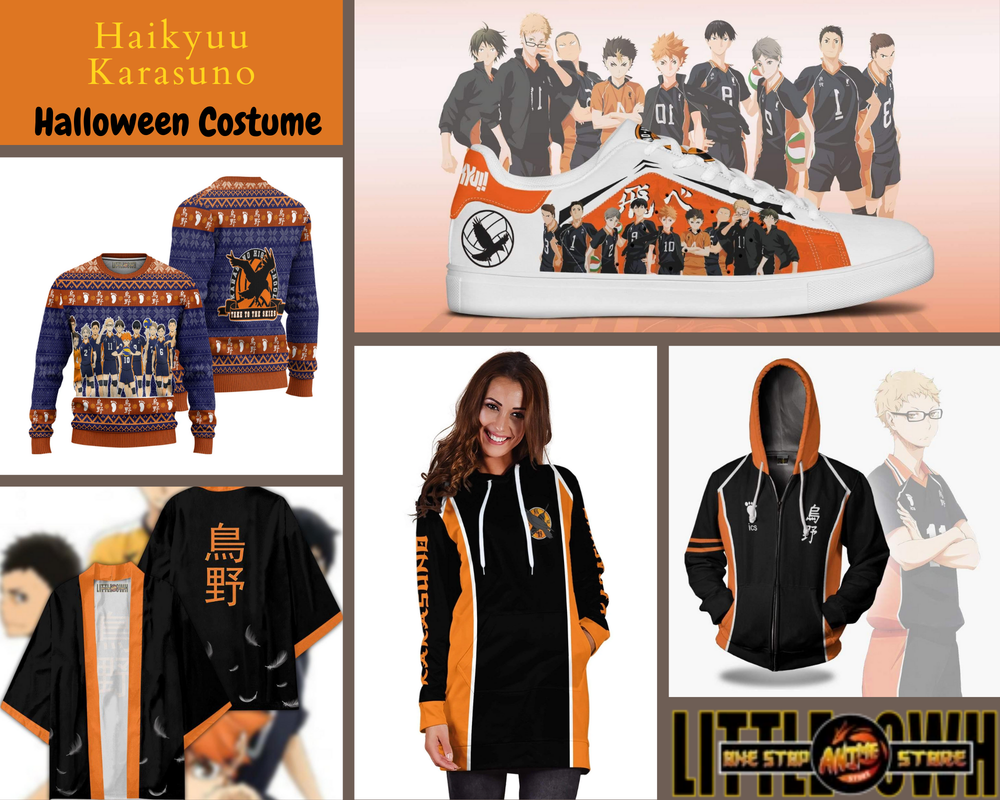 View more: Karasuno Costume
22. Haikyuu Nekoma Halloween Costume
Haikyuu Nekoma is the inspiration for the perfect Halloween print costume.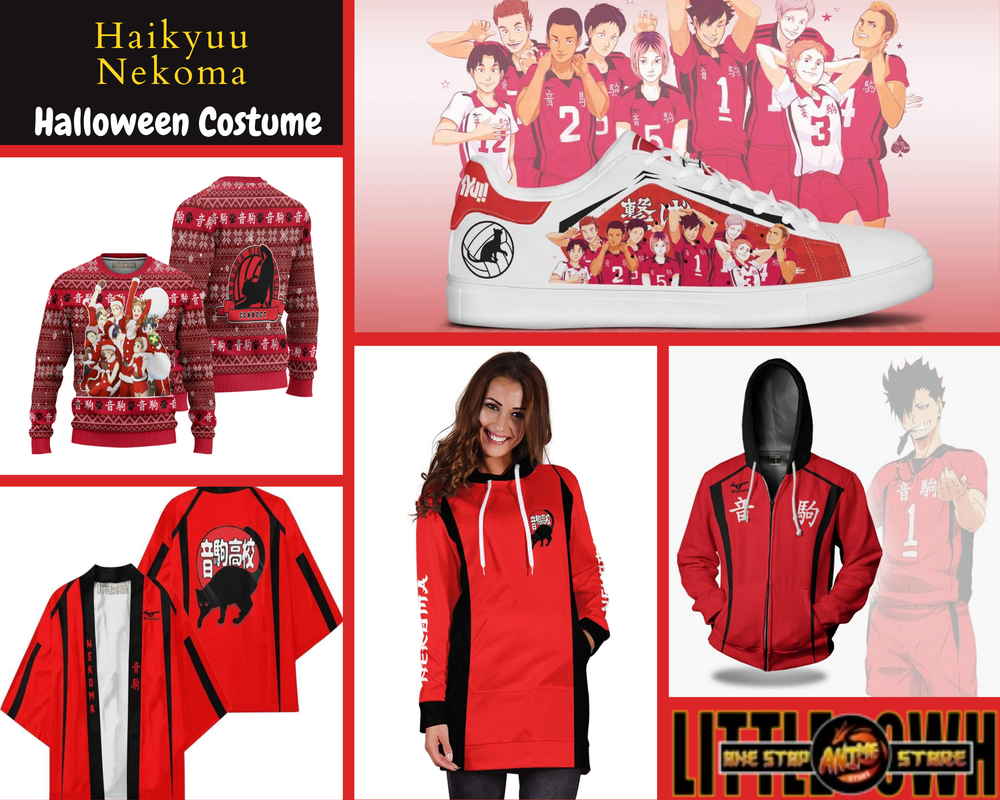 View more: Nekoma Costume
23. Haikyuu Fukurodani Halloween Costume
In addition, a Fukurodani Costume is a very wise decision to choose.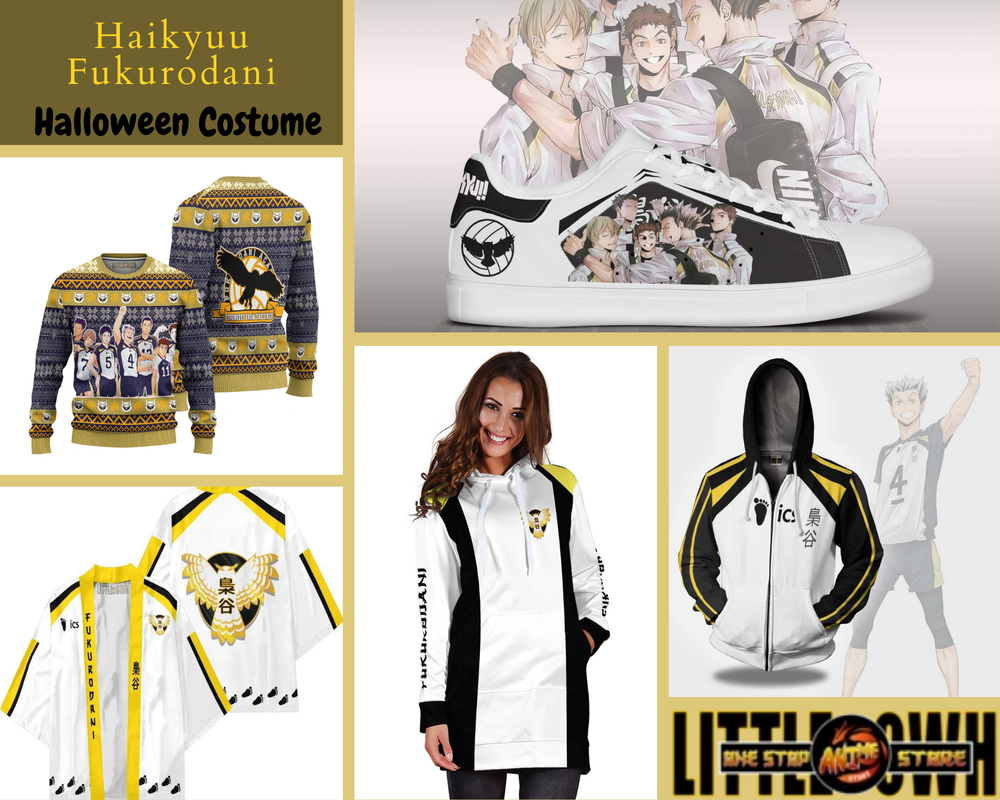 View more: Fukurodani Costume
24. Haikyuu Inarizaki Halloween Costume
Another amazing Halloween costume concept from the Haikyuu Inarizaki outfit.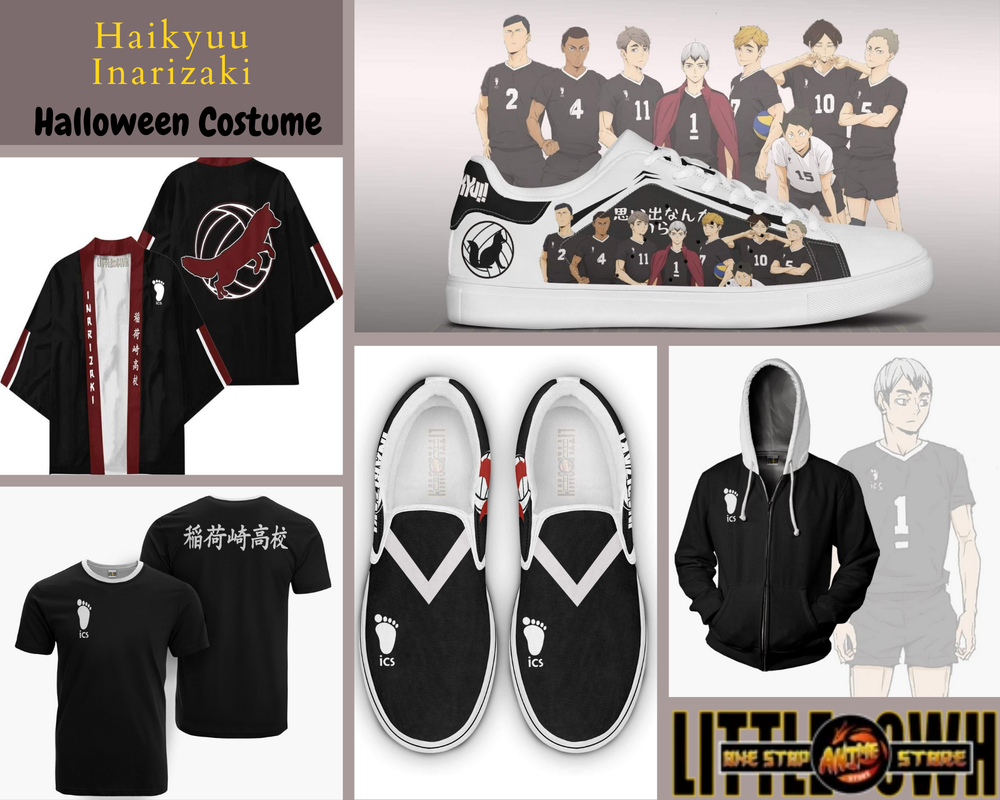 View more: Inarizaki Costume
25. Death Note Light Yagami Halloween Costume
Put Light in shoes to bring the Death Note world to the surface for everyone to see. It's possible to purchase or create your own copy of Death Note. It's all up to you!
View more: Light Yagami Costume
26. Death Note Misa Amane Halloween Costume
The goth-punk princess style worn by Misa may be worn by anybody at a Halloween party! Just her black lace dress, cute blonde twin-tails, and a special pair of Misa shoes will do! Red hairbands and a strong lip color go well with this look!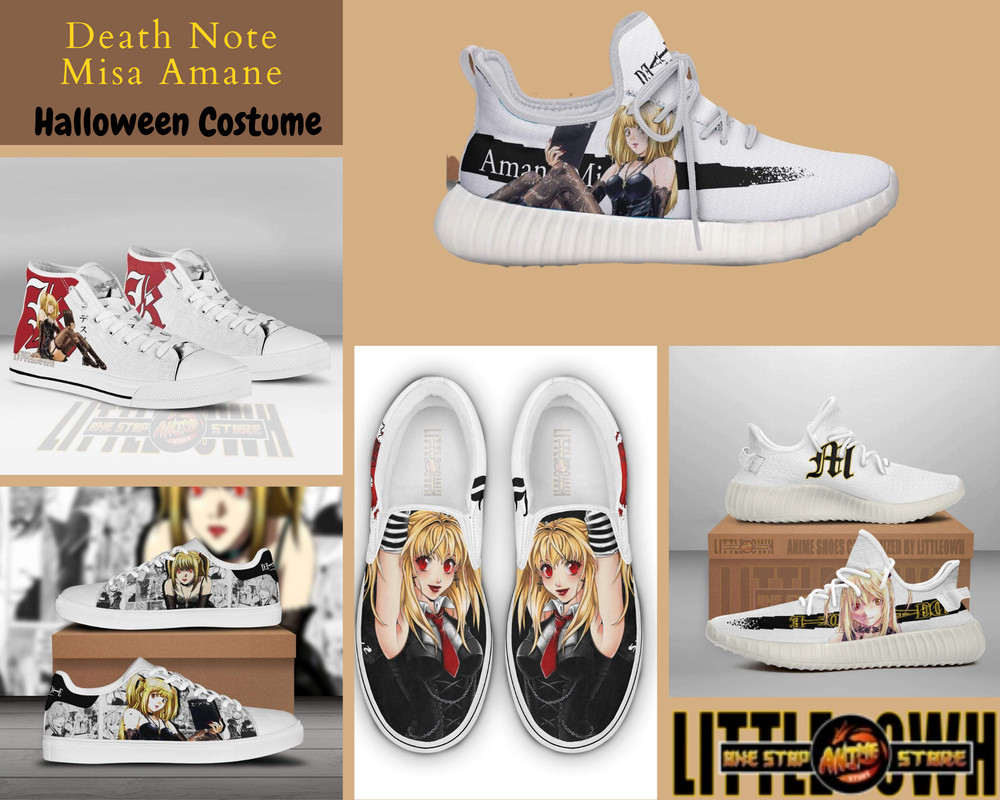 View more: Misa Amane Costume
27. Death Note L Halloween Costume
L is the perfect choice if you're short on time or just want something easy for Halloween. A white long sleeve shirt, dark trousers, and a shaggy black wig are all that the enigmatic investigator needs! You can conceal his dark circles with eyeliner. Also, don't forget to complete your look with a pair of L shoes.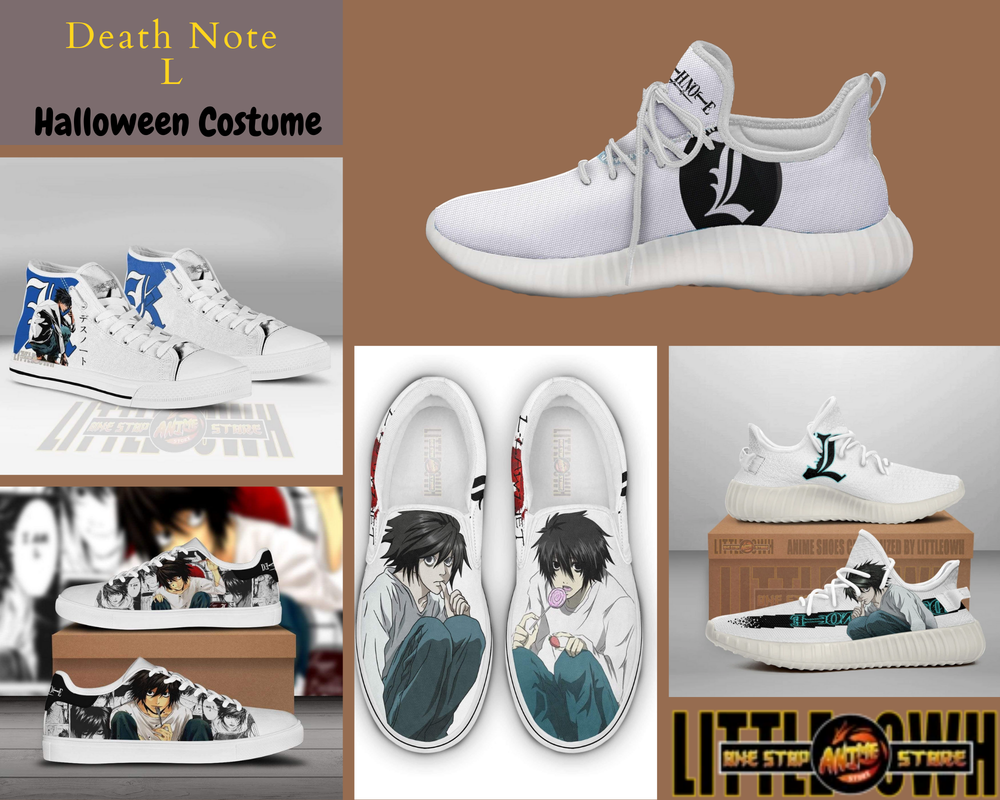 View more: Death Note L Costume
28. Death Note Ryuk Halloween Costume
Anyone who is afraid of the undead should avoid this terrifying death deity! You'll need a black long-sleeve shirt, black trousers, a gothic feather shawl, and claw gloves to complete the DIY Ryuk costume. A heart-shaped earring, a long wig, and shoes round out his look. If you want to go all out, you can even get some face and body paint!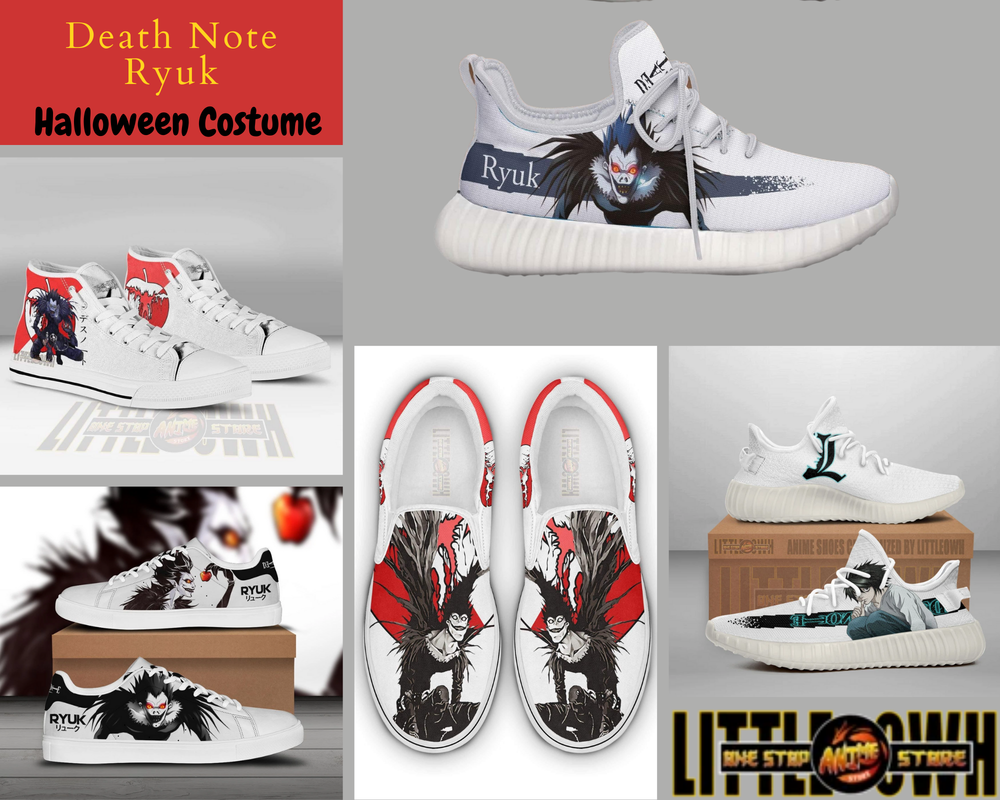 View more: Ryuk Costume
29. My Hero Academia Deku Halloween Costume
This Halloween, dressed as Deku and smash all the bad guys you come across! See if you can spot him in his teal combat gear and green-black wig. You'll look great if you have a few freckles.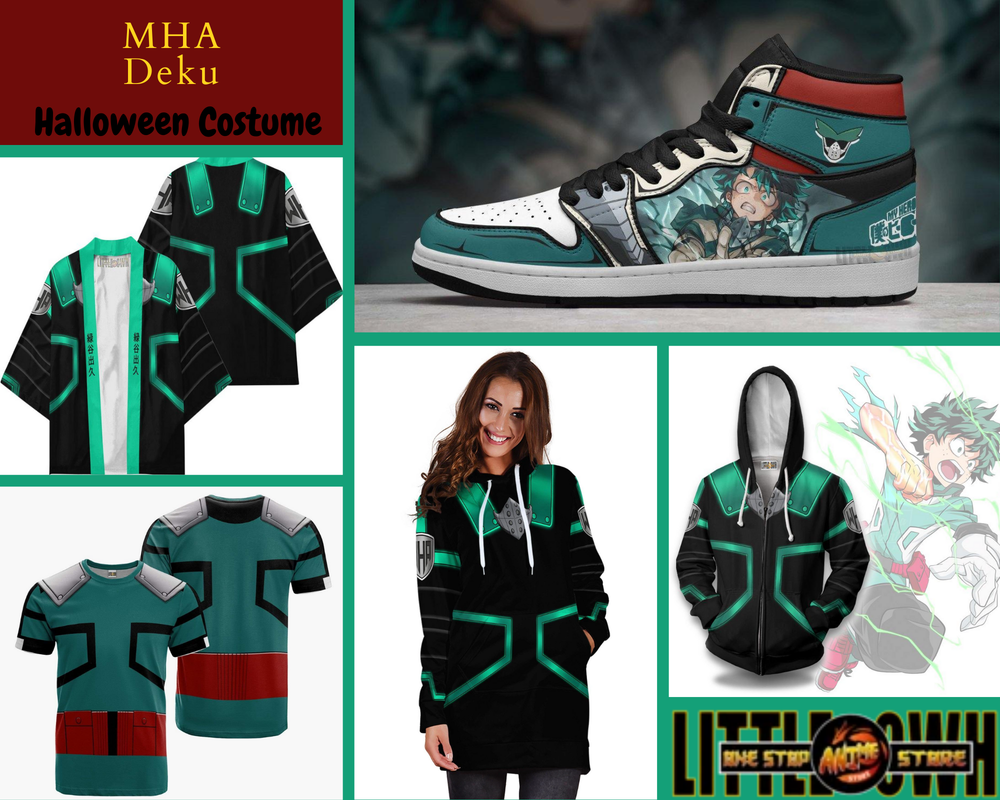 View more: Deku Costume
30. My Hero Academia Katsuki Halloween Costume
Make a "Kacchan" companion out of a buddy to pair with your Deku. Getting his superhero costume, shoes and spiky hair is simple!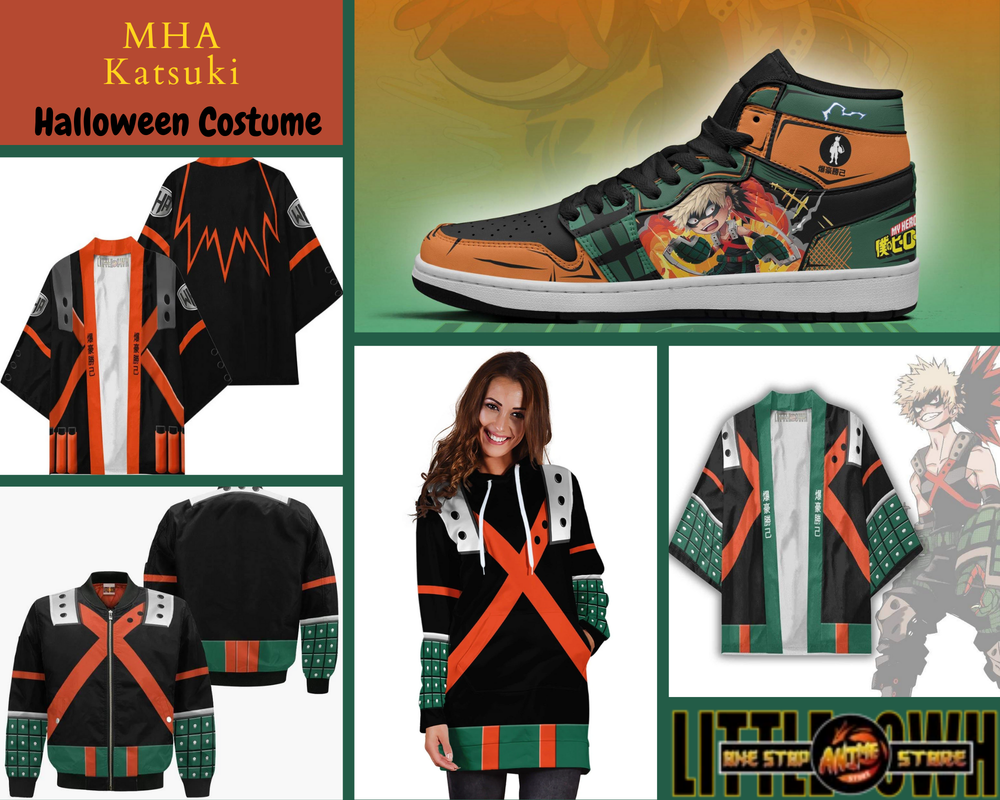 View more: Katsuki Costume
31. My Hero Academia Shoto Todoroki Halloween Costume
Megan Thee Stallion once dressed up like Todoroki for Halloween. Do it with his blue school outfit and footwear as good as you can! To replicate Todoroki's burn mark, wear this costume and accessorize with a red-and-white wig and red facial paint.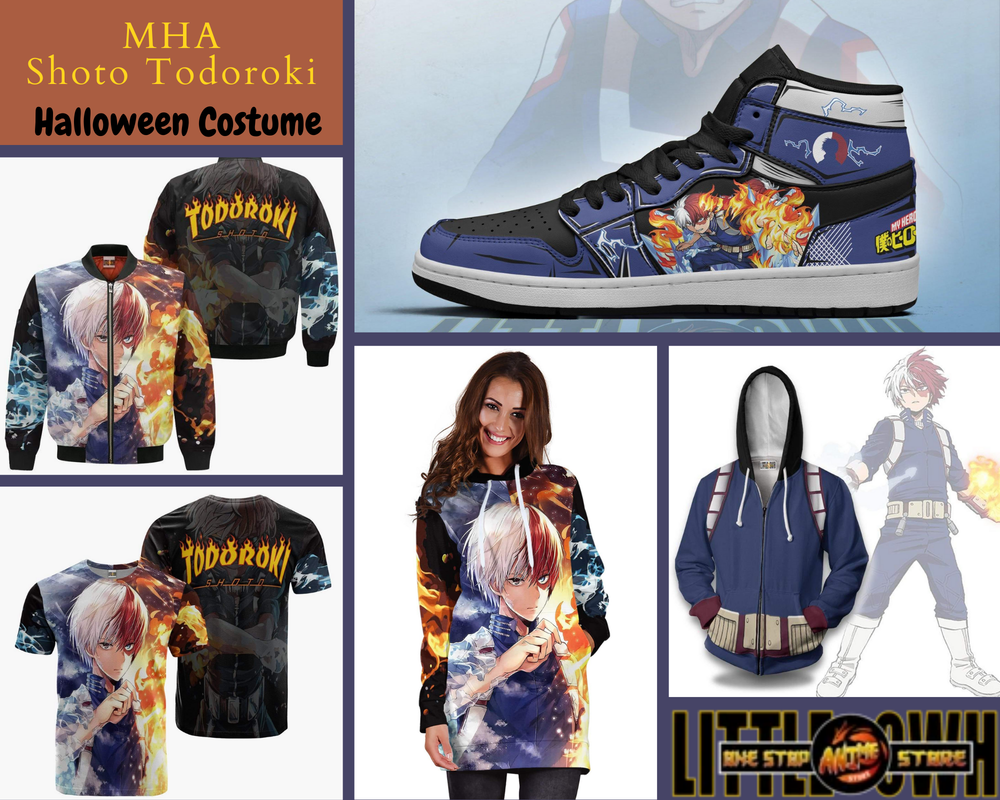 View more: Shoto Todoroki Costume
32. My Hero Academia Ochako Uraraka Halloween Costume
There's no reason you can't look your best in pink too, just like Ochako! This Halloween, channel your inner superhero by dressing up in this beautiful hero costume! Her brown bob and pink shoes are also up for grabs.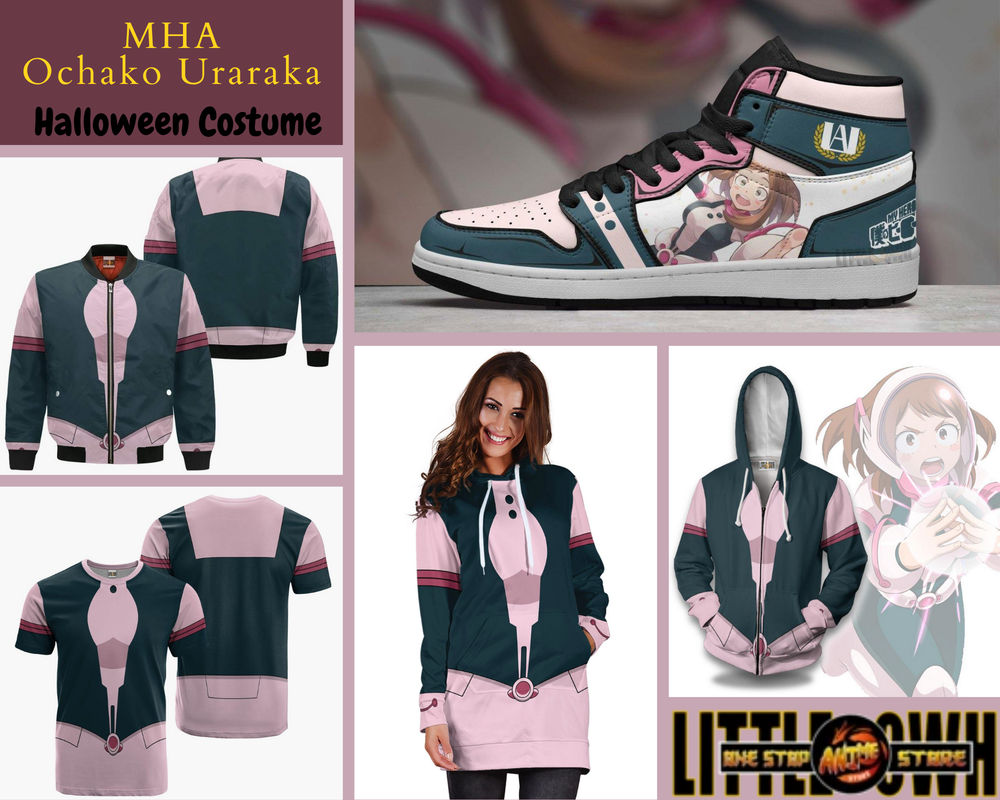 View more: Ochako Uraraka Costume
33. My Hero Academia Eijiro Kirishima Halloween Costume
Think you've got what it takes to pull off Eijiro's daring new look? If this is the case, go out and buy him a red hero outfit and a bright red wig to complete the appearance!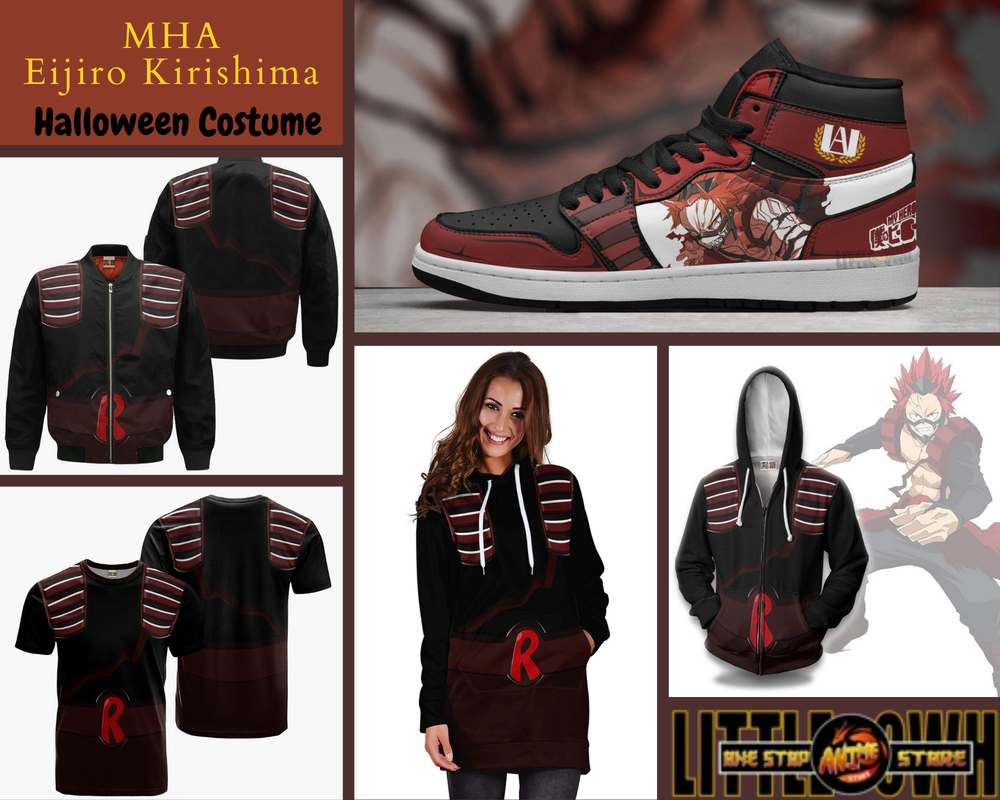 View more: Eijiro Kirishima Costume
34. Fairy Tail Natsu Dragneel Halloween Costume
Natsu and his pals create fantastic outfits for cosplay! Natsu's black and orange costume is perfect if you're channeling your inner pink-haired wizard for the holiday. Make sure you have a rose pink wig on hand!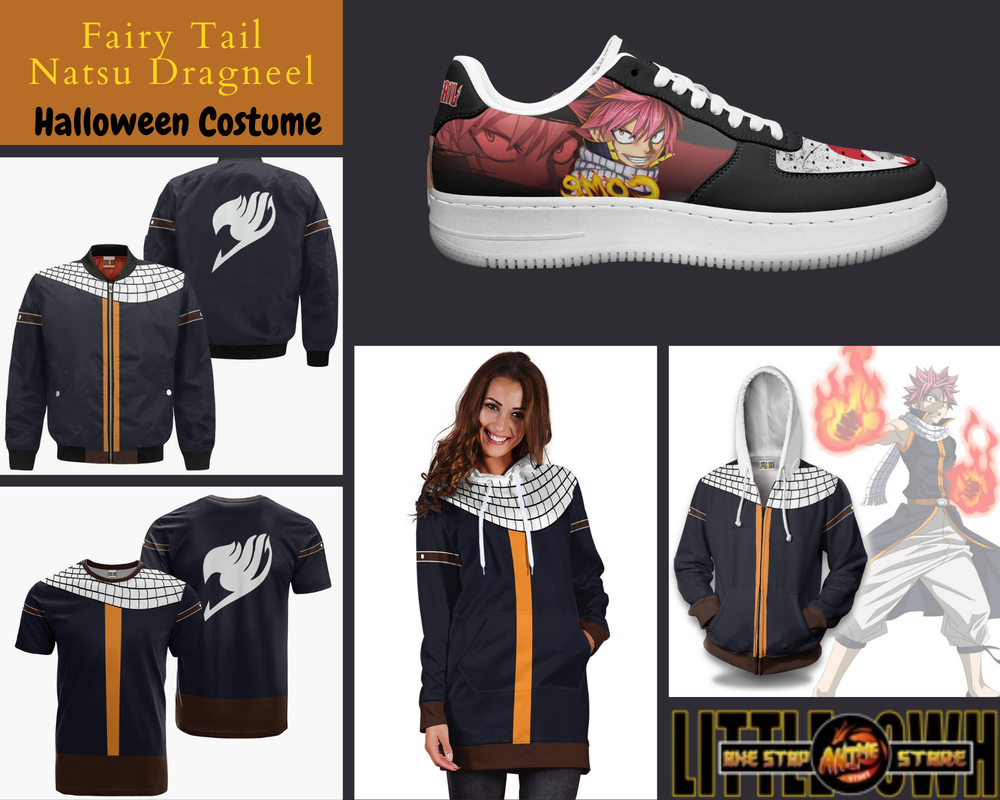 View more: Natsu Dragneel Costume
35. Fairy Tail Erza Scarlet Halloween Costume
Erza's sassy purple getup will be the talk of the party. You have a good chance of stealing the show with your flaming red hair.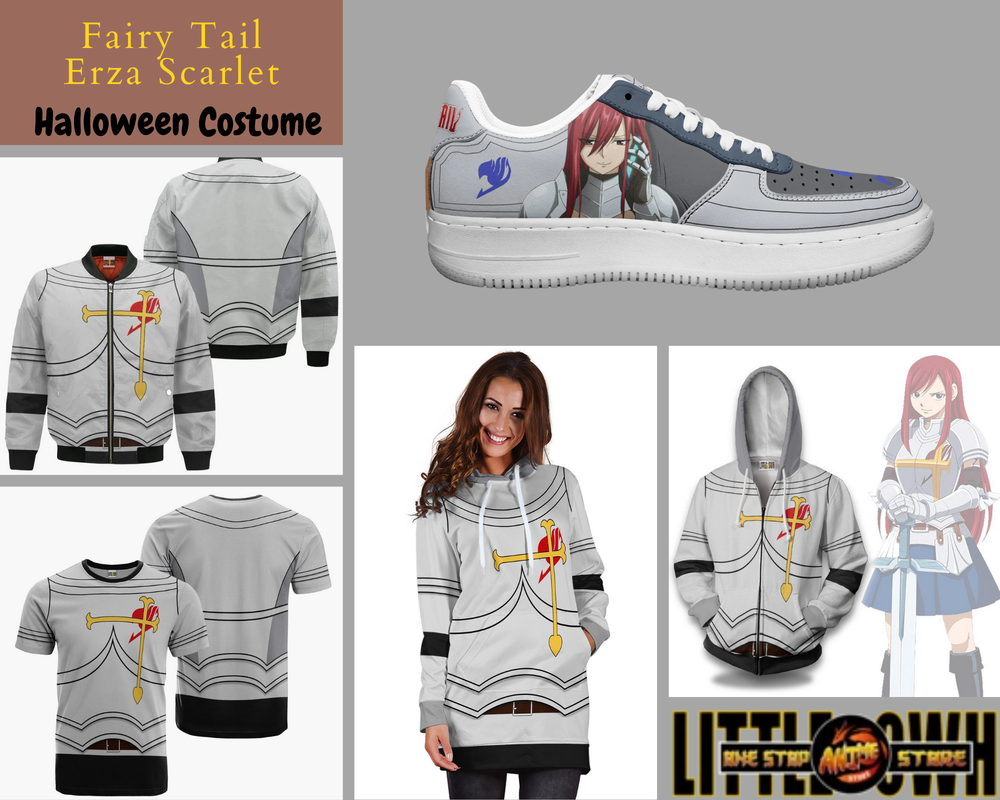 View more: Erza Scarlet Costume
36. Fairy Tail Lucy Heartfillia Halloween Costume
Dress like Lucy in this adorable blouse and skirt set! If you really want to go all out, you may purchase a wig that's easy to style and some Lucy shoes.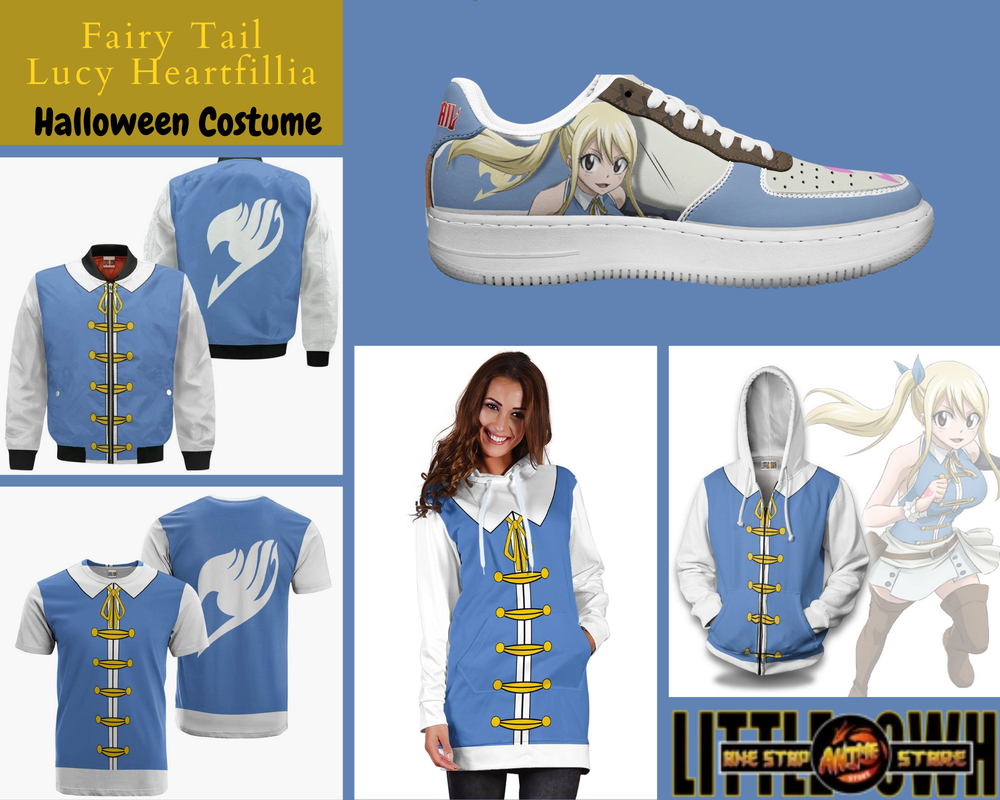 View more: Lucy Heartfillia Costume
37. Fairy Tail Gray Fullbuster Halloween Costume
Gray costume ideas are in plenty this year. Pick up his purple clothing, wig, and shoes to complete the look. It's now your turn to grab them!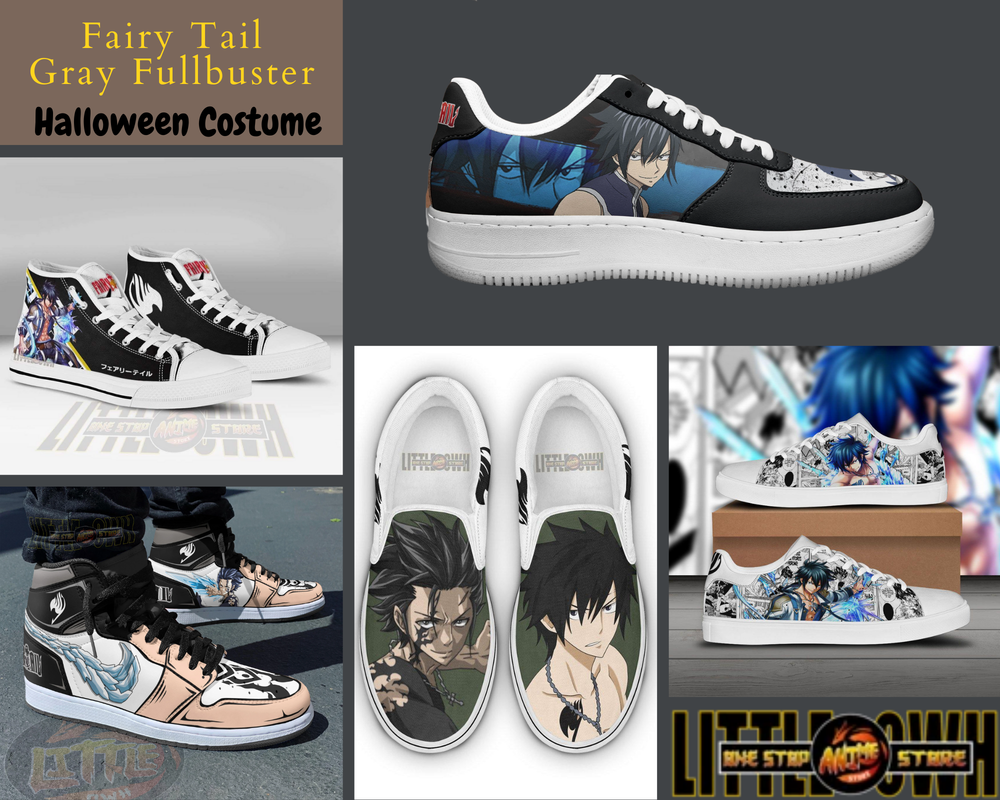 View more: Gray Fullbuster Costume
38. Fairy Tail Juvia Lockser Halloween Costume
For any group costume, Juvia's adorable appearance is a must-have! Only her outfit and cape, as well as her stunning blue hair, and shoes, will do!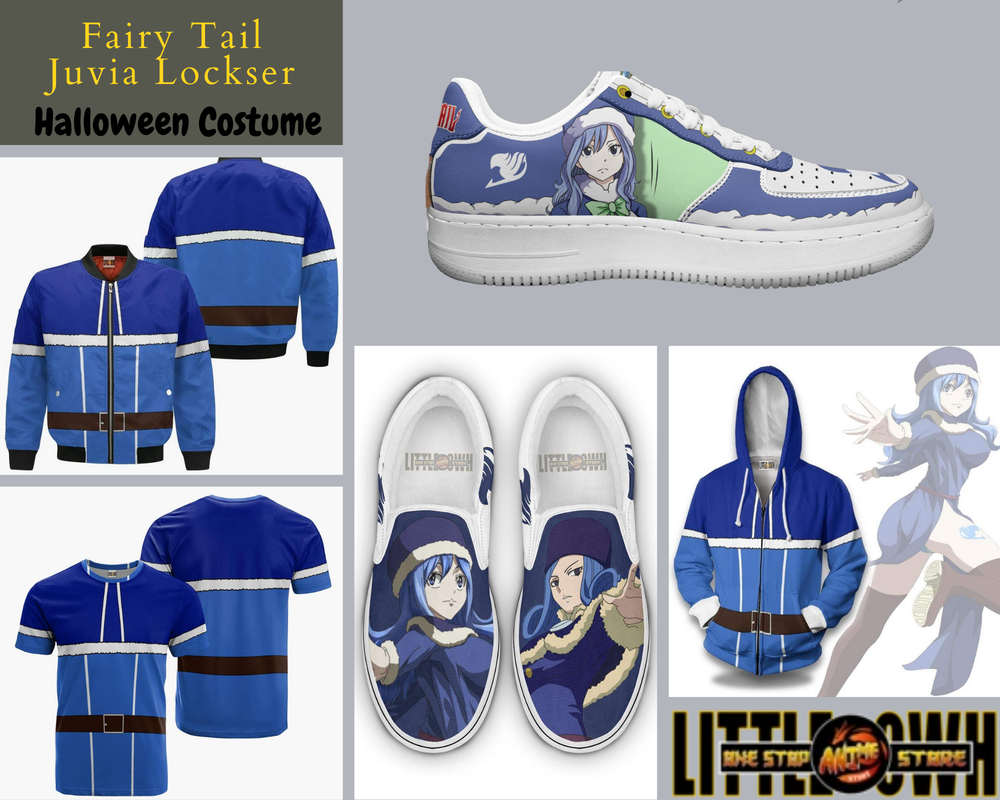 View more: Juvia Lockser Costume
39. Fullmetal Alchemist Edward Elric Halloween Costume
Fans of the FMA need not fret, since this outfit does not need the use of robo-arms. Edward's iconic shrouded clothing will let you pull off the appearance just as well as the real thing. Don't forget the shoes, golden braided hair, and silver pocket watch!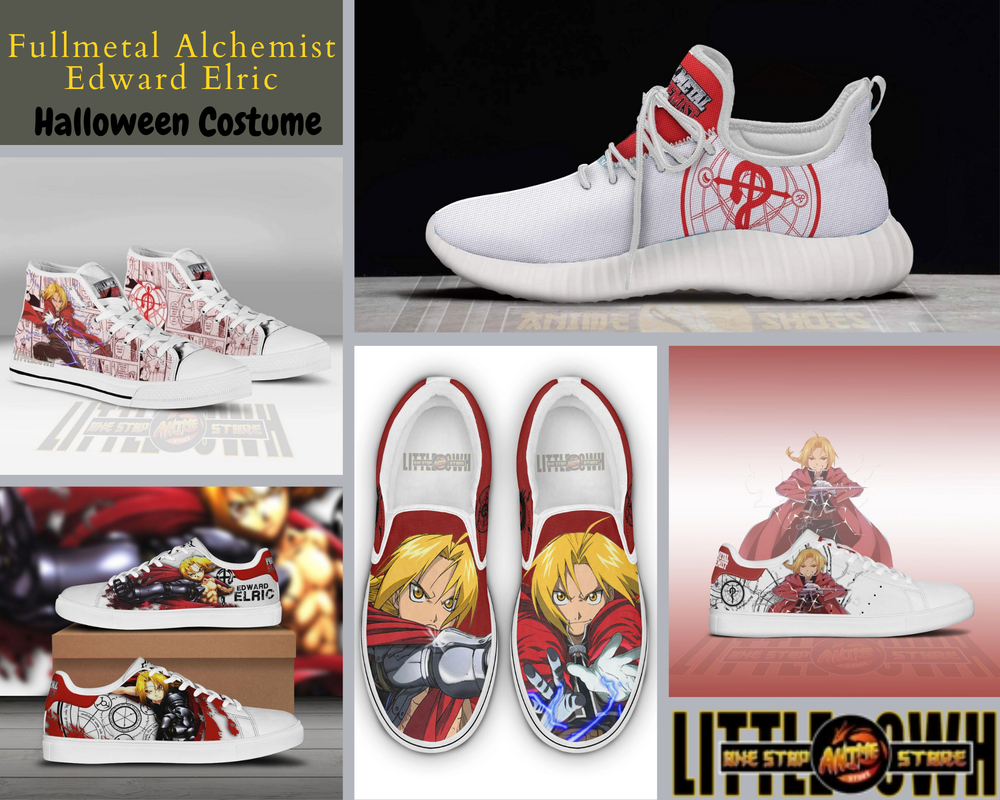 View more: Edward Elric Costume
40. Fullmetal Alchemist Winry Rockbell Halloween Costume
Complete your Fullmetal gang by having someone play Winry! Put on Winry's mechanic's outfit and a stylish blonde wig, and don't forget the brown work gloves for a really Winry look. Remember to complete your costume for Halloween with appropriate shoes.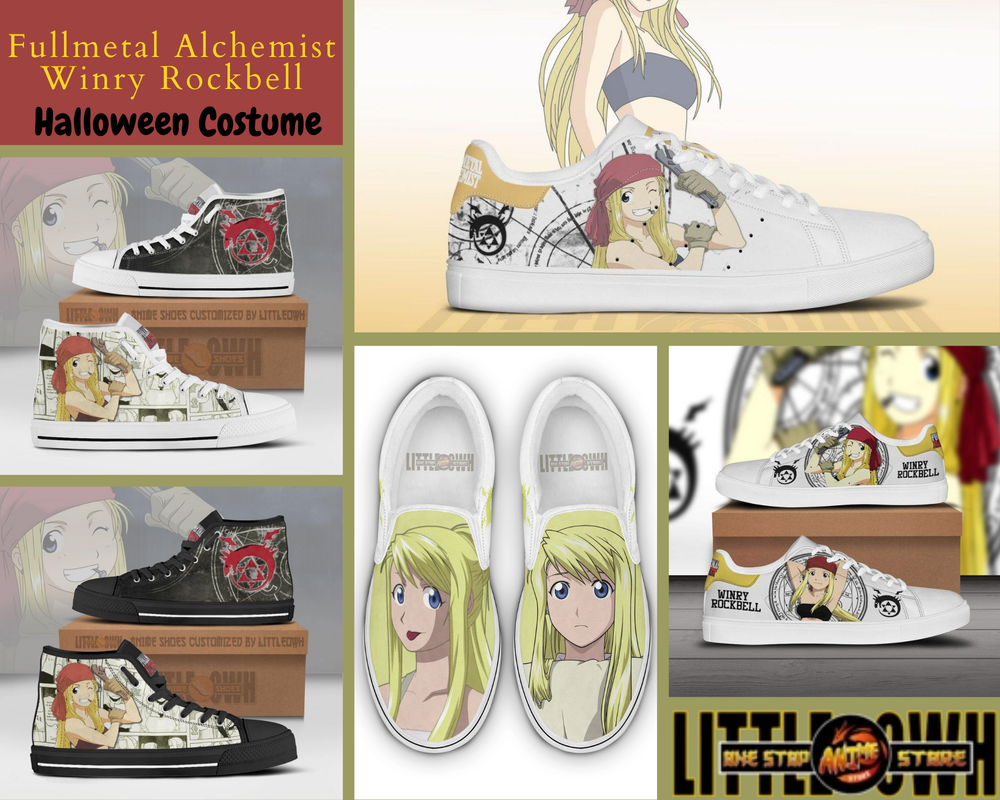 View more: Winry Rockbell Costume
41. Fullmetal Alchemist Alphonse Elric Halloween Costume
With this Alphonse Elric outfit, your Halloween will be extra spectacular.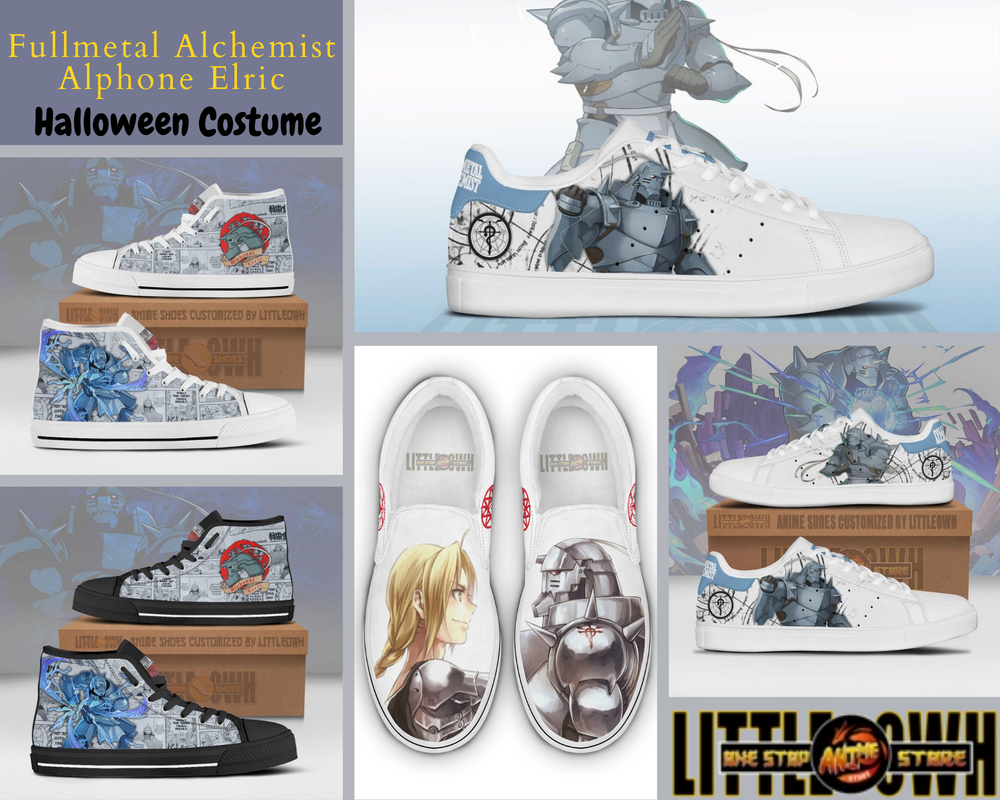 View more: Alphonse Elric Costume
42. Fullmetal Alchemist Roy Mustang Halloween Costume
Everybody's looking at the chief! Consider dressing up as Roy for Halloween this year – all you'll need are shoes, making this a simple costume to put together!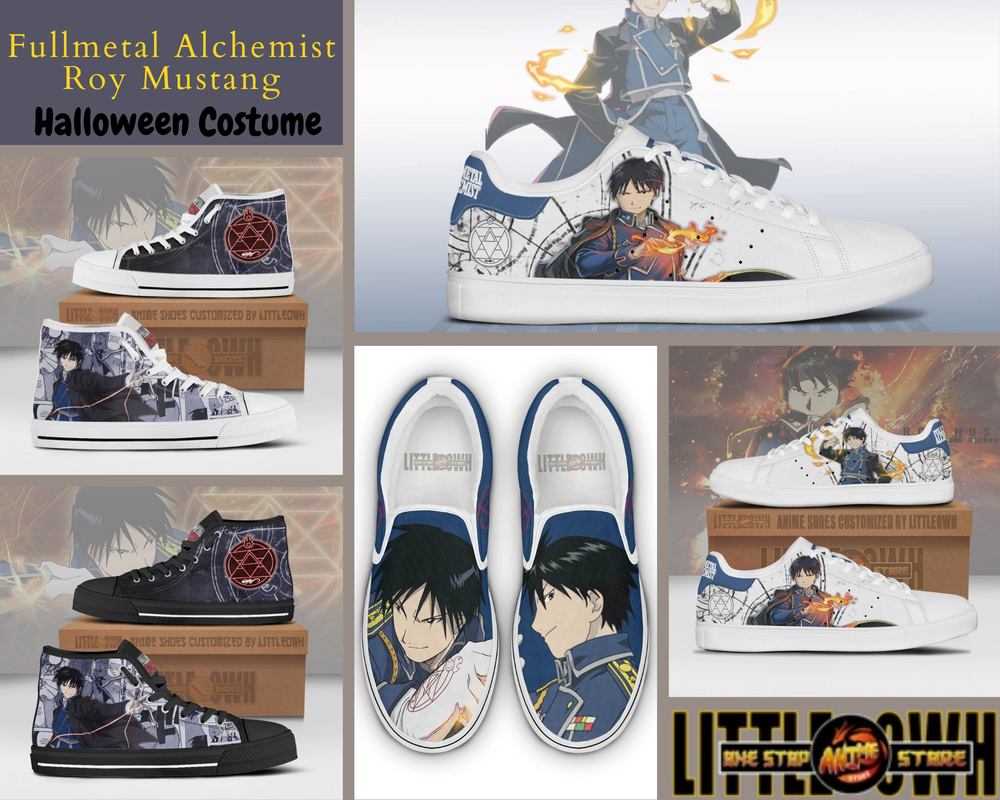 View more: Roy Mustang Costume
43. Seven Deadly Sins Meliodas Halloween Costume
You will definitely love this Meliodas Costume.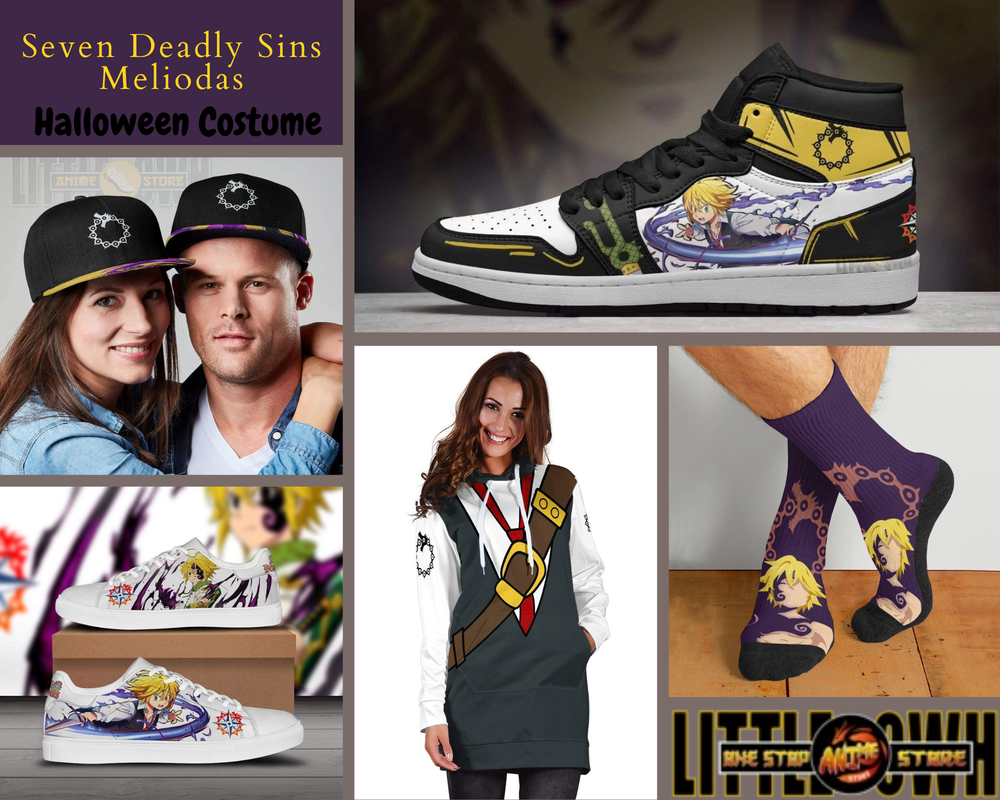 View more: Meliodas Costume
44. Seven Deadly Sins Escanor Halloween Costume
There are seven deadly sins that must be avoided. The Escanor Costume is eye-catching and one-of-a- kind. Complete the look by adding a few more pieces of clothing and jewelry.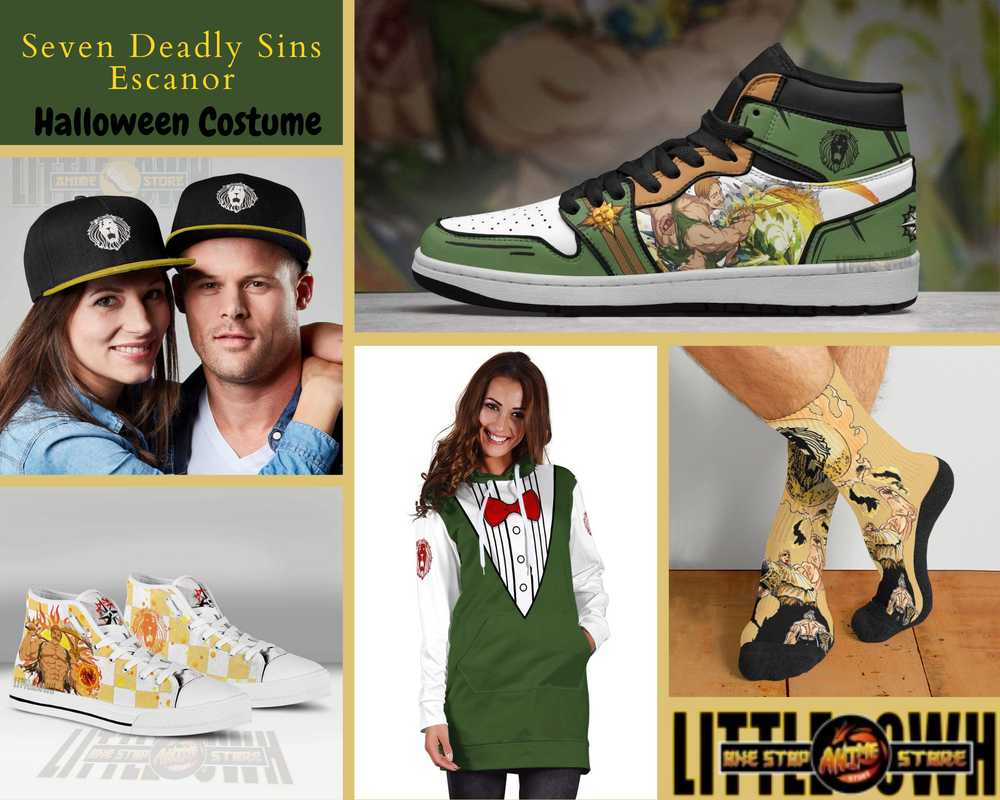 View more: Escanor Costume
45. Seven Deadly Sins Diane Halloween Costume
The main color of this outfit is yellow. You will definitely stand out this Halloween!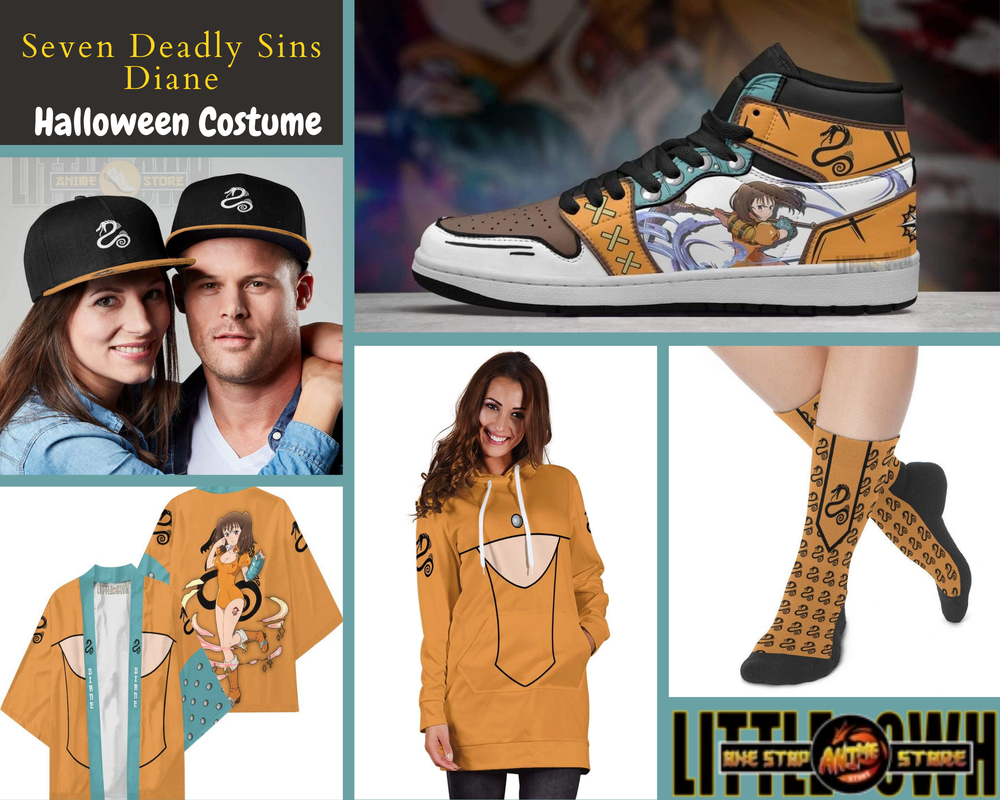 View more: Diane Costume
46. Attack on Titan Mikasa Halloween Costume
Survey Corps members are available if you and your pals want to go all out and "Attack on Titan" this year! Mikasa's outfit and black wig are must-haves for the complete Mikasa look!
View more: Mikasa Costume
47. Attack on Titan Eren Yeager Halloween Costume
Eren wears the Survey Corps uniform, much as the rest of his squad. Brown shoes are a great finishing touch to round off this look as a complete outfit!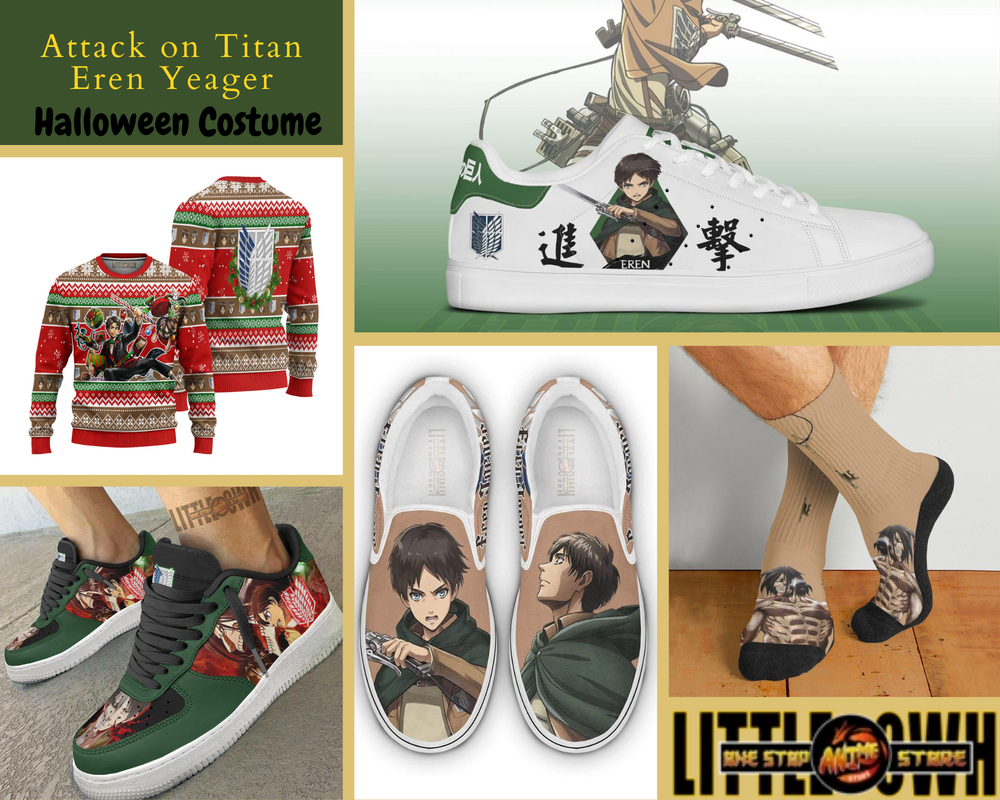 View more: Eren Yeager Costume
48. Attack on Titan Survey Corps Halloween Costume
As with the rest of her squad, "Krista Lenz" is decked up in the same gear! To complete her outfit, put on a Corps jacket and some shoes.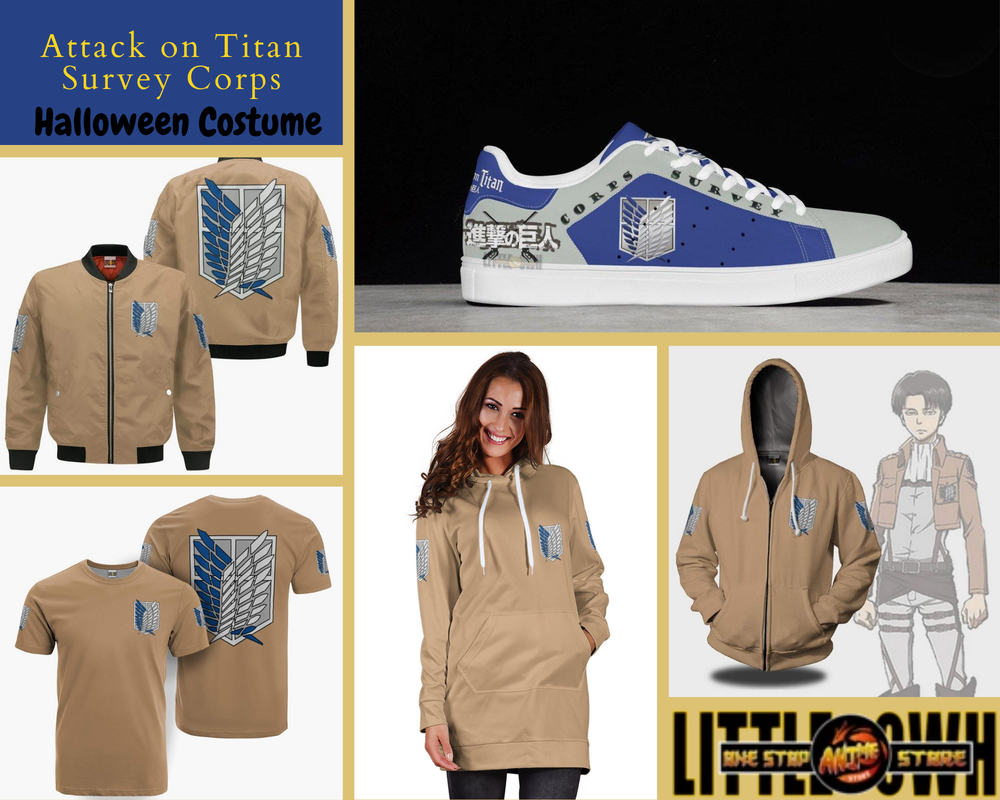 View more: Survey Corps Costume
Littleowh recently recommended the 48 Best Anime Costume Ideas & Cosplay For Halloween 2021, which you can see above. The holidays are almost approaching, so I hope you've already planned your cosplay costume for the occasion. Wishing you the best of luck!
Support and follow the social channel.